NEOM VISION
The land of the future
Where the greatest minds and best talents are empowered to embody pioneering ideas and exceed boundaries in a world inspired by imagination.
 

Tarek Qaddumi, Executive Director, NEOM Urban Planning 

 
SPECIAL PRESENTATIONS TAKING PLACE DURING DISCOVER NEOM MUMBAI
NEOM is a groundbreaking development project located in the northwest of Saudi Arabia. It aspires to be a model for the future of urban living by focusing on innovation, sustainability, and economic diversification. With an emphasis on technology, renewable energy, and advanced industries, NEOM aims to create a thriving ecosystem that attracts global talent, fosters research and development, and drives economic growth. This session will explain what NEOM is, how it is redefining the way we work, grow, and live, and how global partners can get involved.

• Nadhmi Al-Nasr, Chief Executive Officer, NEOM 

Many cities around the world today struggle to achieve true livability and sustainability, due to congested legacy infrastructure, inadequate access to nature, and a lack of integrated planning. NEOM aims to unlock the future of urban living, where innovative urbanism and unparalleled livability intertwine to shape a visionary cityscape. This presentation will explore how NEOM is pioneering sustainable architecture, advanced technology, and eco-centric design to create a harmonious environment for residents and visitors alike. Join us to discover how NEOM is setting the stage for a new era of human-centric, eco-friendly, and technologically empowered urban living.

• Denis Hickey, Chief Development Officer, THE LINE, NEOM 

To realize the future we need for manufacturing—for business continuity, performance and environmental sustainability—manufacturers need a totally new approach. NEOM will redefine the traditional industrial model: a new paradigm for how industries, technology and people come together in harmony with nature. This session will dive into how industry in NEOM, centralized in the region of Oxagon, will be the world's most technologically advanced, efficient, and sustainable, serving NEOM and beyond. As the primary seaport to NEOM, Oxagon will be a key enabler of the region's economic growth, providing faster connectivity to local and global markets.

• Sean Kelly, Sea Mobility Managing Director, Oxagon, NEOM 
NEOM's mission is to become an accelerator of human progress, embodying the future of innovation in business, livability, and sustainability. With its identity as an economic crossroads with a healthy foundation and progressive laws, NEOM offers unique investment opportunities of differing sizes across multiple industries. This session will dive into the investment and partnership value proposition of NEOM.

• Rayan Fayez, Deputy Chief Executive Officer, NEOM 

Nadhmi Al-Nasr, Chief Executive Officer, NEOM

"If we are to solve the challenges of tomorrow, we must face up to them today, no matter how difficult they may seem. At NEOM, we are addressing some of the most pressing challenges facing humanity by bringing together a community of the brightest minds committed to reimagining what a sustainable future will look like in 20 to 30 years, and building it today. We are redefining the future now. NEOM is open for business, and we look forward to working with our partners from the U.S. and around the world in the months and years to come."

Chief Executive Officer, NEOM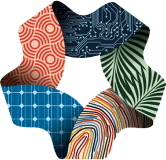 Contact our leadership team
NEOM is bringing together world-leading experts to help build a new vision of what the future could be. It's an attempt to do something that's never been done before and it's coming at a time when the world needs fresh thinking and new solutions. Put simply, NEOM will not only be a destination, but a home for people who dream big and who want to be part of building a new model for sustainable living.
Find out more
Discover our new vision of the future. A revolution in sustainability, manufacturing, and livability