From labs to market
EMPOWERING INNOVATORS TO CHANGE THE WORLD
IN PARTNERSHIP WITH THE MINISTRY OF INDUSTRY AND MINERAL RESOURCES
Shape the future by developing your start-up into an investor-ready industry powerhouse? The 12-week program will give you access to the finest minds, best resources and help build your network to attract investors.
WHAT YOU NEED
A great idea that solves existing sector challenges within Saudi Arabia
A Saudi-based business with a Saudi national co-founder or a company headquartered out of Saudi Arabia
Passion to change the world alongside NEOM and Oxagon
The ability to attend in person and commit for 12 weeks in Riyadh
A project or start-up no older than five years old
Pick an area to focus on
CHOOSE THE INDUSTRY YOUR START-UP IS ALIGNED WITH
WATER

Advanced desalination and brine management, water recycling and smart water reuse technologies.

TECHNOLOGY

General purpose robotics and platforms security, advanced augmented reality, big data analysis and artificial intelligence.

E-FUELS

Renewable energy sources, e-fuel futuristic solutions development, 100% clean energy.

GREEN HYDROGEN

Solar and wind energy generation, desalinated water, green hydrogren production, 100% clean energy.
YOUR CHALLENGE TOPICS & FOCUS CAPABILITIES
Advanced sensors and internet of things

Robotics, automated vehicles and drones

Big data analytics and artificial intelligence

Material science and nanotechnology
BENEFITS OF THE ACCELERATOR
You have an early-stage business or idea and you need to quickly accelerate your progress. Gain comprehensive insight into how a business scales efficiently and effectively. The Oxagon Accelerator program and its mentors provide you with all the skills you need to learn and develop.

The Oxagon Accelerator gives you access to the network you need to scale up your company. You will also work with Oxagon's brightest minds and thought leaders, each offering specialized advice and invaluable knowledge gained from years of experience. We tailor your mentoring experience to you, your business and chosen sector.

LAUNCH YOUR IDEA TO THE WORLD

An inclusive and diverse community of innovators focused on launching your idea and talent before a global audience. You and your business will experience a unique incubation experience that will propel your idea forward across Saudi Arabia and the world.
BIG PRIZES FOR BIG IDEAS
OXAGON SELECTED START-UPS
The greatest reward is ultimately making your idea a successful commercial reality. In addition to the support you will receive from the Oxagon mentors, you may receive financial incentives from investors – transforming your business. You will get to physically build solutions within the future-thinking city of Oxagon.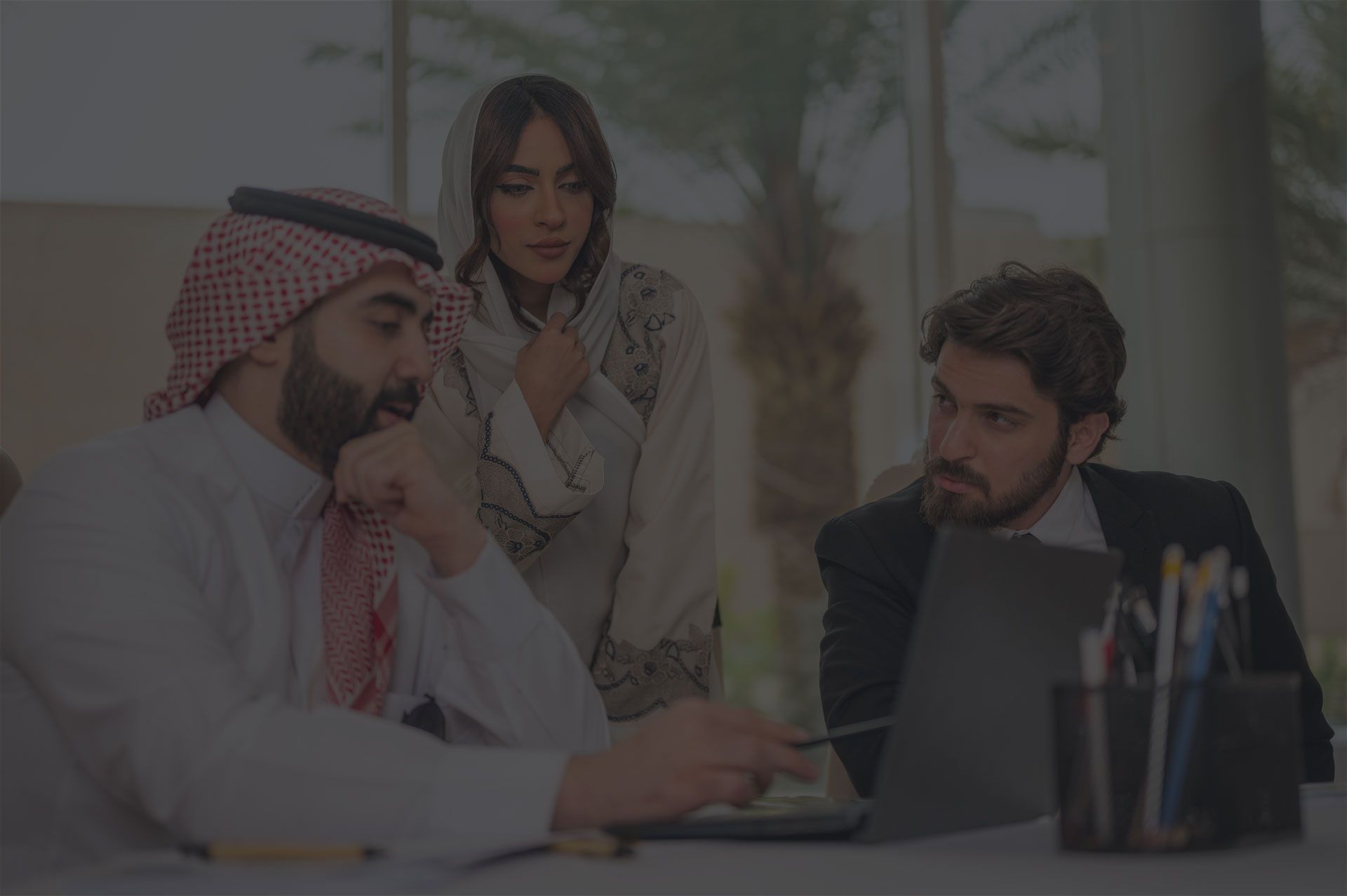 TIME TO GROW
TAKE YOUR START-UP TO THE NEXT LEVEL
MEET THE MENTORS
Meet the experts you will work with
Lisa Norcross

Industrial Innovation Director

Lisa Norcross has 26 years of experience in operations, leadership and transformation across Europe, the US and Asia. She previously worked for E.ON, McKinsey and Ford. She is establishing a research and innovation campus for developing industrial businesses at Oxagon – from labs through to market.

Benjamin Queisser

Head of Business Development – Innovation

An entrepreneur and self-starter, Benjamin Queisser has a wealth of international management and leadership experience across various industries. His expertise is heavily focused on building collaborative ecosystems to enable sustainable growth and innovation.

Emon Shakoor

Blossom Accelerator CEO & founder

Emon Shakoor is a Saudi neuroscience researcher turned tech entrepreneur, and also a TEDx speaker. As founder of Blossom – Saudi Arabia's first inclusive and female focused tech company accelerator – she helps start-ups to network and gain access to resources, community and investment opportunities.

Iurii Nazarkin

Head of Operations – Innovation

Now developing Oxagon's research and innovation campus services, technologies and start-up accelerators, Iurii Nazarkin previously worked as operational excellence vice-president for E.ON and major consulting firms in Europe – across the energy, manufacturing, construction and mining sectors.

Mohammed Ali AI-Fraihi

General Manager

An expert in industrial investment and entrepreneurship, Mohammed Ali Al-Fraihi has supported corporate and government clients, building customer relationships and profitability.
It is a 12-week program that equips participants with the knowledge, resources, network and business resilience to develop and deliver their solution from lab-to-market. Oxagon's expert partners will offer expertise and technical knowledge, in order to help local start-ups convert their ideas into thriving businesses. Set to take place in Riyadh this year, the accelerator will attract more than 100 investors from across the Middle East and North Africa – giving start-ups plenty of fundraising opportunities.

Attract top-tier Saudi talent to participate in the program.
Teach start-ups entrepreneurship, agile methods and innovation.
Turn ideas into viable businesses.
Create more deal flow for fully inclusive tech companies in Saudi Arabia.
Support early-stage founders and start-ups in building expert and investor networks.
Empower participants to solve specific challenges in important sectors.

Founders and visionaries with existing start-ups

Team sizes are two to six people. We recommend that each member brings different skills to the table (i.e. software development, engineering, finance, design, research, energy expertise). Teams will be well place if they have at least one developer, one subject matter expert and one creative person. Other than diversity of skillsets, we will also assess the diversity of your team – in terms of background, gender and neurodiversity. There are specific questions in the application that you are required to fill out in order to be assessed for admissions to the accelerator program.

You should apply with only one idea and focus on refining it throughout the 12-week program.

We will be informing people of the decision, by email, between October 15-23, 2022.

No. We do not guarantee direct funding. However, we do introduce you to leading venture capitalists and angel investors in the MENA ecosystem – increasing the chances of investment. If the start-up is the right fit, there also will be funding opportunities as well.

Absolutely. We encourage participants from as diverse backgrounds as possible, for we welcome unique perspectives. If the sectors sound interesting to you, we encourage you to apply.

We would recommend having at least one technical person on the team, but this is not a requirement.
We accept ideas and start-ups in these four main sectors:

Technology in the service of people: general purpose robotics and platforms security, advanced augmented reality, big data analysis and artificial intelligence.
Water innovation: advanced desalination and brine management, water recycling and smart water reuse technologies.
E-fuels: Renewable energy sources, e-fuel futuristic solutions development, 100% clean energy.
Green hydrogen: Solar and wind energy generation, green hydrogen production, 100% clean energy.

Additionally, these are the technologies that should be used when developing your start-up:

Big data analytics and artificial intelligence
Advanced sensors and internet of things
Material science and nanotechnology
Robotics, automated vehicles and drones

To be successful, you should demonstrate all or most of the following:

Clear problem
Proposed solution that is unique
Target customers
Feasible business model
Market entry plan
Market size
Competitive advantage
Working prototype, sign of traction or early validation
Diverse, versatile and committed team
Presentation of a solution within the four sectors, using the deep tech capabilities outlined

Oxagon does not sign NDAs with participants. By participating, you are consenting to openly share your project idea and relevant information related to it with other participants, the organizing team, mentors, partners and investors – and to share your idea publicly. Oxagon and the organizing team hold no responsibility for idea theft. Our policy is that we encourage participants to actually share as much as possible. We believe the idea is only 1%, while 99% of the success will come from the team's ability to execute.

While we have some sessions that are bilingual, in Arabic or English, and an array of local and international speakers – the main language of instruction will be in English. This program is ideal for candidates that are bilingual, in English and Arabic. Please note, the whole start-up team does not need to speak English fluently. As long as one team member or co-founder can, this should be sufficient.

Yes, but not in its entirety. The accelerator is hybrid. For the in-person segment, it will be taking place in Riyadh, Saudi Arabia. There are many face-to-face sessions that require at least two people from each start-up to attend in person and be willing to travel and stay in Riyadh for said specific sessions. Outside of this, attendance will be virtual. More information will be shared to accepted candidates.

Access to a world class network of Oxagon experts and an array of exceptional founders, and investors, in the MENA and Saudi start-up ecosystem.
Opportunities to get investment. We do not guarantee funding, but we can increase your chances with investors.
Top tier knowledge on everything relating to start-ups, entrepreneurship and business.

Your start-up should own their own IP. By getting accepted into the accelerator, Oxagon or NEOM will not own any part of your company. This is an equity-free program. And there are no admission fees either.

Potentially. This is something that the start-up and the Oxagon team can discuss and look into further, if there is interest from each party.

We look for start-up companies with complete teams that are anywhere between a few months in to a maximum company maturity of 5 years. We welcome teams of passionate co-founders committed to building out their company and are still in the earlier stages of being less than a year old.
SEND US AN EMAIL
Want to know more about the Oxagon Accelerator?