Changing the Future of Energy
Changing the Future of Energy
Developing 100% clean energy at scale for NEOM and ultimately the entire planet. Via unrivalled wind and solar resources, and through the world's largest hydrogen plant, we will incubate and accelerate renewable solutions. Our goal is to move beyond zero carbon to a circular economy, using future thinking to drive the change.
Leading the world in

Solar power

Leading the world in

Wind technology

Leading the world in

Green hydrogen

Leading the world in

Future thinking & digital customer platform

Leading the world in

Smart energy grids & AI

Leading the world in

Zero-carbon approaches

Leading the world in

Sharing best practice

Leading the world in

Start-up acceleration
Peter Terium

CEO of Enowa – NEOM's Energy & Water company

The future of energy

As part of its future fully-renewable grid, we have initiated the first grid infrastructure project, designing and executing substations and transmission lines spanning hundreds of kilometers.

An interview with Peter Terium

Could you map out where energy sits in the grand vision for NEOM and how integral it is to the success of the project?

Our energy sector is part of the NEOM Energy & Water Company. It leads the development of our world-class sustainable energy and water systems. Work to develop these utilities has started to provide the critical infrastructure for NEOM's key projects – such as THE LINE and Oxagon. In fact, Oxagon is actively seeking tenants for its manufacturing hub, and supply of energy and water is essential.

What are the world firsts your team is working on?

We are powering the creation of NEOM with 100% renewable energy that will be affordable for both residents and industries. This will be the first project in the world that enables this at scale, and we will set the stage for other sustainability projects around the world. Our company also represents NEOM as the principal shareholder in the world's largest green hydrogen production plant, in an equal joint venture with Air Products and ACWA Power. Coming onstream in 2025, the green hydrogen plant is expected to be the first of several similar plants to make a hub here for green hydrogen production and innovation. The green hydrogen will be exported and used in NEOM for a variety of solutions – including fueling clean autonomous electric vehicles. As part of its future fully-renewable grid, we have initiated the first grid infrastructure project, designing and executing substations and transmission lines spanning hundreds of kilometers. This power grid infrastructure will have the objective of transmitting the solar photovoltaic and wind energy from source to demand points. This has never been accomplished anywhere else in the world and so will be a special moment.

NEOM is aiming for futurist solutions – would you be able to map out what that means and how it's possible?

Taking the expertise and know-how we are using to develop NEOM will enable us to export this wisdom – along with completely sustainable products – to the rest of the world. In doing this, we will not only help NEOM to thrive and grow, but we can also help to solve global energy and water problems. Our next-generation technology platform will enable better lives through artificial intelligence. The platform will help us to rapidly replace outdated services and user experiences, and replace them with smarter services that predict our wants and needs – instead of asking us what they are.

Green hydrogen sounds like a huge challenge. In simple terms, could you explain what that will look like on the ground?

NEOM is one of only six places on earth that has a perfect location when it comes to generating solar and wind energy. When combined with the desalinated water we produce, NEOM will be able to produce 650 tons of virgin green hydrogen per day. It will be home to the world's largest green hydrogen plant, built in partnership with ACWA Power and Air Products. And NEOM Green Hydrogen Company is the name of the company that the partners have come together through.

What new opportunities for growth are opened up by smart energy grids?

Traditionally, the electric power system is structured in a chain of distinct, sequential phases – from generation and transmission through to transformation, distribution and consumption. Comparatively, the ring structure of an integrated smart grid allows the functions of each phase to be changed, as directed by transmitted information and service flows. Our home energy internet will help us to easily understand the electricity use of household appliances and properly utilize energy resources such as water, electricity, gas and heat. Meanwhile, the smart energy grids allow us to efficiently and appropriately allocate energy resources across NEOM for maximum emissions reduction and energy conservation. This means consumers can better manage their own energy consumption and costs because they have easier access to their own data. Utilities also benefit from a modernized grid thanks to improved security, reduced peak loads, increased integration of renewables and lower operational costs.

It is an admirable goal to move beyond zero carbon. Do you expect NEOM's innovative hybrid blueprint to be followed by other nations?

To become carbon negative, we must first minimize the power needed to construct the infrastructure for NEOM and then generate what's left with renewable energy on site. Then, we must ensure that the living spaces we create use less energy than that of traditional ones. It also comes down to exactly knowing what emissions we create, in order to reduce them. I think the model is a good one that feeds into our narrative of the circular economy and 100% renewable affordable energy production. The world will see our way of achieving 'beyond zero carbon' as a blueprint of how to live a great, sustainable existence in the future – while benefiting our planet at a time when mother earth needs it the most.

What is the timeline for the delivery of your energy goals and objectives?

At NEOM, we're building a place comparable to Belgium. When is Belgium ever done? Never right? Even though our projects have timelines, we believe innovation and development will be a constant and therefore delivery will be a constant as well.

What is the legacy you want to leave for future generations?

Our legacy will be that our future cities are designed to embrace growth – so that roads have been replaced with innovative and well-designed public spaces. Everything you need will be only five minutes away, plus we will have built it all around nature and not over it. Powering this legacy is crucial and we believe that partnering with nature is the only way forward. We are now shaping the energy transition of the future. This will be our legacy.
The
Changemakers
People with passion can change our world and create a better future. Let our two experts tell you how in this thought-provoking film.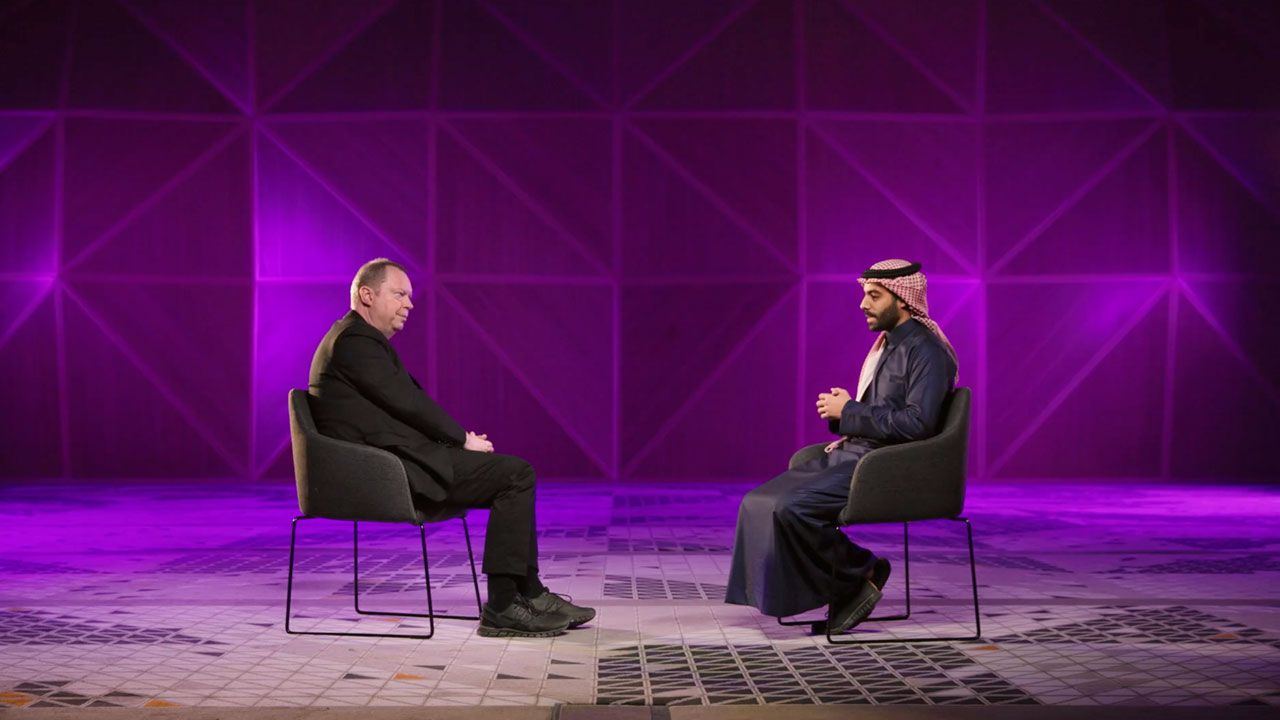 01

Build an innovative carbon-free ecosystem with the help of a residential energy grid

NEOM will build a self-contained, low-cost grid of renewable energy, integrated seamlessly into the architecture of the community. With the help of AI, residents will be able to return excess generation back to the grid, ensuring a sustainable cycle for all.

02

Create an optimized energy mix at costs well below global averages

Powered by solar energy and thermal winds, NEOM will supply industries, businesses and residents alike with clean, cheap energy that boasts minimal emissions and optimal reliability.

03

Shape the next frontier of clean energy by investing in green hydrogen

Solar and wind energy will not only provide sustainable energy on their own, but they'll also offer a singular set of conditions for developing new clean technologies such as green hydrogen — perhaps the biggest driver for the future of global decarbonization.

04

Drive leading R&D and innovation in renewable energy

By establishing an environment for innovation to thrive in, NEOM will become a world leader in clean energy-intensive industries, setting an example for how to treat and commercialize energy.
OUR COMPANIES:
Enowa
Enowa is driven by a central philosophy to live in harmony with nature. We're working with our surrounding environment to create a sustainable cycle, providing the resources to power a thriving, resilient economy. Our vision is being brought to life by some of the best minds in the world, pioneers in their respective fields, supported by the latest technology and innovation. It's a journey we make collaboratively, as the challenges the world faces need global connectedness. We look forward to working with leaders around the world in the energy, hydrogen and water industries to drive innovation forward together.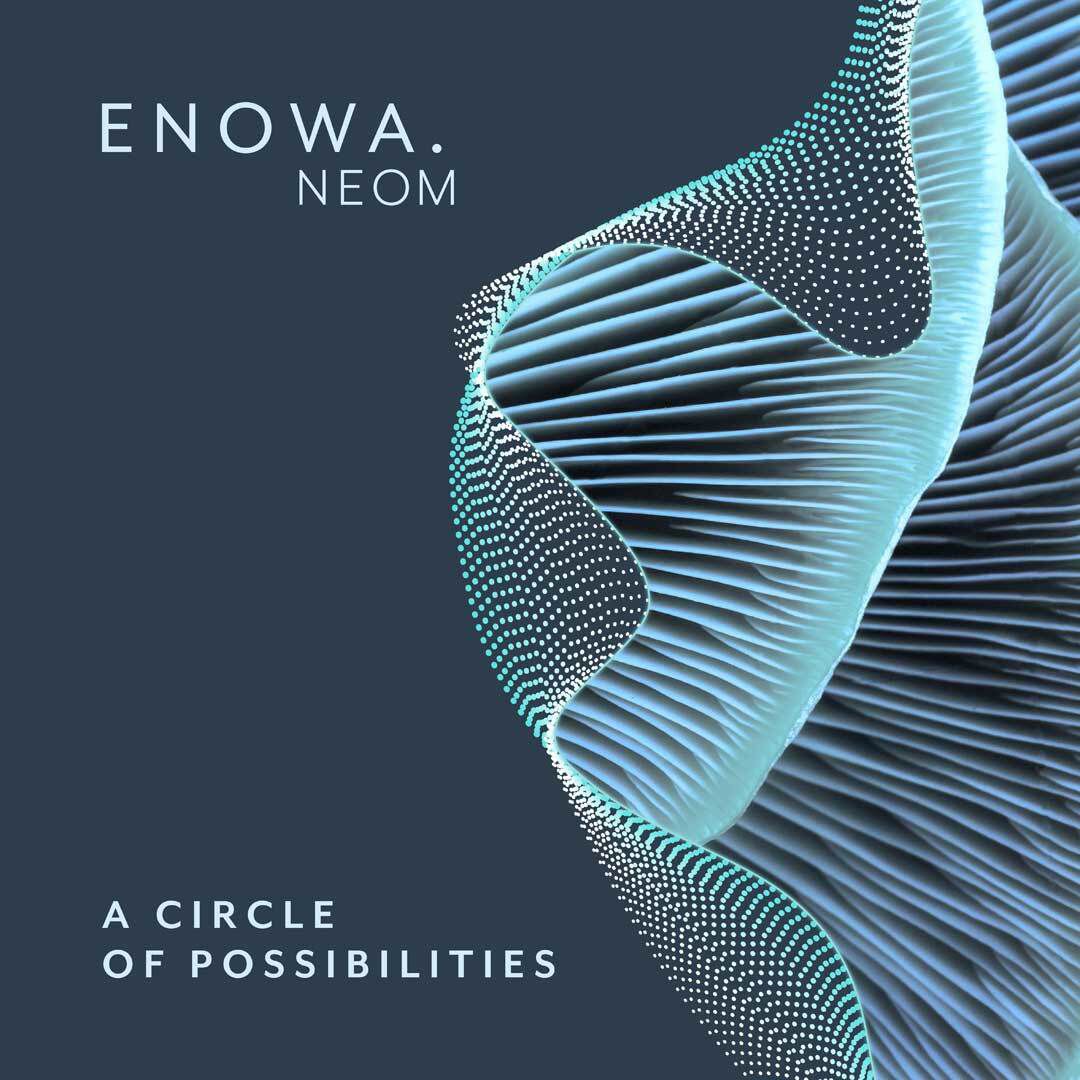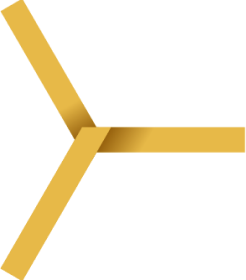 OUR PEOPLE.
NEOM brings together experts from around the world to develop the first region powered, at-scale, by 100% clean energy.
Peter Terium

CEO of Enowa – NEOM's Energy & Water company

With 18 years of experience in the energy industry, Peter Terium has been CEO of three different companies. He also founded Innogy – which became Germany's most valuable energy company. Now he is building NEOM's 100% renewable-energy system and managing its green-hydrogen expansion.

Jens Madrian

Energy Executive Director

Jens Madrian is responsible for developing an integrated market design powered by a technologically advanced, sustainable and cost-effective energy system. He previously held leadership roles at companies including RWE, Reactive Technologies and NPower.

Roland Kaeppner

Hydrogen and Green Fuels Executive Director

An advocate for a hydrogen economy, Roland Kaeppner leads all clean fuel initiatives at NEOM. He will be ensuring the region becomes the first to run on 100% renewable and sustainable energy, at scale. He was previously CEO of McPhy Energy Germany and Asia-Pacific.

Frank Brichau

Energy, Customer and Digital Executive Director

Frank Brichau is creating an efficient renewable energy distribution grid for the commercial and residential communities of NEOM. With more than two decades of industry experience and 13 years as logistics director at Shell, he strives to harness technology to drive energy systems innovation.

Andreas Stoerzel

Corporate Development Executive Director

Andreas Stoerzel oversees strategy, partnerships and key stakeholder relationships. After 20+ years at RWE Group, BP and Arthur D. Little he is now driving organizational excellence and corporate development at NEOM.

Thorsten Schwarz

Energy and Power System Engineering Executive Director

Thorsten Schwarz is developing an advanced, sustainable and reliable electric grid that integrates solar and wind energy at NEOM. With a career spanning more than 20 years, he previously worked at GE Grid Solutions and Prysmian Group.

Guillaume Baudet

Finance Director

In addition to providing financial guidance to NEOM sector heads, Guillaume Baudet is responsible for structuring the financial activities across sectors – including Energy. He brings to the table some 25 years of experience in finance and asset management.