Oxagon
A Reimagined Industrial City - Now Open for Business
Like nowhere else on earth, this pioneering cognitive city is a place where businesses, industries and lives are built.
It will be home to the most forward thinking and visionary companies. Forget what you know about the polluted and congested industrial ports of the past, this is a giant leap forwards – breathing new life into manufacturing. Seamlessly integrating nature with technology, it will be the launchpad where moonshots become reality. The setting for leaders and their teams to push beyond traditional boundaries. And the blueprint for the future of work, living and sustainability. If you are an innovator at a game-changing company, this is the community you should be a part of. It is time to pivot beyond the norms. Let's change the optic on work and life together.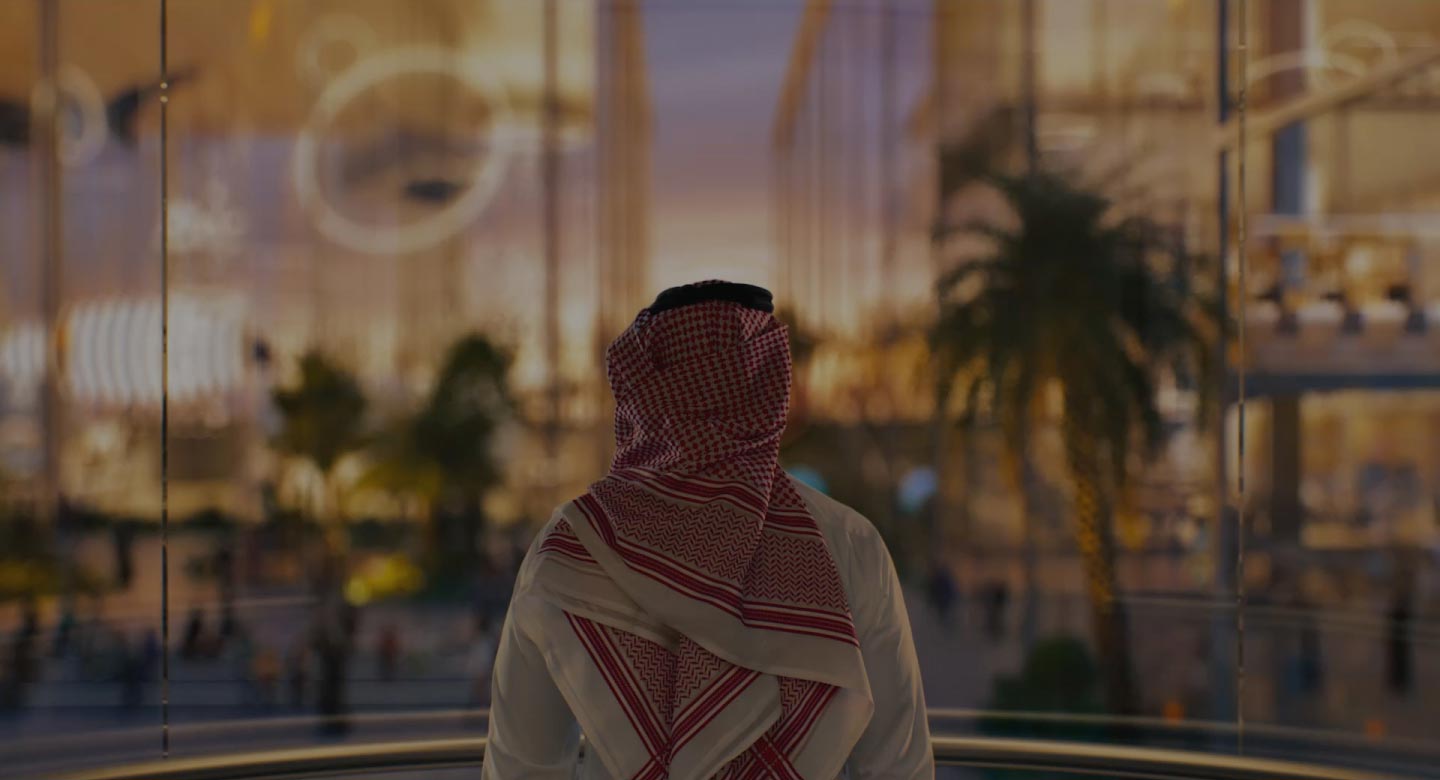 Join us on our mission to

reimagine the future of work, living and sustainability.
If you are looking to launch a company, service or product at OXAGON – or you would simply like to receive updates on our progress – then reach out to us now. Our state-of-the-art investor care center is here to guide you through the process.
LEADING THE WORLD IN & ENABLING YOUR GROWTH
01
Next-gen automated & integrated port & supply chain
02
A fostering ecosystem for research &​ innovation
03
Catalyst for advanced transformational industries
04
Global gateway for world trade
05
Powered by 100%
clean energy​
06
Unmatched regulatory business environment​
07
Exceptional livability​
08
State-of-the-art investor care center
"OXAGON will be the catalyst for economic growth and diversity in NEOM and the Kingdom, further meeting our ambitions under Vision 2030. OXAGON will contribute to redefining the world's approach to industrial development in the future, protecting the environment while creating jobs and growth for NEOM. It will contribute to Saudi Arabia's regional trade and commerce and support creating a new focal point for global trade flows. This new city, built around innovative new industries, has started its development and we look forward to the city's rapid expansion.''

His Royal Highness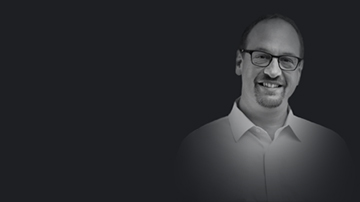 Joshua Steiner
Corporate Development Director
01

Could you map out where OXAGON sits in the grand vision for NEOM and how integral it is to the success of the project?

02

What are the world firsts your team is working on?

03

OXAGON is aiming for a best-in-class port city, would you be able to map out what that means and how it's possible?

04

The mix of renewable energy, water and the circular economy sounds like a winning combination. In simple terms, could you explain what that will look like on the ground?

05

How will modular construction be utilized and what will it allow you to achieve?

06

What new opportunities for growth are opened by industry 4.0?

07

Advanced robotics could change the way we live. Do you expect OXAGON's innovative blueprint to be followed by other nations around the world?

08

What makes OXAGON an attractive proposition for investors?

09

What is the timeline for the delivery of your OXAGON goals and objectives?

10

What is the legacy you want to leave for future generations?

11

Is there a popular misconception people have about the project and how is daily life in the NEOM community right now?

12

Could you tell us a bit more about your own profile and career?

13

The gravitational pull of NEOM as an undertaking is clear, but what was the clincher for you to join the project here in Saudi Arabia?
of global trade passes through via the Suez Canal

of the world accessible within a four-hour flight

walk to the beach and nature spots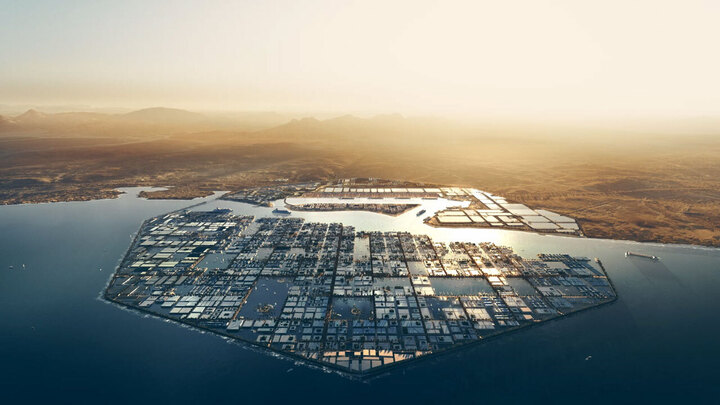 Play video to see how OXAGON is changing the future of work, living and sustainability
Our people
OXAGON's world-leading experts are creating a circular economy blueprint for the future of work, living and sustainability – with optimized products, companies and leaders.
Vishal Wanchoo

OXAGON CEO

Vishal Wanchoo is managing the world's first fully-integrated physical and digital supply chain at NEOM. During his 40-year career, he held executive leadership positions at General Electric. He has contributed to growing businesses across numerous sectors including healthcare, energy and aviation.

Joshua Steiner

Corporate Development Director

Joshua Steiner is responsible for development – attracting investors, residents and visitors to OXAGON. He previously worked as an equity partner for EY Switzerland, and also for Deloitte in Europe, the US, Asia, and the ME – across the automotive, manufacturing, life sciences and consumer sectors.

Melissa Blake

Port Director

Melissa Blake has more than 20 years of experience in port development, automation and start-ups across the US, Europe, Asia, Africa and Latin America. She previously worked for A.P. Moller - Maersk. At OXAGON, she will help deliver the world's most advanced and sustainable port.

Mark Hallum

Advanced Manufacturing & Innovation Director

Mark Hallum is responsible for the creation of NEOM's advanced manufacturing. Having led multiple projects across the automotive, aerospace, technology and banking sectors in several international markets – he has worked at companies including Volvo and McKinsey & Company.

Lisa Norcross

Industrial Innovation Director

Lisa Norcross has 26 years of experience in operations, leadership and transformation across Europe, the US and Asia. She previously worked for E.ON, McKinsey and Ford. She is establishing a research and innovation campus for developing industrial businesses at OXAGON – from labs through to market.

Jan-Willem Adrian

Executive Director of Supply Chain & Logistics

With more than 22 years of experience in the supply chain industry, Jan-Willem Adrian is leading NEOM's supply chain and logistics unit. He has worked at multinational companies such as Bain, DHL and NUPCO – the latter having helped distribute Saudi Arabia's COVID-19 PPE and vaccines.

Sean Kelly

Sea Mobility Managing Director

Sean Kelly has more than 35 years of experience managing port, logistics and shipping industries across North America and Asia. He was previously CEO of Modern Terminals. Now, he is establishing the world's most advanced and sustainable port at NEOM.

Fahad Alnuhait

Head of Industrial Investments and Funding

In a career stretching across 18 years, Fahad Alnuhait has led investment companies the world over. He has built an expansive network of senior contacts throughout the world of finance – lending his expertise to firms like International Finance Corporation, Dussur and Kuwait Investment Authority.
Discover what our partners say about us
Our purpose at Air Products is to create innovative solutions to energy and environmental challenges. We are proud to partner with NEOM and ACWA Power, to make carbon-free hydrogen a reality. Harnessing NEOM's sun and wind to convert water to green hydrogen, this project will deliver clean energy on a massive scale. It is bold action aligned with bold vision.

Air Products Chairman, President and CEO

NEOM is becoming the global destination for sustainable businesses and international trade. Desert Technologies, as a first mover in solar manufacturing – including batteries, storage and electric vehicle infrastructure – is honored to collaborate with OXAGON. Positive impact and protecting the environment is the vision we strive to achieve. NEOM is a torchbearer for this blueprint towards a new future.

Desert Technologies CEO and Founder

GMI is developing clean and green modular technology, to revolutionize the construction industry. At OXAGON, we are building the world's largest automated modular manufacturing facility, a truly efficient ecological marvel. NEOM is a legacy to tell the grandchildren about and OXAGON is truly unique – with its blue economy, great livability and world-class innovation hub. From here, we can deliver our product anywhere in the world.

Gulf Modular International Managing Director and President of Global Markets

Hyzon Motors is deploying proven fuel cell technology globally. Our fuel cell production and vehicle assembly is being built out in the US, with vehicle assembly already happening in Europe and China. We are excited to collaborate with our friends at NEOM, where there are huge opportunities for hydrogen fuel-cell technologies. We look forward to working with like-minded partners to achieve our mutual decarbonization goals.

Hyzon Motors CEO