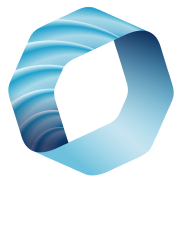 Discover Oxagon
The gateway to a brighter future
Oxagon is building an advanced and clean industrial ecosystem, accelerating approaches of Industry 4.0 and the principles of circularity. Redefining the traditional industrial city, Oxagon is a greenfield opportunity that puts people, innovation, and sustainability at its core.
WHAT MAKES
OXAGON SPECIAL?
Our people
Meet the team who are transforming the way we live and work.
Vishal Wanchoo

Oxagon CEO

Vishal Wanchoo is managing the world's first fully-integrated physical and digital supply chain at NEOM. During his 40-year career, he held executive leadership positions at General Electric. He has contributed to growing businesses across numerous sectors including healthcare, energy and aviation.

Joshua Steiner

Executive Director - Development

Joshua Steiner is responsible for development — attracting investors, residents and visitors to Oxagon. He previously worked as an equity partner for EY Switzerland, and Deloitte in Europe, USA, Asia and the Middle East, across the automotive, manufacturing, life sciences and consumer sectors.

Sean Kelly

Sea Mobility Managing Director 

Sean Kelly has more than 35 years of experience managing port, logistics and shipping industries across North America and Asia. He was previously CEO of Modern Terminals. Now, he is establishing the world's most advanced and sustainable port at NEOM. 

Jan-Willem Adrian

Executive Director of Supply Chain & Logistics

With over 22 years of experience in the supply chain industry, Jan-Willem Adrian is leading NEOM's Supply Chain & Logistics unit. He has worked at multinational companies such as Bain, DHL and NUPCO – the latter having helped distribute Saudi Arabia's COVID-19 PPE and vaccines. 

Yasmen Baraja

HR Business Partner

Leading People Strategy at Oxagon, Yasmen is driving the development and implementation of building a high-performing organization. With 18 years' experience she has a strong track record managing organizational development and transformation initiatives across MEA, APAC and North America.