A city in NEOM, Oxagon will be a new paradigm where people, industries and technology come together in harmony with nature.
Bringing together state-of-the-art approaches of industry 4.0 and the circular economy – to create factories of the future for products of the future. This will be a place where innovators and entrepreneurs can accelerate ideas from labs to market, and a city where people come together to live, work and play – in thriving communities. Our fully automated next-generation port will offer unparalled connectivity to global markets, enabled by an integrated physical and digital supply chain.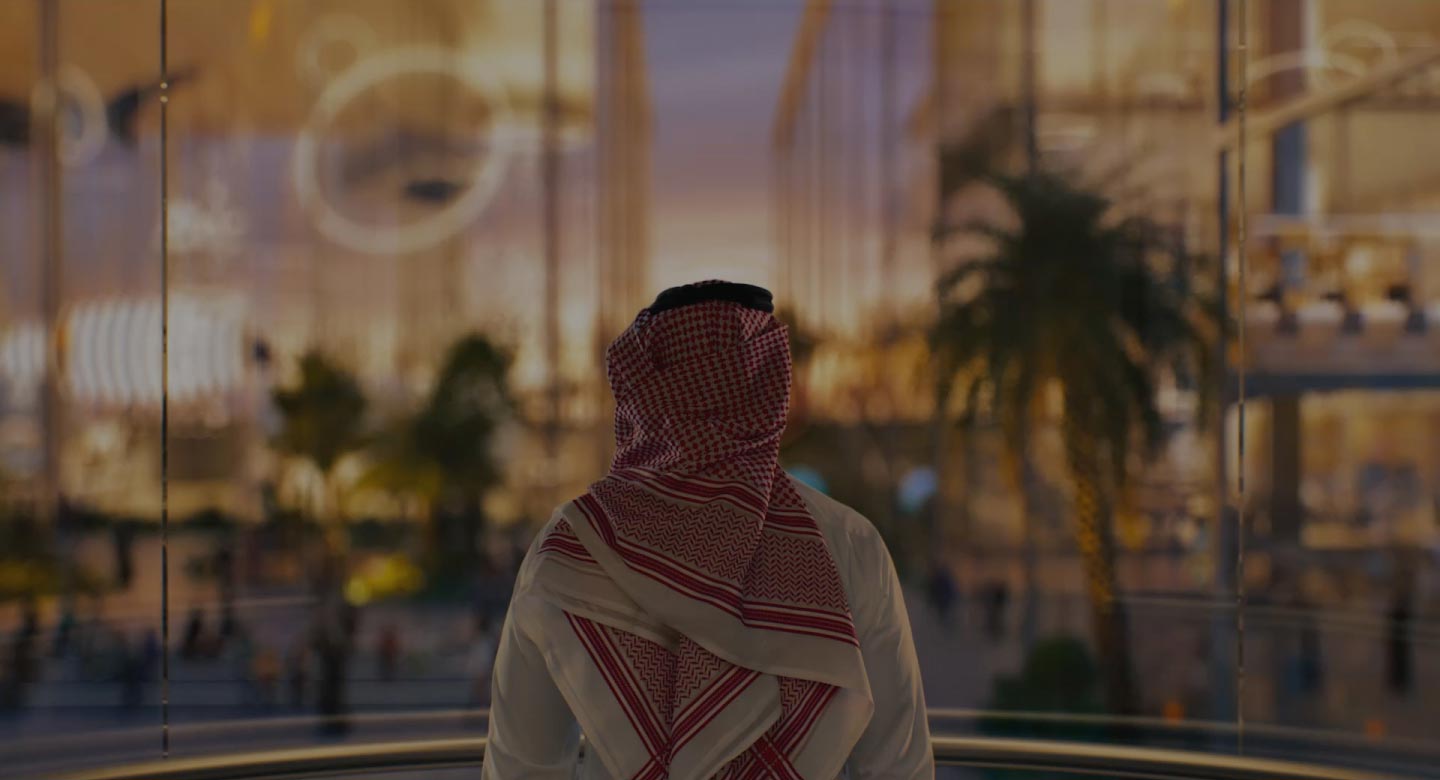 Join us on our mission to

reimagine the future of work, living and sustainability.
If you are looking to launch a company, service or product at Oxagon – or you would simply like to receive updates on our progress – then reach out to us now. Our state-of-the-art investor care center is here to guide you through the process.
Enabling your journey to Industry 4.0

Next-gen automated & integrated port & supply chain

Enabling your journey to Industry 4.0

A fostering ecosystem for research &​ innovation

Enabling your journey to Industry 4.0

Catalyst for advanced transformational industries

Enabling your journey to Industry 4.0

Global gateway for world trade

Enabling your journey to Industry 4.0

Powered by 100% clean energy

Enabling your journey to Industry 4.0

Unmatched regulatory business environment​

Enabling your journey to Industry 4.0

Exceptional livability​

Enabling your journey to Industry 4.0

State-of-the-art investor care center
"Oxagon will be the catalyst for economic growth and diversity in NEOM and the Kingdom, further meeting our ambitions under Vision 2030. Oxagon will contribute to redefining the world's approach to industrial development in the future, protecting the environment while creating jobs and growth for NEOM. It will contribute to Saudi Arabia's regional trade and commerce and support creating a new focal point for global trade flows. This new city, built around innovative new industries, has started its development and we look forward to the city's rapid expansion.''

His Royal Highness
Joshua Steiner

Development, Partnerships and Investments Executive Director

Oxagon

The world's first truly-integrated port and logistics hub under one company and one regulatory scheme that promotes faster and seamless trade to all corners of the globe.

An interview with Joshua Steiner

Could you map out where Oxagon sits in the grand vision for NEOM and how integral it is to the success of the project?

Oxagon sits as the industrial hub of NEOM with an integrated port and logistics facility. When you think about trade and you think about imports and exports of goods, food, anything physical – it comes by ship most of the time. This is the most state-of-the-art facility in the world, delivering a tremendous amount of value to everybody across NEOM. Whether it is consumers looking for their goods in the store, retailers looking to stock the shelves or companies looking for their imported products, their supplies, finished goods for export. All of that depends on the port. So, it's a critical piece. Oxagon is the first major residential development to go live and it will embody all the values of NEOM; from sustainability to livability, as well as proving out some of those early concepts. It is the home for large-scale industrial activities such as hydrogen, water and modular building production – among others. Using modular building techniques, it will also include other industries such as space.

What are the world firsts your team is working on?

The world's first truly-integrated port and logistics hub under one company and one regulatory scheme that promotes faster and seamless trade to all corners of the globe. I think that is really critical and underpins everything we are doing. It's the world's first industrial city that's focused on delivering exceptional livability. That is an absolute first. We are also building the world's largest floating structure, where half of our city will be over the 600-meter-deep Red Sea. The intention being to consciously minimize the impact to the surrounding land and coastline, by concentrating the development into our octagon shape with half of it on the water. In addition, we will have one of the world's largest hydrogen production facilities, forming the basis of our hydrogen economy. And we're going to build the largest car-free city anywhere as well. There will be absolutely no privately-owned vehicles. So in short, there are a lot of firsts embedded in Oxagon and they are based upon new technology. But also existing tech that needs to be adapted for for this project. So the floating platform, for example, will use existing technology to do something that nobody has ever done before.

Oxagon is aiming for a best-in-class port city, would you be able to map out what that means and how it's possible?

I don't think we want to call ourselves a port city per se. Rather, it is an urban environment centered around the port and logistics hub where we offer exceptional livability. So it's a maritime city in terms of where it is and how life is going to center around the ocean – whether it's food production, leisure or transport. In fact, we will be very much relying upon the gift of the ocean and everything that comes along with that – including the cooler temperatures that we find here and in the region. I think it is best-in-class when you talk about velocity for goods imported and exported. Velocity improves productivity. It decreases waste, it minimizes working capital and offers all of those advantages that just-in-time supply chains rely upon. We will reduce supply chain times by two or three weeks, by ensuring that goods move from the container ship to the factory in 12 to 24 hours – rather than 12 to 24 days. The other elements that I would deem to be best-in-class benchmarks are the exceptional livability for residents and the smart regulatory environment, making it the best place to live and do business in the Middle East region for sure. On top of that, we have an innovation campus that's going to provide services and advisory capabilities to support manufacturers in moving their business from industries 1.0, 2.0 and 3.0 to industry 4.0, and the next generation beyond that. So that is the intention across every single industry that we're looking at. Indeed, there are seven manufacturing clusters. They include things like renewable energy, autonomous and sustainable mobility, modern construction, water innovation, sustainable food production, health and wellbeing and technology and digital. Across all of those sectors, we're trying to create the next generation of products. The innovation, research and distribution centered at Oxagon is aiming to reinvent all industries.

The mix of renewable energy, water and the circular economy sounds like a winning combination. In simple terms, could you explain what that will look like on the ground?

Renewable energy ultimately starts with the sun and wind. We will have the connectivity to wind and solar farms that bring the green electrical power down to us. We are also building a large hydrogen production facility along the Red Sea. It is a combination of desalinated water – also produced with that green electricity – and the electricity. Then brine from that same process gets processed into a multitude of other products. We plan to extract all of the minerals and interesting things from that seawater and, basically, no water goes back into the ocean. Everything gets recreated into usable materials. I think there's a lot of things in seawater that we're going to find when we do this at scale, which will become a very profitable enterprise. Then there is the oxygen from the hydrogen production. It will feed our greenhouse in providing an oxygen-rich environment to support enhanced growing. The hydrogen functions both as an energy storage medium and also gets converted into ammonia. You can then transport it and export it. So the Kingdom of Saudi Arabia itself will move from exporting petroleum to exporting ammonia. Ammonia can also answer the old question: 'How do you store renewable energy?' Of course, you need to put it into another form that's not wind or solar, so ammonia will provide that option. Plus hydrogen Is critical for many industrial applications, as well as transport applications where batteries are insufficient. Therefore, the combustion of hydrogen will be critical. In the end, that entire flow will prove out a lot of technology around hydrogen. It will generate that critical mass that allows us to manufacture those products here; with our abundant source of hydrogen. We can use them at NEOM and export them around the world.

How will modular construction be utilized and what will it allow you to achieve?

It is a core part of our strategy for designing construction, but also for the design of our residential and commercial buildings. We are going to be developing accommodation that is all going to be modularly constructed in our factories. There are a number of benefits to modular construction. First and foremost, its quality and speed. The ability to do this in a factory allows you to do a repeatable process that can be quality controlled and can be planned to minimize waste. You are maximizing the work in the factory and minimizing the work onsite. You also increase the speed of the site preparations and the activity so instead of tens of thousands of workers on these massive building sites, you have high efficiency in the factory and then a relatively simple process to erect the buildings on site. The other element is when you think about the jobs that are needed, construction roles tend to be transient. One of the things we're doing is taking transient jobs that are typically done by migrant laborers and people that have traveled from site to site, and moving those posts into the factory. That creates a stable environment and a higher standard of living for those workers. They can work in climate-controlled environments, which means that if I'm a joiner, a bricklayer or a tile layer instead of working in 45-degree heat in the middle of the summer you can work in 28 degrees in the factory. Ultimately, you are healthier, safer and more productive. Essentially, by using modular construction in Oxagon, it kickstarts our industry development. Then afterwards, we build that critical mass with the main original equipment manufacturer suppliers – as well as all of the component suppliers. It becomes a massive export hub for modular construction, for serving the Kingdom of Saudi Arabia's needs, the region's needs and global needs.

What new opportunities for growth are opened by industry 4.0?

Some sectors are already approaching full implementation, but very few have really achieved it and it requires rethinking the industrial processes. You need to gather data and use that data to improve the performance of the processes. It increases agility so the more that your factory and your production system has been designed around industry 4.0, then the more you'll be able to operate with smaller batches at the same level of efficiency. This in turn reduces waste and working capital. It cuts the time to market and allows you to shorten supply chains as well. So instead of very large batches that are made in South East Asia that sit on the boat for four weeks, you're able to make smaller batches. Your production becomes more agile, more customer-responsive. It's about being able to do more with less, which is an element of sustainability as well.

Advanced robotics could change the way we live. Do you expect Oxagon's innovative blueprint to be followed by other nations around the world?

The expanded use of robotics is inevitable. We're going to show that when we design our supply chains and our cities in a robot-friendly way, we'll see significant benefits. As an example, in the same way that the Americans with the Disabilities Act in the United States changed how buildings were designed and minimized stairs – ensuring that ramps were accessible for wheelchairs – we're going to be constructing our buildings to be robot-friendly. It means that instead of having to create robots with legs, which is very difficult to do, we're going to be able to make our buildings friendly for robots with wheels. And then you add on top of that the cognitive city, with the ability for robots to authenticate and get permission to go in certain places, and open the doors by themselves. When we build those technologies, we will start to see that robotic deliveries to your apartment become feasible. We will prove out the various different approaches to solving that last-mile logistics challenge with robotics. Inside homes, we will see collaborative robots. Price points will start to come down dramatically. They will become a fixture of every household. Oxagon offers the opportunity to have that living-lab interactivity with the robot innovators, who are going to be in the innovation campus. This will rapidly develop scale and a community that creates more use cases. We will see new technologies and new applications. Retailers, logistics providers, building designers. They all are going to come and look at new ways of doing things. Oxagon absolutely will be that trendsetter that other cities will look to for solutions. We are really going to be in the innovation problem-solving mode for a while, as we deploy new technologies and figure out how to do things efficiently and effectively at scale.

What makes Oxagon an attractive proposition for investors?

The opportunity to create the next generation of products or innovative solutions, with a willing partner. NEOM will collaborate throughout the development cycle: prototype, validation, iteration and support. So, this is the place where every type of company from Fortune 100 firms to start-ups should be looking to come and say: "OK, how do I get my product to market faster? How do I attract global talent to work on my team? Where can I put them? And where do you find all of the ingredients necessary to do that?" The answer is NEOM and we have to prove to the world that we're going to do that. It is truly exciting.

What is the timeline for the delivery of your Oxagon goals and objectives?

We are expecting our first residents in 2024. All of the onshore development will be complete by 2030 and the beginning of the offshore development will be very much underway at that point. Our logistics solutions will be in place by 2025 and we will continue to progress as we deploy new technologies such as state-of-the-art high-speed rail and aerial taxis. The containerization of our port is already underway and we will begin building our advanced integrated port logistics facilities soon.

What is the legacy you want to leave for future generations?

That you can have a livable environment that is efficient and also offers an attractive value proposition to companies to innovate and manufacture. Ultimately, manufacturing is a core part of all developed economies and here we plan to focus on next-generation technologies – making this a viable hub for things like robotics, space, advanced buildings, smart and cognitive cities. Plus cutting-edge mobility and green energy. All of these things are the technologies that the world is going to need in the next 50 to 100 years, in order to address the existential challenges we face. We are talking about climate change, population growth, water scarcity and renewable resources. All of the technologies are going to be really critical and, if they are proven here, they will be deployed around the world. I hope people look at NEOM and say: "Yes, they made all of these solutions possible for the planet."

Is there a popular misconception people have about the project and how is daily life in the NEOM community right now?

There's been a tremendous amount of activity underway and when people do come and visit, they are surprised about how much work is actually happening. It's an ambitious project and so connecting all of those pieces takes time. We want to do it right and we're trying to do it as quickly as we can. People don't fully appreciate the scale. We have to help them understand that the risk isn't coming here and failing, the risk is not coming here and missing out on this opportunity. This is where the world will find 'the next big thing'. When people come and experience it, they feel it viscerally. The NEOM community, meanwhile, is an amazing place. We have an awesome group of people that have been brought together. World-class experts from so many amazing diverse fields. I think we're really privileged to be able to have all of those experts in-house, who can help us develop the next generation of mobility, energy, water, food, construction, technology and health solutions. In terms of our living standards here, our temporary communities are already world-class. Life is good, the food is good, the weather is always great with blue skies and a manageable temperature compared to other places in the region, It lives up to its promise of being 10 degrees cooler than the rest of the region. And we are looking forward to our first permanent residence opening in a couple of years. The first new hotels should open a little bit sooner than that to allow us to bring visitors in and show people around.

Could you tell us a bit more about your own profile and career?

Sure, I'm originally from New York City. I am an engineer and trained in operations research and industrial engineering. I've always been fascinated by complex systems and all of the underlying technology that's required to make them work in the modern world. That's what I studied in university and have worked on throughout my career. I was in consulting for about 22 years, most recently leading a mergers and acquisitions practice in Geneva, Switzerland, for one of the big firms. I had an opportunity to work across many different industries in the manufacturing and services industries – to really understand the different dynamics that make those industries successful. Coming to NEOM was the logical next step for me given my career and where I've come from.

The gravitational pull of NEOM as an undertaking is clear, but what was the clincher for you to join the project here in Saudi Arabia?

I think my first visit to Saudi was in February of 2020, when I came down here right before the pandemic started. After building a sufficient business with my last firm, I was looking for a new opportunity to challenge me further. I decided that I needed to do something that had purpose and provided an opportunity for me to build something. The opportunity to come to NEOM, and to some extent create your own job, was too good to miss. We always talk about how we can do things better; at NEOM, I'm actually empowered to make that happen. I am really fascinated by the intersection of economic development and business development. It's not simply about making a profit, it's also about creating good jobs for people and changing the way that things are done; while delivering an exceptional livability. I'm very privileged to have grown up in the world with a very good lifestyle. I think providing that opportunity to people here and to the global talent pool is really exciting. We all want to create a place where we can imagine our kids growing up, going to school, finding good jobs and raising their families. That's something that all of us keep as our North star. That's our vision, as we create this future livable environment that has an underpinning of humanity to it. So, I think that's really what drives me here and what attracted me in the first place. And, frankly, what keeps me here.
of global trade passes through via the Suez Canal

of the world accessible within a six-hour flight

walk to the beach and nature spots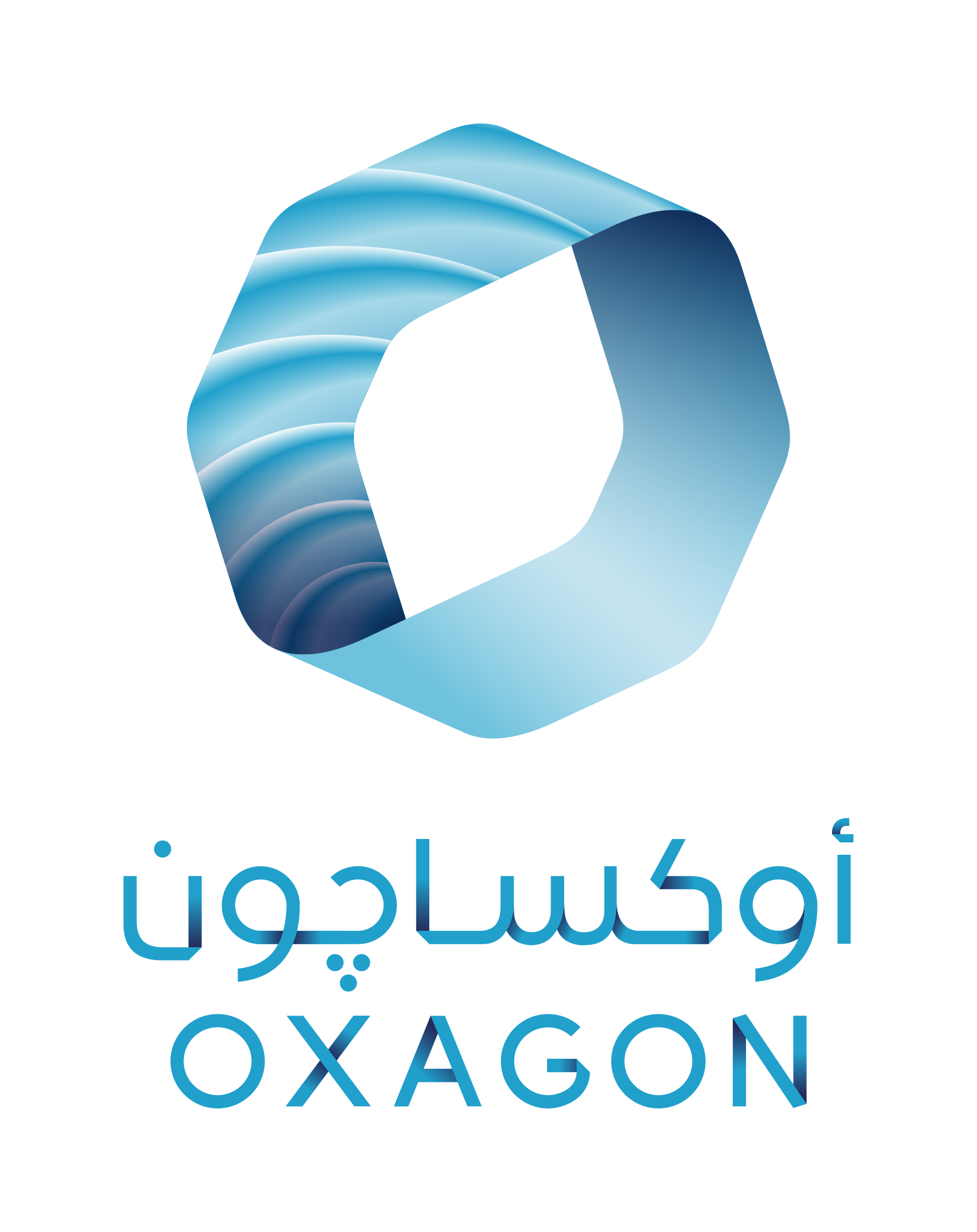 Our people
Oxagon's world-leading experts are creating a circular economy blueprint for the future of work, living and sustainability – with optimized products, companies and leaders.
Vishal Wanchoo

Oxagon CEO

Vishal Wanchoo is managing the world's first fully-integrated physical and digital supply chain at NEOM. During his 40-year career, he held executive leadership positions at General Electric. He has contributed to growing businesses across numerous sectors including healthcare, energy and aviation.

Joshua Steiner

Development, Partnerships and Investments Executive Director

Joshua Steiner is responsible for development – attracting investors, residents and visitors to Oxagon. He previously worked as an equity partner for EY Switzerland, and also for Deloitte in Europe, the US, Asia, and the ME – across the automotive, manufacturing, life sciences and consumer sectors.

Melissa Blake

Port Director

Melissa Blake has more than 20 years of experience in port development, automation and start-ups across the US, Europe, Asia, Africa and Latin America. She previously worked for A.P. Moller - Maersk. At Oxagon, she will help deliver the world's most advanced and sustainable port.

Mark Hallum

Advanced Manufacturing & Innovation Director

Mark Hallum is responsible for the creation of NEOM's advanced manufacturing. Having led multiple projects across the automotive, aerospace, technology and banking sectors in several international markets – he has worked at companies including Volvo and McKinsey & Company.

Lisa Norcross

Industrial Innovation Director

Lisa Norcross has 26 years of experience in operations, leadership and transformation across Europe, the US and Asia. She previously worked for E.ON, McKinsey and Ford. She is establishing a research and innovation campus for developing industrial businesses at Oxagon – from labs through to market.

Jan-Willem Adrian

Executive Director of Supply Chain & Logistics

With more than 22 years of experience in the supply chain industry, Jan-Willem Adrian is leading NEOM's supply chain and logistics unit. He has worked at multinational companies such as Bain, DHL and NUPCO – the latter having helped distribute Saudi Arabia's COVID-19 PPE and vaccines.

Sean Kelly

Sea Mobility Managing Director

Sean Kelly has more than 35 years of experience managing port, logistics and shipping industries across North America and Asia. He was previously CEO of Modern Terminals. Now, he is establishing the world's most advanced and sustainable port at NEOM.

Fahad Alnuhait

Head of Industrial Investments and Funding

In a career stretching across 18 years, Fahad Alnuhait has led investment companies the world over. He has built an expansive network of senior contacts throughout the world of finance – lending his expertise to firms like International Finance Corporation, Dussur and Kuwait Investment Authority.
Discover what our partners say about us
We are delighted to welcome NEOM to the McLaren Racing family. This is an incredible way to kick-off our entry into Formula E and to unify our electric racing series. We are thrilled to work with NEOM to nurture talent and drive innovation. Working with Oxagon will allow us to make meaningful contributions through our accelerator programme.

McLaren Racing CEO

Our purpose at Air Products is to create innovative solutions to energy and environmental challenges. We are proud to partner with NEOM and ACWA Power, to make carbon-free hydrogen a reality. Harnessing NEOM's sun and wind to convert water to green hydrogen, this project will deliver clean energy on a massive scale. It is bold action aligned with bold vision.

Air Products Chairman, President and CEO

NEOM is becoming the global destination for sustainable businesses and international trade. Desert Technologies, as a first mover in solar manufacturing – including batteries, storage and electric vehicle infrastructure – is honored to collaborate with Oxagon. Positive impact and protecting the environment is the vision we strive to achieve. NEOM is a torchbearer for this blueprint towards a new future.

Desert Technologies CEO and Founder

Hyzon Motors is deploying proven fuel cell technology globally. Our fuel cell production and vehicle assembly is being built out in the US, with vehicle assembly already happening in Europe and China. We are excited to collaborate with our friends at NEOM, where there are huge opportunities for hydrogen fuel-cell technologies. We look forward to working with like-minded partners to achieve our mutual decarbonization goals.

Hyzon Motors CEO
NEOM × MCLAREN RACING
A Partnership with Purpose
McLaren and NEOM will lead the electric racing charge through Formula E and Extreme E. Being a founding tenant at the Oxagon Research and Innovation Campus, McLaren will also help to develop the talent of the future; bringing new tech, products and leaders to the world.