CHANGING THE FUTURE OF TOURISM
CHANGING THE FUTURE OF TOURISM
NEOM is the world's most ambitious tourism project. Built on a most ancient land, enhanced by world-leading design, immersive digital experiences and seamless travel. It will challenge and shape the possibilities of global travel in the years to come. Nurturing the raw, untouched landscapes and spectacular coastal waters – this will be a new model for measurably regenerative tourism.
From the revolutionary urban design of one of our flagship projects THE LINE – with no pollution and no traffic – to the regenerated and rewilded natural wilderness. It will be a destination like no other, enthralling and enticing the world's travelers.
LEADING THE WORLD IN

Innovative design-led form

LEADING THE WORLD IN

Authentic heritage and culture

LEADING THE WORLD IN

Unique nature experiences

LEADING THE WORLD IN

Seamless travel

LEADING THE WORLD IN

Arabian service culture

LEADING THE WORLD IN

Luxury experiences

LEADING THE WORLD IN

Regenerative travel for good

LEADING THE WORLD IN

Progressive tourism law & regulations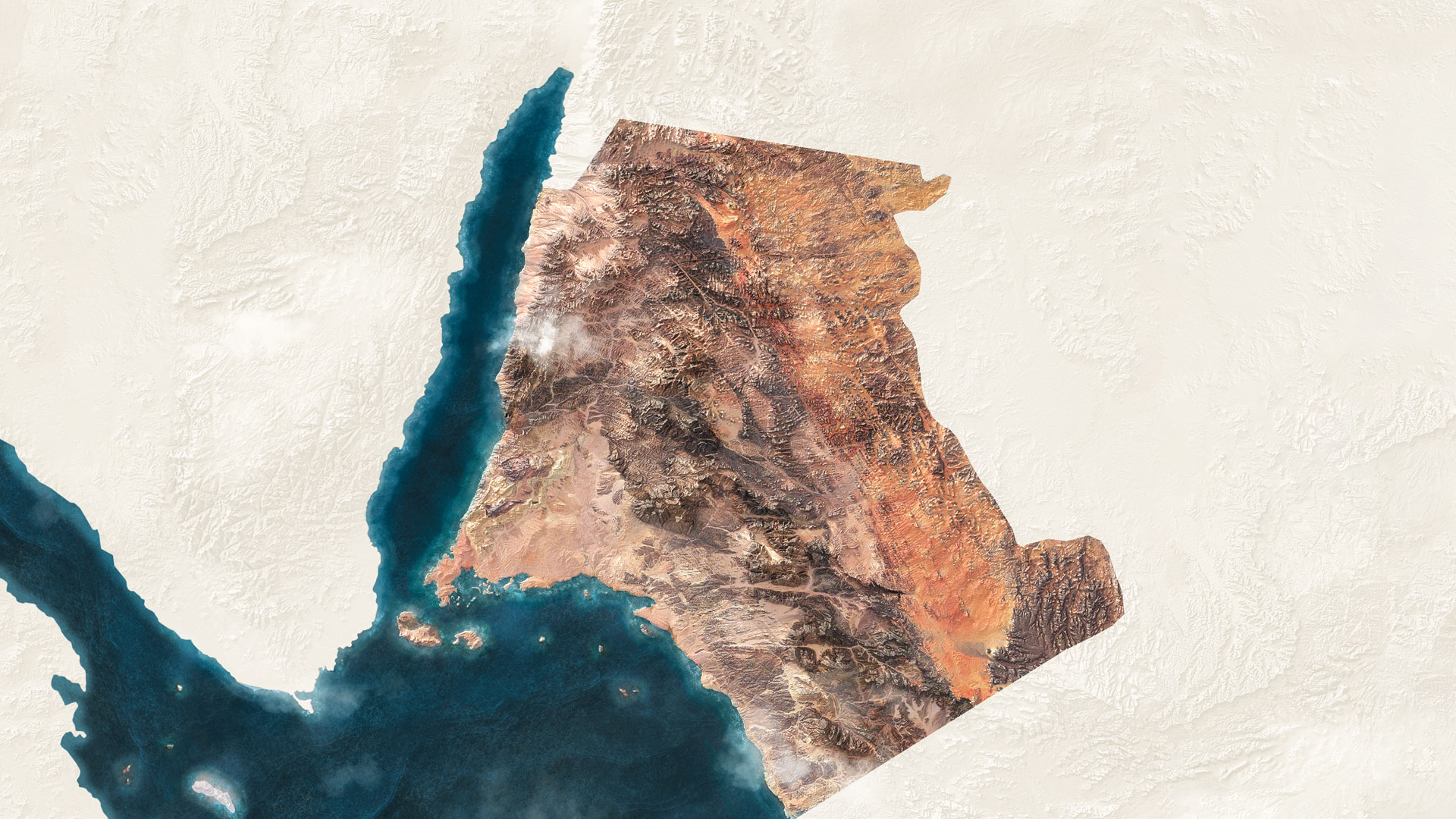 Royal Tulip Sharma Resort
Use gestures to explore the map OF NEOM
Peter Fitzhardinge

Marketing and Sales Director

The future of tourism

We have every natural asset required to make a great destination and we can play in the categories where people love to holiday. So that's what we want to do.

An interview with Peter Fitzhardinge

Where does tourism sit in the grand vision of NEOM and how integral is it to the success of the project itself?

Tourism plays a number of significant roles. First, it is a path into NEOM. It will be the first experience that many of the world's peoples will have here, before they are residents and before they establish businesses and connections. Beyond the majestic raw landscapes and coastlines, they will experience our commitment to sustainability and renewables – not to mention our plans to regenerate nature, propel the world forward with groundbreaking thinking and cutting-edge tech. All of that is core to our vision. Second, it represents opportunities for the global community – in particular Saudis – to play an active and important role in building NEOM. The Kingdom has ambitious targets for visitation and we are a key player in that. The welcome we give visitors and the experiences we create for them will build our fame. We expect the tourism industry to be one of the top employers in NEOM by 2030. Third, we will create a true visitor economy. Visitation is not just about a stay in a hotel, although our hotels will be the best in the world, for sure. It is all the experiences that sit around that – from transport, transfers, food, experiences, events and retail. This is where we will not only generate revenue for the tourism industry, but also help support mobility, aviation, sport, media, fashion and culture.

What are some of the world firsts that your team is working on?

Our goal is to become the world's most appealing-yet-sustainable destination. In fact, we want to go one further, we want to be a net-positive destination. The recent past was all about 'leave no trace'. We want to go further with 'leave it better'. Through a dynamic app experience, you will be able to make choices at each point in your trip to NEOM that will create positive legacies. You can craft itineraries that will increase your positive contribution – from the transport you choose, the food you eat, the activities you take through to what you buy. It will mean that you will know exactly the good you are doing with every choice and every step you take in NEOM – for the environment, the culture and the local economy. We are also using augmented reality and virtual reality to bring our stories to life. Fully immersive experiences will tell our rich heritage and nature stories.

NEOM is aiming for best-in-class travel and hospitality. Can you map out what that looks like?

The project is of this earth, but not of this world. There is an alchemy of a raw majestic land upon which the future will be built. Everything we will do for travelers will be connected to the authenticity of our land, sky and sea here. This is also one of our differentiators against our competitors. Travelers want authentic experiences that make them feel alive, surprised and human. Upon this, we will create out-of-the-box experiences. Bold ideas and technology will help us reimagine tourism and travel. Think about Trojena, our development in the mountains of NEOM. Here you will be able to ski in the snow in Saudi Arabia. Truly amazing. Equally, with our rewilding projects, you will be able to witness the once-lost native animals roaming the savannahs once again. We are already regrowing the world's largest coral garden, as part of our unwavering commitment to the environment. We also want to take the pain points out. Travel has become slower and tougher, whereas most sectors have used technology to become quicker and easier. It's arduous to get through borders and the pandemic exacerbated that. But we will make NEOM the easiest place to come to. This is a beautiful and wondrous place. It's 26,500 square kilometers with magnificent diversity. From high mountains that get snow in the winter to the deep waters of the Gulf of Aqaba. Vast deserts of rich and varied sands, with high sandstone mountains punctuating the skies. There are more than 450 kilometers of coastline with 41 islands, 12 of which sit above the water all-year-round and boast incredible coral reefs full of life. We have dugong and whale sharks in our waters. There is also thriving bird life, including magnificent ospreys and sooty falcons. In addition, one of the fastest-growth areas in tourism is adventure travel and we will provide that too. This is a challenging environment so if you want to base-jump, Via Ferrata [a climbing route that employs steel cables, rungs or ladders fixed to the rock], go bouldering, mountain biking, hiking, skiing, snorkeling or diving then you can do it here. In fact, you can ski in the morning and snorkel in the afternoon. Show me another destination where you can do that. We have every natural asset required to make a great destination and we can play in the categories where people love to holiday. So that's what we want to do. Given that we've got this big focus on wellness too through our Health sector, we'll also give you respite. We have an incredible untold story too. If you think about this land, you've got this heritage tourism. You've got sun-and-sea tourism. You've got adventure tourism. And then we can build in other options like medical tourism, business events, sporting events and so on. And we haven't even spoken about THE LINE, our revolution in urbanism. So it's a pretty complete picture.

How does innovative design come into that?

It is one of our four pillars. What I see is the world's best architects, designers and artists challenging themselves to rewrite the rules to create structures that the world could never have imagined until now. Another pillar is what we call an Arabian service culture. What you don't want to lose is your authenticity. You know, the chance to see the unseen, to touch and feel the authentic Kingdom is here. In many ways, this is the last discovery from a tourism perspective. And I think if we can turn the beautiful Saudi culture – which is very family-oriented, open and welcoming to the point you get invited literally into people's homes – into a service culture, that can be distinctive within our hotels and attractions. That's a really strong point. We must make sure that we hang on to the things that only Saudi Arabia can own.

Do you expect everything that you're talking about will form an innovative blueprint that other countries will follow? Is that part of the goal?

Our mission is to forever alter the possibilities of travel. It has become homogenized. What you can experience in one place, you can now experience in several. We like to push ourselves into new places and this is what drives us. We have some of the world's brightest minds here in NEOM, empowered to do things differently. I see NEOM as a gift to the world. We are doing what we are doing because it's the right thing to do. The thinking and ideas we develop here will hopefully inspire others and if we all keep pushing each other to go further and better, for the benefit of humankind and the planet, that's a great thing. A better future is at the heart of all we are doing.

Can you walk us through the timeline for NEOM's tourism goals?

By the end of 2025, we will be targeting from 800,000 to a million people coming here for a holiday, business event or sporting event. So we start relatively calmly and ramp up appropriately. We want to make sure that as we do that, we protect the environment. The aim by 2030 is to see five-million-plus people coming here. And to get that done, we obviously need our airport complete. We'll have a port for cruising. We'll have our stadium built. We'll have our conference and convention spaces. And we'll be well underway with our cities and a population that can invite friends and family to visit. To get to our goals, we've got to become the number one preferred destination for Saudis. Currently, a huge number of Saudis leave the Kingdom for holidays, spending US$24 billion a year elsewhere. Within the Gulf Cooperation Council, we have to become a top-three destination. Globally, our aim is to become a top-five destination. We've done the research and virtually every Saudi knows about NEOM. And if we could host them now, 57% would come tomorrow. So we know that there's no shortage of curiosity and demand. When we start to open our assets, we'll get a big Saudi audience. We'll have to do more in other areas of the globe – including Europe, the United Kingdom, the Americas, China and India. But we know that what we are doing will have significant appeal and the fact that we are only a 6-hour flight from 40% of the world gives us access to significant markets. As we grow the volume, we will ensure our environment is protected. That's why the promise to keep 95% of NEOM undeveloped, in fact regenerated, is an essential aspect of NEOM tourism. It helps us balance volume with regeneration.

And how is daily life now in the NEOM community?

We are well looked after. Yes, we work hard, but all of us are here to leave a legacy and help bring the vision to life. There is a real collegiate approach. We work together and often play together. The projects are extraordinary, so it's not hard to get up in the morning. When it's time for some leisure, this place is blessed with some of the most majestic and raw landscapes on earth. It has the most pristine and beautiful coastlines I have ever experienced. All of this is on our doorstep and we do take advantage of it. Many of us go adventuring on weekends. For me, I am drawn to the beach and the vibrant waters and corals. For others, they head to the majestic mountains or vast deserts to sleep out under the stars – or to discover the rich heritage and culture. It's amazing that our job is to help the world discover this wonderful land.

What do you think is a popular misconception that people have about NEOM?

I think the perception is that it is a desert, rolling sand dunes and little else. The reality is that there are 26,500 square kilometers of the most diverse landscapes you can imagine. We have high mountains that receive snowfall, high cliffs that plunge into deep waters that are 1.8 kilometers in depth, vast red deserts with high sandstone mountains and savannahs teeming with wildlife, as well as spectacular coastlines and beautiful vibrant waters full of some of the world's most rare sea life. It is a land of magnificent diversity and this will set us apart from the other giga-projects. Visitors will be able to ski in the morning and relax on the beach in the afternoon, before witnessing the greatest star show in the desert at night.

Can you tell us about your career before this and what led you to come here?

My background is building brands and creating brand stories. I thrive being around new thinking. I've previously helped brands in the airline, tourism, media, luxury, tech and lifestyle spaces. All of these come into my thinking when looking at NEOM. I am fortunate to have worked in some of the best creative agencies in the world – including TBWA and Leo Burnett. I've seen the power in distinctive storytelling. Products are homogenous; brands live in people's hearts and that's what I want for NEOM. To be a place in the world's heart, not just a new place on the world map.

And what was the clincher then for you to join the project?

NEOM is not just a destination. It is an idea, and ideas change the world. The ambition is huge. We are being given the rare opportunity to build a brand from scratch and not just any brand. We get to take the NEOM vision and create a destination for the world to discover. It is an audacious vision.

Can you talk a little bit about the legacy that you want to leave here?

We want to create a destination that will live large in the global imagination. NEOM is more than a destination, it is an idea. Ideas live large and I want to create programs that do justice to the idea. Beyond this, I want to impart what I have learned over 35 years to help the people I work with to progress and push to do new things in new ways.
high-mountains at Trojena with snowfall in winter

ancient Hajj routes in the region
01

Reawaken the explorer in all of us

This is a land that few have seen. Untrod, untracked, unswum. Ready to be explored by those intrepid travelers, who have an appetite for undiscovered destinations.

02

Creating net-positive travel

We are building the world's first holistic travel impact calculator. Travelers will be able to create dynamic itineraries and make values-aligned choices to ensure every step they take is for good.

Stories and experiences will come alive with 'tech wonderment'. Augmented reality and virtual reality will immerse visitors in ways that few have seen and only dreamed of up until now.

04

Red carpet, not red tape

NEOM is creating the tourism industry's most advanced and traveler-centric regulations to ensure that our visitors feel the world's warmest welcome when they arrive.
Play video to see our majestic hiking trails

Play video to see some of the 100+ experiences on offer at Trojena

Watch the snow scenes on Trojena

The Placemakers

People with passion can change our world and create a better future. Let our experts tell you how in this thought-provoking film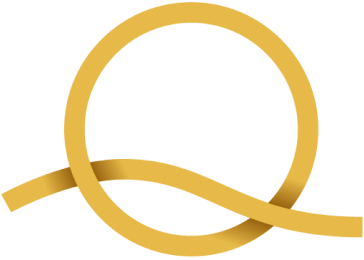 Our people
The NEOM tourism team is committed to building strong relationships and working in partnership with the global travel trade.
Niall Gibbons

Head of Tourism

Niall Gibbons has more than 20 years of experience in the industry, including 14 years as Tourism Ireland chief executive, promoting Ireland as a destination for international visitors. He is a fellow of the Institute of Chartered Accountants and a business graduate of Trinity College Dublin.

Peter Fitzhardinge

Marketing and Sales Director

With more than 30 years of experience building brands, Peter Fitzhardinge has worked with the world's most creative agencies and won the coveted Cannes Black Lion for Creative Effectiveness. His aim is to make NEOM a place in the world's heart, not just a new place on the map.

Marwa Almadani

Heritage Director

Marwa Almadani has more than 16 years of experience spanning the development of learning experiences, engagement strategies and in delivering key projects for institutions in the Kingdom of Saudi Arabia.

Bridget Woods

Destination Development Director

With more than 25 years of experience in hospitality and tourism, Bridget Woods has extensive knowledge across all facets of the industry – including asset development, adventure and nature-based touring, as well as heritage and tech-enabled experience development and aviation attraction.

Jamal Omar

Survey and Excavations Sr. Manager

With 25 years of experience, Jamal Omar has served in roles at the Saudi Commission for Tourism and National Heritage – as director general of research center and director general of the National Museum and vice-president for National Heritage. At NEOM, he oversees all surveys and excavation work.

Natasha Martin

Innovation and Engagement Sr. Manager

Natasha Martin has 15 years' experience working with early-stage destinations around the world, from Nepal to Nicaragua. Her expertise is in strategy planning, product development and tourism marketing.

Jesse Desjardins

Marketing Senior Manager

With experience in the private and public sectors, Jesse Desjardins has worked with leading destination and experience products across Australia, Asia and the Middle East. At NEOM, he leads consumer tourism marketing efforts, focused on delivering large-scale global partnerships and media projects.

Abdulaziz Al Sanousi

Cultural Tourism Sr. Manager

With more than 22 years of experience in tourism, Abdulaziz Al Sanousi has worked as a tour guide, consultant, manager and innovator. At NEOM, he leads the development of stories and narratives designed to enrich each visitor's experience.

Jeff McLucas

Sr. Project Manager

Jeff McLucas has 35 years' experience working on the design and construction of hotels and airports. His expertise is in construction management and project management. At NEOM, he leads the development of meetings, incentives, conferences and exhibitions.

Francine Stevens

Digital Services Sr. Manager

With more than 25 years of experience in telecommunications and technology, Francine Stevens has expertise is in digital innovation, service design and technology solutions. At NEOM, she is leading innovation in digital services and the product design of photography safaris.

Naif Alharbi

Tourism Business Manager

Managing the business side of the Tourism sector, Naif Alharbi's duties include a range of operational, administrative and financial functions – as well as collaboration with a wide range of internal and external stakeholders, agencies and government entities.

Athanas Jamo

Research and Insights Manager

With 15 years of strategic marketing experience in Europe and the Middle East, Athanas Jamo leads the research and insights function for the Tourism sector. His objective is to place NEOM at the forefront of global industry trends and strengthen destination competitiveness.

Ross Walsby

Tourism Development Manager

Ross Walsby has 15 years of experience working both client-side and as a consultant in the development and delivery sector. As a chartered surveyor – he is experienced in strategic briefs, design management, tendering and procurement, contract negotiation and contract administration.

Rusudan Mamatsashvili

Regulation and Planning Manager

Rusudan Mamatsashvili has 15 years of experience in the Tourism sector, working in public and private sectors – as well as academia. Previously holding the position of first deputy head at the Georgian Tourism Board, she aims to create an enabling environment for business growth.

Cherith Speers

Tourism Events Lead

Cherith Speers has more than 15 years of international events experience. In her role at NEOM, she leads events for the Tourism sector – including tradeshows, trips and experiential activations.

Enas Asiri

Planning Specialist

After graduating from Adelphi University in New York, Enas Asiri completed a two-year placement at the prestigious Ritz Carlton in Jeddah – before joining NEOM. Working in the tourism planning department, she supports efforts to create a sustainable and enabling environment for development.

Joe Booty

Trade Specialist

Joe Booty has a decade of experience in the hospitality and tourism fields – specifically in the development of mountain and ski experiences. At NEOM, he works to build relationships with key trade operators and their clients.

Anas Alajlan

Project Manager

A strategy manager with eight years of experience managing projects across the globe, Anas Alajlan's expertise includes project delivery, strategic growth and transformation. In his role at NEOM, he is responsible for strategy design and execution.
Nature
A new model for protection, preservation & regeneration
Residents, tourists and wildlife will benefit from our regreening and rewilding model – with 95% of our land committed to the natural world.