Changing the Future of Technology & Digital
Changing the Future of Technology & Digital
Our community of visionary catalysts is harnessing the power of cognitive technology to build an ecosystem of disruptive, sustainable solutions that touch every aspect of life.
When integrated into society, cognitive technology takes what were previously manual tasks and turns them into opportunities for progress – unburdening humankind, making daily life seamless.

Partnering with game-changing visionaries and business leaders, we are building a future that will fundamentally change everything from how we live, work and play to how we connect, compute, and communicate.

Revolutionary cognitive technology

Cognitive technology is built on data, data is built on trust. Consent-driven data collection will fuel growth and help solve the world's biggest challenges.
Joseph Bradley

CEO of Tonomus
Head of Technology & Digital

Changing the future of Technology & Digital

Technological disruption will enable a seamless society and our priority is to remove friction from our lives and close the digital divide.

An interview with Joseph Bradley

How will the metaverse shape our future and our societies?

The metaverse will be a game changer as it will create a new environment for us to experience - whether by creating an immersive experience without friction or streamlining day-to-day activities, it will shape our collective future. Second, we're forming a diverse, cutting-edge partner network to develop solutions and devices that enhance the human experience and accelerate progress. Finally, we're pioneering differential privacy tools and solution choices that are fundamental to a trusted, personalized and cognitive world.

Why do you support a technological disruption?

Technological disruption will enable a seamless society and our priority is to remove friction from our lives and close the digital divide. In a seamless society, you can engage and disengage with resources dynamically because you have a common pool of data, and the source of data is so intelligent, it's able to match supply with demand.

Why is trust so important in a city that runs on data?

To create value, the first thing that applies is the fundamental concept of trust. Once you have trust, you can create unique opportunities and economic value associated with data and insight. This is fundamentally important to solving and creating economic value as we think about building a cognitive city. And from a societal perspective, a seamless society is one that can collaborate without barriers, made up of individuals whose uniqueness is embraced and nurtured. NEOM aims to enable people to live their best possible life, in harmony with nature, technology and each other.

What is the role of humans in such a transformational tech landscape?

Technological convergence redefined our relationships with one another, how we treat nature and interact with technology. As technology becomes more prevalent and powerful, being human and embracing our uniquely human characteristics will be the most valuable skills organizations will need. Humans will always be key to steering our future-forward societies.

What does diversity mean to you and to the company?

As much as diversity is important in principle, we believe in empowering voices, enabling the active participation of all. Inclusivity is not just the right thing to do, it's the most profitable decision to make.

NEOM is aiming for a seamless society – would you be able to map out what that means and how it's possible?

It's possible because cognitive technology makes it possible. This technology will be woven into the very fabric of NEOM as it is being built from the ground up. So, from a technological perspective, a seamless society is one in which this technology means an entire cognitive city can become engaged in a multidirectional learning cycle that seamlessly integrates predictive, proactive, generative technology into the everyday lives of its citizens, adding unprecedented value to the human experience. NEOM's Digital Twin will also facilitate a new kind of mixed-reality urban living, overlaying the physical and digital worlds into one seamless, integrated experience. As a result, it means that from a societal perspective one can also create a seamless society, in which people can collaborate without barriers, in a way that simply was not possible before.

Next generation artificial intelligence sounds like a huge challenge. In simple terms, could you explain what that will look like on the ground?

It is a challenge. That's why we're attracting the best minds and innovators to help us build it. The cognitive community at NEOM, will redefine living by enabling a new kind of relationship between residents and their city. This new relationship will be founded on an ecosystem of cognitive tech that creates a learning loop, optimizing services to improve daily life. Every single individual resident, regardless of race, gender, nationality, or location will be able to enjoy the benefits of highly personalized services created using the generative AI embedded in the common architecture of their community.

What is the legacy you want to leave for future generations?

In everything we do, we have a view to future generations. And it's more than jobs and space travel. The cognitive world we build for future generations will be predictive, personalized, contextualized and immersive. This will spark a quantum leap forward in how we can apply technology to raise living standards and produce outcomes that are more inclusive, equitable and sustainable.
Our Companies
TONOMUS
Tonomus is the first subsidiary of NEOM. Evolving from its technology and digital sector, charting the course for a new future fueled by pioneering technologies. Tonomus' digital infrastructure will be the operating system of NEOM, enabling the bold ambitions of its communities and industries. In partnership with global tech-industry leaders, it will co-invent the future of living with ground-breaking cognitive technologies. Tonomus will leverage accurate, protected data shared by residents to deliver predictive and personalized services based on their day-to-day needs. Its solutions will be powered by unrivalled connectivity and computing capability, as well as cutting-edge AI and immersive technologies, all underpinned by global security standards.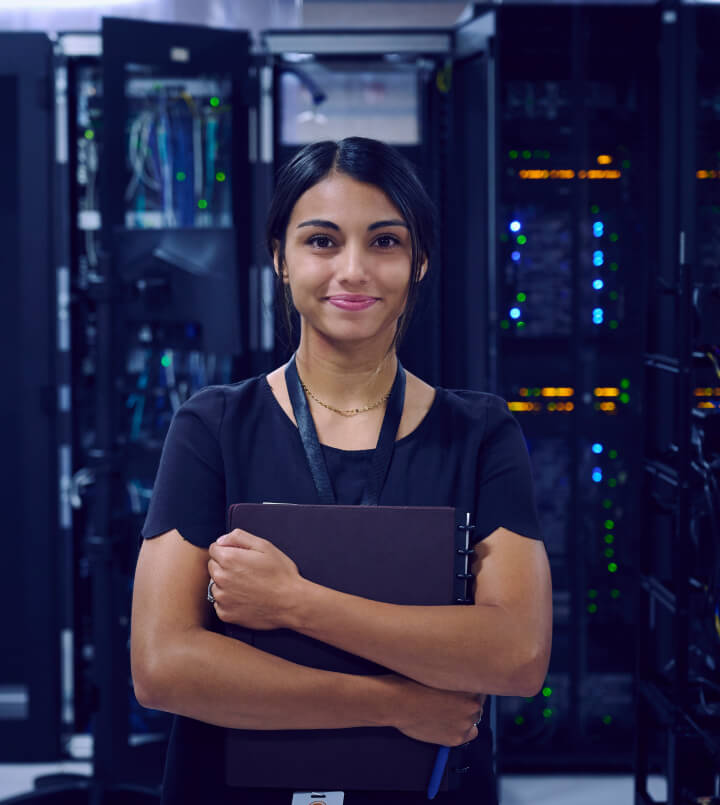 Powering the Future through

Energy efficient, secure, hyperscale data centers

Powering the Future through

Secure 5G, high-speed fiber and LEO satellite connectivity

Powering the Future through

Immersive, mixed-reality metaverse and digital twin technology

Powering the Future through

Artificial Intelligence, machine learning and advanced robotics

Powering the Future through

Powerful data discovery and sharing platforms

Powering the Future through

Data privacy, consent management, and seamless consumer experiences

Powering the Future through

Inclusive innovation, entrepreneurship and start-up ecosystems

Powering the Future through

AI-powered situational awareness and insights, intelligent analytics and scalable systems
Our initiatives
Tonomus Business Lines
01

Tonomus Cognitive Solutions

Tonomus is developing and harnessing the power of proactive, predictive, cognitive solutions that will shape the future of living both at NEOM and across the globe.

02

Tonomus Venture Studio

This builds ventures that focus on the cognitive ecosystem, including connectivity, computing capability, AI, and robotics, as well as the fundamental infrastructure that will support it all.

03

Tonomus Professional Services

Bringing next-generation, human-centric cognitive experiences to life, Tonomus' consultation arm is focused on solving tech and digital problems facing customers and end-users at NEOM and beyond.

04

Tonomus Connect

Tonomus Connect will provide the end-to-end communications and network infrastructure for NEOM's cognitive community – delivering the connectivity required to operate NEOM's cognitive technologies.

05

Tonomus Compute

Tonomus Compute provides cloud and data center services to enable NEOM sectors and the wider KSA market through cutting-edge infrastructure to accelerate technological adoption within the region.

06

Tonomus Security

The world's first cognitive security platform. Driven by AI and offering unprecedented levels of cybersecurity, this next-gen platform will be able to effectively review millions of events per second.
The Changemakers
People with passion can change our world and create a better future. Let our two experts tell you how in this thought-provoking film.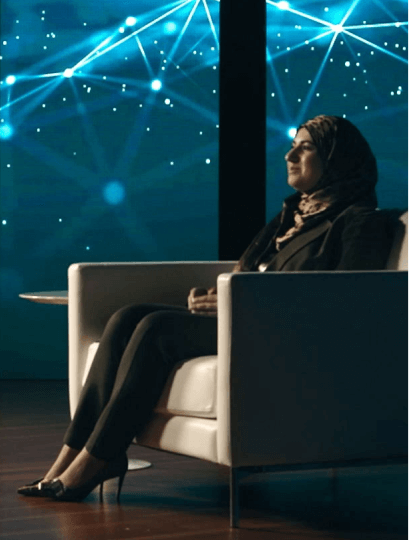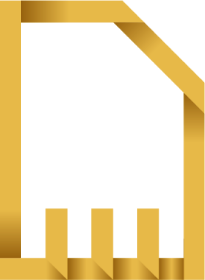 Our People
Our multinational leadership team is made up of talented people who have delivered breakthrough solutions for top organizations across the world.
Joseph Bradley

CEO of Tonomus

Head of Technology & Digital

With some 30 years of experience as a tech sector executive and business leader, Joseph Bradley is responsible for formulating the vision and delivery of the technology and digital ecosystem for NEOM. He leads a team building the foundation and infrastructure for the cognitive cities of the future.

Scott Gegenheimer

President of Infrastructure, Tonomus

Scott Gegenheimer has more than 30 years of experience in wireless telecom and technology companies across the US, Europe, Middle East and Africa. He leads Tonomus' Infrastructure business, which is instrumental to offering NEOM and our customers a first-class network and hyperscale data center.

Olivier Sage

Chief Financial Officer of Tonomus

A finance professional with over 20 years of senior management experience across the telecom, media and digital sectors in Europe and the Middle East, Olivier Sage is responsible for charting Tonomus' financial and operational course, ensuring it has the people and processes to create lasting value.

Su Le

Chief Digital & Strategy Officer

and CEO of Cognitive Solutions, Tonomus

With over 20 years of experience, Su Le has had a diverse and progressive career in major enterprises like Cisco and rapid-growth start-ups such as Uptake. He leads the transformation and digital strategy across Tonomus business units and heads up the strategic incubation for data and AI products.

Beverly Rider

CEO of Tonomus Venture Studio

Beverly Rider has spent most of her 20+ year-career as a change agent within large corporations. She leads the Tonomus Venture Studio in developing ventures and disruptive solutions to power cognitive technologies. Her previous roles at Tonomus include CCO and CMO.

Yousef Khalili

Chief Commercial Officer and President of Professional Services, Tonomus

Yousef Khalili has almost 30 years experience in shaping the future of cognitive cities, government transformation and ICT. He leads Tonomus' Professional Services Unit, servicing NEOM entities and regional/international enterprises via global partnerships and cognitive strategies.