Changing the Future of Technology & Digital
Changing the Future of Technology & Digital
Virtualizing the real and realizing the virtual. We use data that respects individual choice to enhance life through personalized, predictive, autonomous services intuitively integrated into the environment. This cognitive world feels centered around you, because it is.
Leading the world in

Secure 5G hyperconnectivity

Leading the world in

Purpose-built data centers

Leading the world in

AI & advanced robotics

Leading the world in

Inclusive innovation & start-up ecosystems

Leading the world in

Intelligent analytics & scalable systems

Leading the world in

Augmented, mixed & virtual reality

Leading the world in

Seamless experiences & data consent

Leading the world in

Consumer-focused solutions
Joseph Bradley

Head of Technology and Digital

Changing the future of Technology & Digital

By creating the cognitive technology infrastructure, we enable other businesses to take advantage of the connectivity and computing capacity, as well as the predictive analytics and immersive capability we offer.

An interview with Joseph Bradley

Could you map out where technology and digital sits in the grand vision for NEOM and how integral it is to the success of the project?

Technology and digital is foundational to NEOM's vision of building the world's first cognitive community. We're doing this in three ways. First, through a cognitive technology ecosystem – future-ready computing and a truly intelligent universal platform that's intuitive, predictive and immersive. Second, we're forming a diverse, cutting-edge partner network to develop solutions and devices that enhance the human experience and accelerate progress. Finally, we're pioneering differential privacy tools and solution choices that are fundamental to a trusted, personalized and cognitive world.

What are the world firsts your team is working on?

Well, several of our world firsts have yet to be announced – so keep watching the wires. But if you think about the incredible connectivity, frontier technologies, computing power and user choice that power a cognitive community then you can imagine the areas where we are breaking new ground to virtualize the real and realize the virtual.

NEOM is aiming for a seamless society – would you be able to map out what that means and how it's possible?

From a technological perspective this means an interconnected, intelligent and resilient environment; where everything works together holistically to provide a predictive, personalized and immersive experience – enabled by autonomous, self-healing services that enhance daily life. And from a societal perspective, a seamless society is one that can collaborate without barriers, made up of individuals whose uniqueness is embraced and nurtured. NEOM aims to enable people to live their best possible life, in harmony with nature, technology and each other.

Next generation artificial intelligence sounds like a huge challenge. In simple terms, could you explain what that will look like on the ground?

It is a challenge. That's why we need the best minds and innovators to help us build it. Behind the scenes, it will take ingenuity, technical wizardry and leading-edge problem solving. For the user, it will feel intuitive and predictive, as if life has been simplified and enhanced.

How will advanced robotics be utilised and what will it allow you to achieve?

Robotics already offer incredible speed, strength, accuracy and precision to tasks today. And we can think of countless applications where these capabilities could be game-changing across all industries and aspects of daily life. Advanced robotics will develop new solutions that will enable real synergy in the human-machine relationship, evolving it to one of trust and true collaboration.

What new opportunities for growth are opened up by building a cognitive ecosystem?

By creating the cognitive technology infrastructure, we enable other businesses to take advantage of the connectivity and computing capacity, as well as the predictive analytics and immersive capability we offer. We also encourage and support innovation around the cognitive solutions that will accelerate the realization of our vision. As solutions and platforms are commercialized, jobs will be created in those new businesses, together with the service industry that will arise to support them. And with NEOM driving continuous innovation to stay at the forefront, the cycle will be sustained into the future. A cognitive ecosystem opens up opportunities for everyone within the real world and the virtual.

Do you expect NEOM's innovative blueprint for technology-enhanced living to be followed by other nations?

We're seeing a lot of interest from other countries but with legacy infrastructure and other constraints few have the ability to follow our blueprint. We are incredibly fortunate. That said, we offer a range of interoperable modules, including our cognitive platform, which other countries and cities can customize to build more connected, intelligent, immersive environments, with human-centric solutions. We also enable bolder projects that leapfrog legacy limitations to build cognitive cities from the ground up with a ready-to-use framework.

What is the timeline for the delivery of your tech and digital goals and objectives?

Though we are still in the early stages, this is a lifelong commitment and mission. Our goals and objectives will continue to evolve organically to meet NEOM's needs. By the end of 2021, we will have launched a number of products and solutions that are just the beginning of fuelling the Kingdom's economic diversification goals; in tandem with building the technological infrastructure and solutions for our cognitive world here.

What is the legacy you want to leave for future generations?

In everything we do, we have a view to future generations. And it's more than jobs and space travel. The cognitive world we build will be predictive, personalized, contextualized and immersive. This will spark a quantum leap forward in how we can apply technology to produce outcomes that are more inclusive, equitable and sustainable.

A cognitive experience is built on trust. How do we empower NEOM citizens to embrace this new way of living?

Trust needs to be earned, collected at the pace that the giver is comfortable with and never compromised. We enable citizens here to control their data privacy, deciding what personal data may be captured, used and stored – by what devices and platforms, for what purpose and in what context. As trust is built, we will earn more data. This can then deliver more personalized, predictive and autonomous services. As people experience all that NEOM can offer, we believe they will embrace this new way of living and make it their own, in their own unique way.
The
Changemakers
People with passion can change our world and create a better future. Let our two experts tell you how in this thought-provoking film.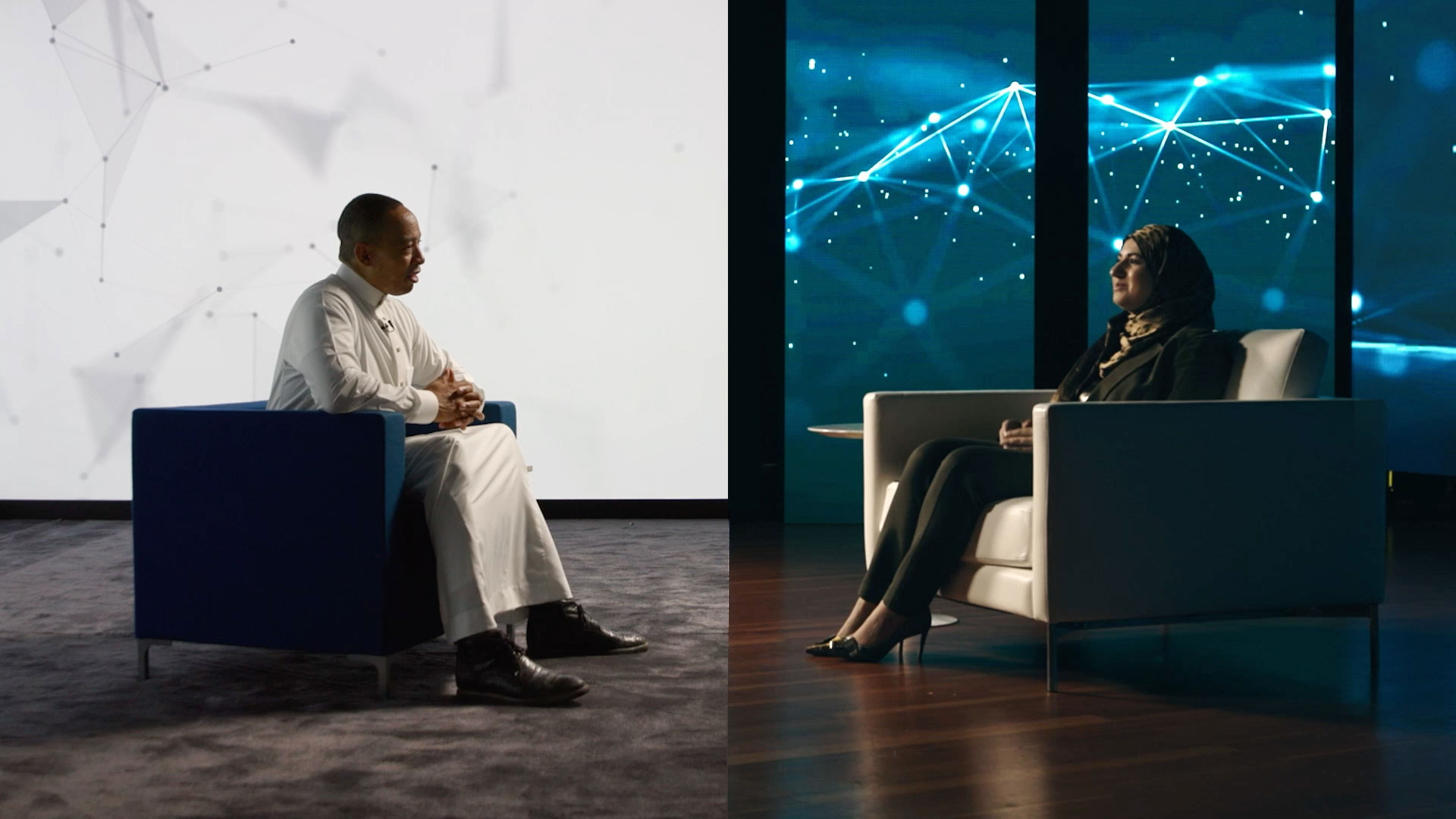 01

Develop NEOM's digital infrastructure through data and intelligence

Not only will NEOM build the foundations for hyperconnectivity, but it will also lay the groundwork for accessing, processing and analyzing data, creating a community where humans and machines interact seamlessly.

02

Foster disruptive solutions through cutting-edge innovations

By incentivizing the early deployment of robotics, human-machine interface and artificial intelligence, NEOM inhabitants and businesses will be the first to experience state-of-the-art technology across all sectors: from energy and water to mobility and manufacturing.

03

Become a playground for digital dreamers and innovators

As the old saying goes: If you build it, they will come. NEOM envisions a tech playground where great minds from around the globe lay the groundwork for an innovation-first culture that inspires future generations.

04

Build a state-of-the-art framework for data privacy, ownership and protection

By housing future-proof, quantum encryption technology, NEOM ensures that its population will not only thrive in the world's first cognitive city, but also that their information will be safe and protected in the process.
OUR COMPANIES:
Tonomus
Tonomus is the first subsidiary of NEOM, a region in Saudi Arabia building a future fueled by the power of cognitive technology. A cognitive world is built on trust, using more than 90% of consented data rather than the 1% used by today's smart cities. Hyper-connected cognitive cities will use that data to seamlessly interact with community members, interpreting and mapping future needs, and adding unprecedented value to humanity.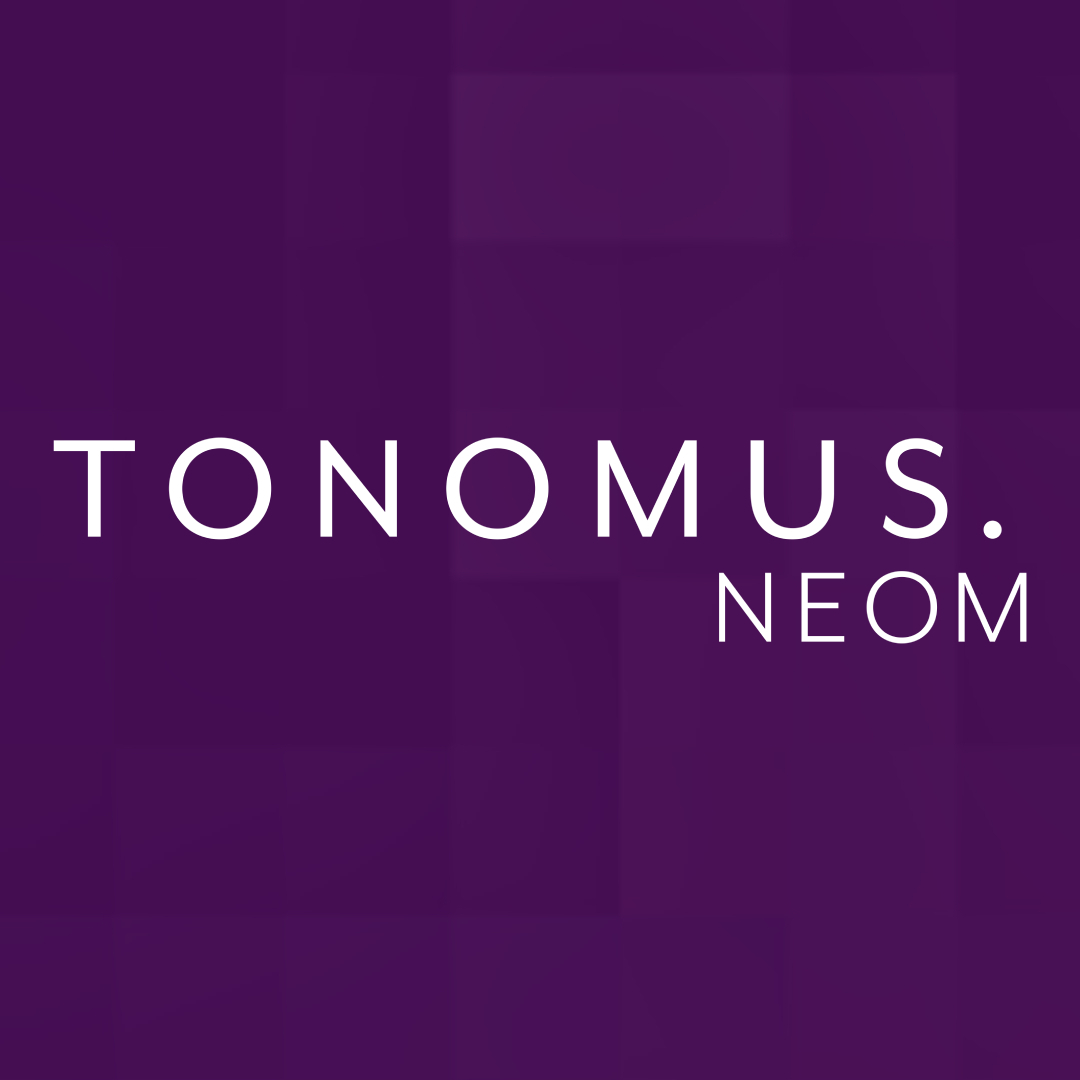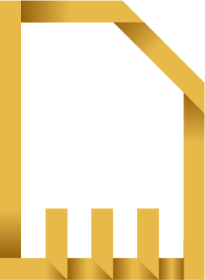 OUR PEOPLE
NEOM Technology and Digital is bringing together tech experts from around the globe to help develop the world's first hyper-connected cognitive cities.
Joseph Bradley

Head of Technology and Digital

Building on his deep knowledge of the IoT, AI, blockchain and robotics – Joseph Bradley is turning NEOM into cognitive cities. In 15 years at Cisco, he developed incubation businesses and data-driven consulting. He also previously held leadership positions at C3 Communications and AT&T.