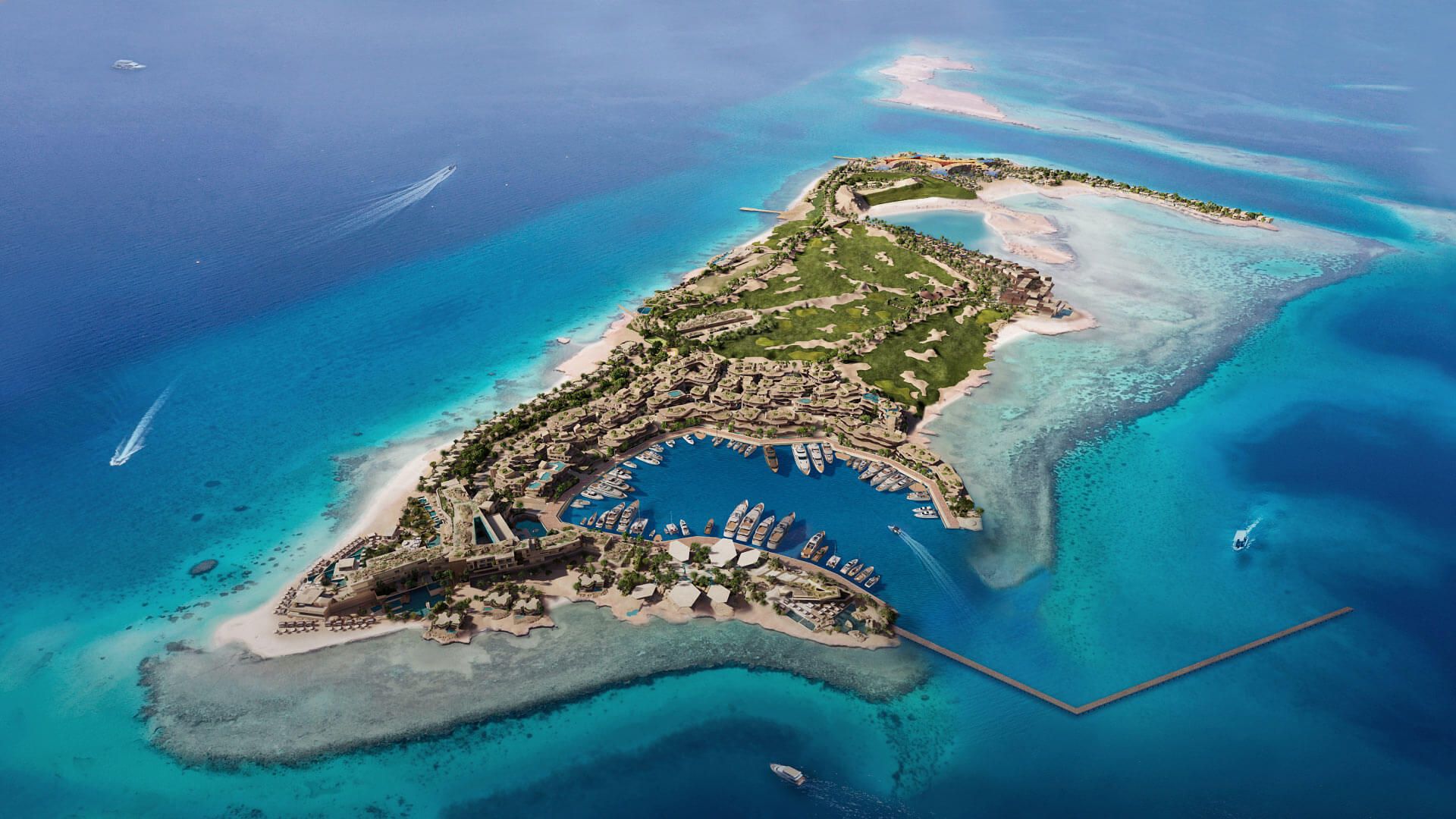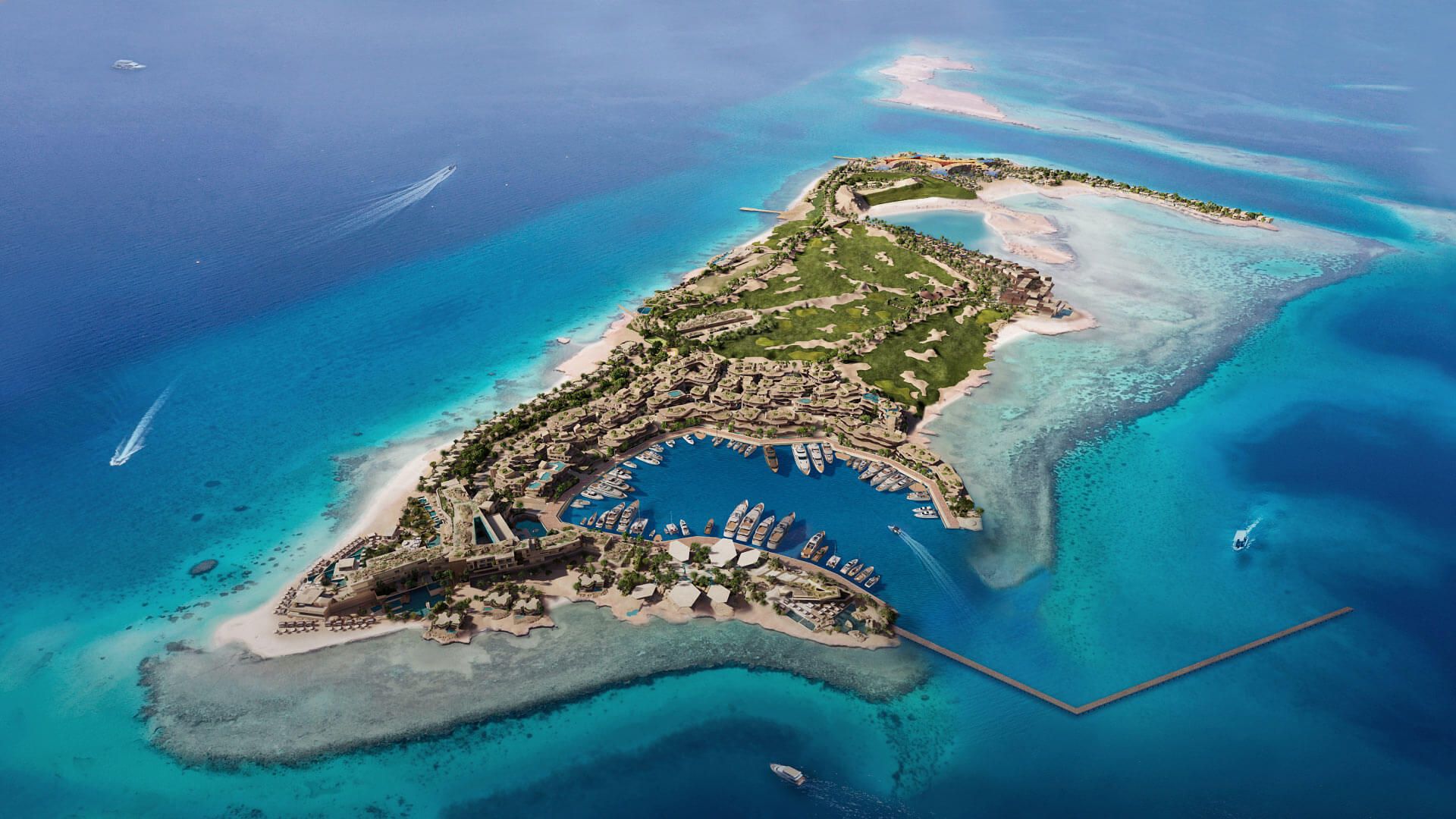 A luxury island destination in the Red Sea
Promising the finest experiences life has to offer, Sindalah will be the first physical showcase of NEOM – as our vision becomes a reality. An incomparable island destination, it will be an exclusive gateway to the stunning Red Sea. We will welcome the global yachting community, as well as visitors looking for exquisite luxury.

A place where enhanced nature meets responsible design, advanced technology and inspirational architecture. With unforgettable experiences above and below the water and great connectivity to the nearby Mediterranean, in addition to spectacular golfing, Sindalah will provide year-round delights thanks to its perfect climate. 

Whether you are looking for vibrancy, a buzzing atmosphere or pure adrenaline the diverse offerings on the island will cater for you. Our goal is to take high-end tourism to new levels. The resort will include a beach club, yacht club, spa and wellness centre plus 51 luxury retail outlets – in addition to luxury hotels and a large marina. Expect only the best in this new year-round destination, where the weather is always enjoyable – meaning your enjoyment will no longer be dependent on the seasons.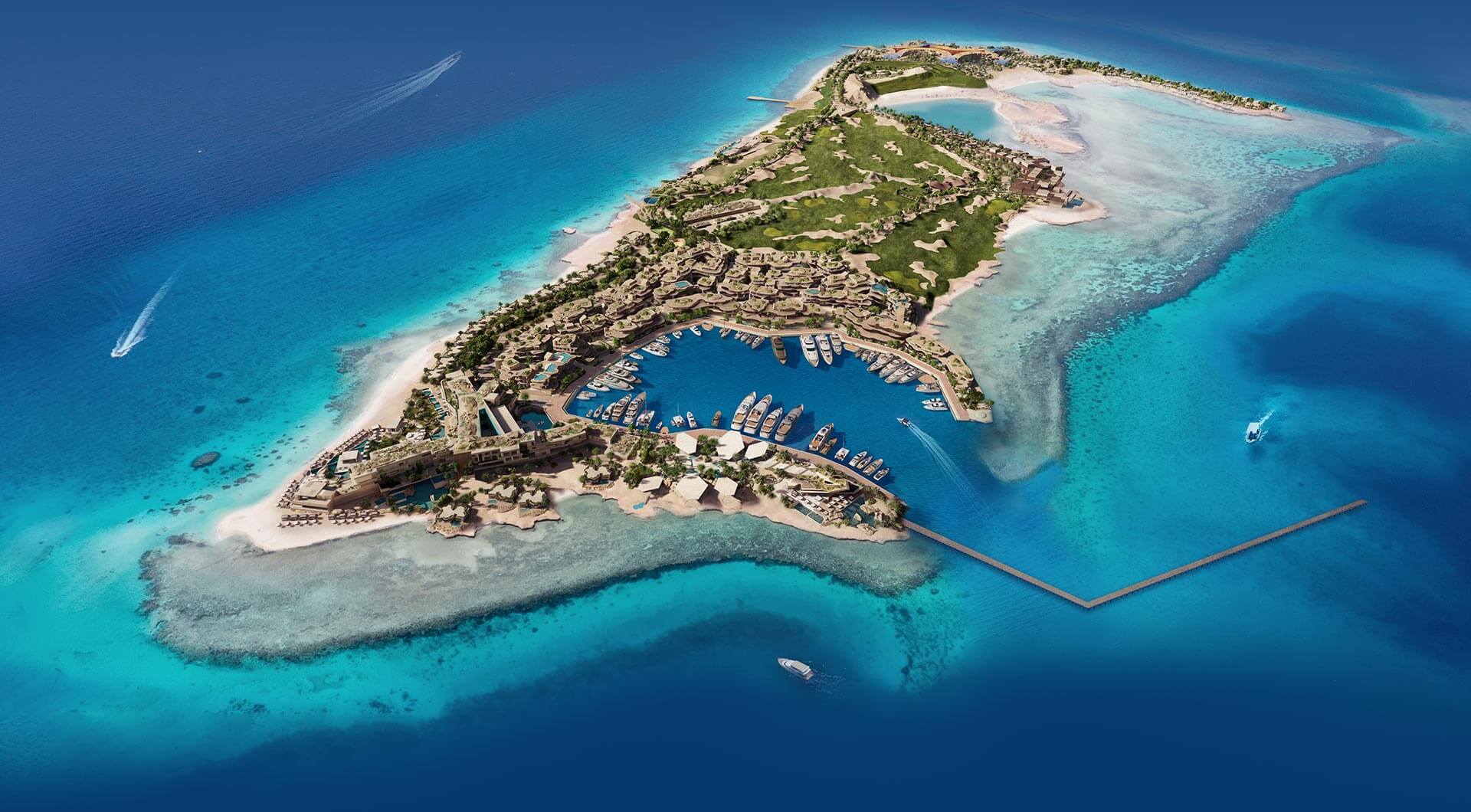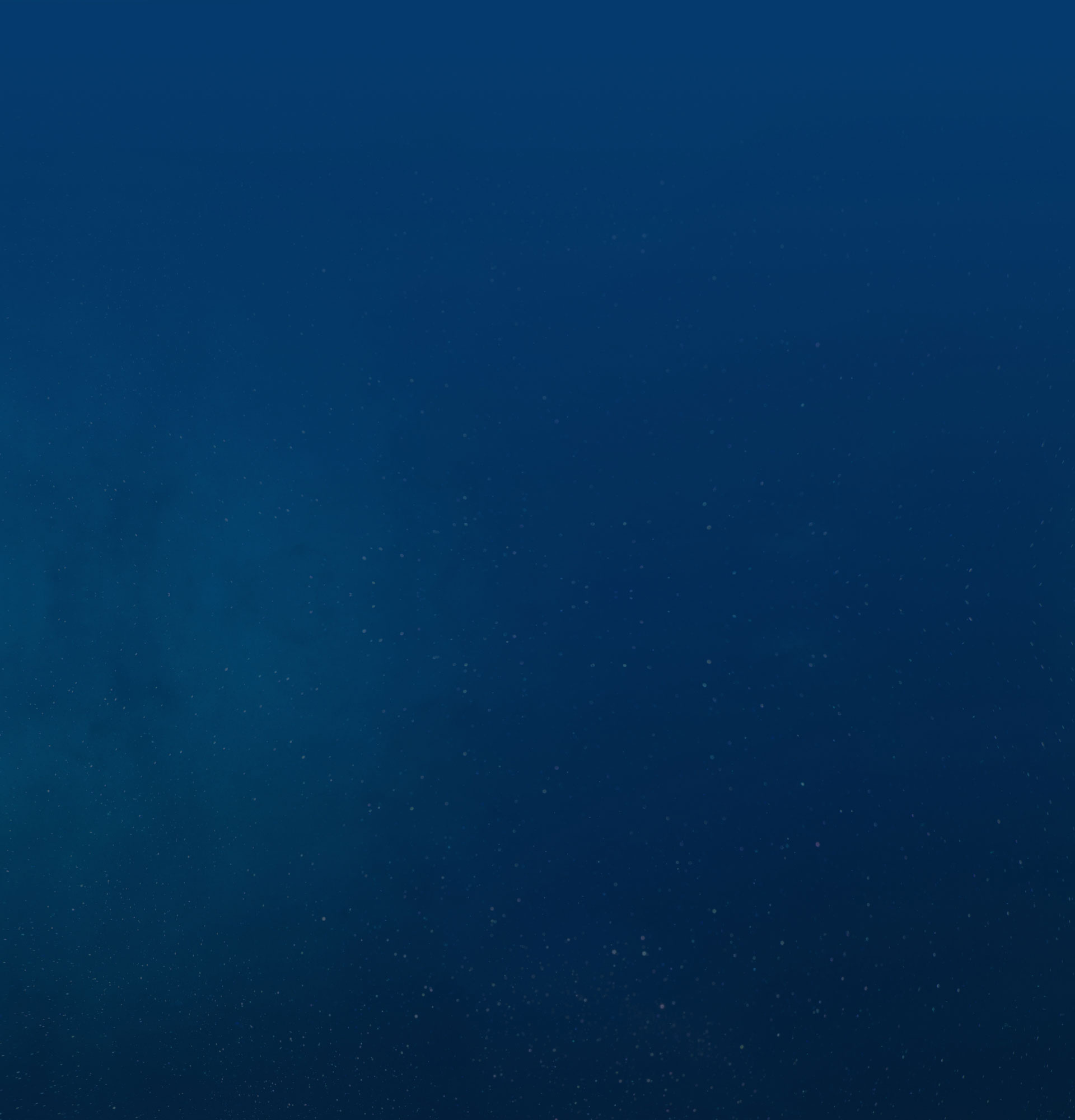 THE ISLAND

ENHANCING NATURE

A special getaway filled with unforgettable sights, sounds and moments. A location powered by the world's latest tech and complemented by exhilarating natural beauty.

THE COMMUNITY

YACHTING HUB

An unmatched destination for boat owners and yachting enthusiasts, Sindalah's 86-berth marina and 75 offshore buoys will become a new spot for the world's most spectacular vessels; ideally-located in the Red Sea.

THE HABITAT

IMMERSE YOURSELF

With the Red Sea around Sindalah being home to more than 600 native species, adventurers can discover the rich marine life and biodiversity. All as we follow NEOM's strict sustainability and responsible design practices.
SET SAIL FOR SINDALAH
WORLD-CLASS LUXURY

Home to three breathtaking hotels, offering 413 rooms – including 88 villas – as well as 333 serviced apartments, Sindalah will combine world-class hospitality, fine dining and curated events in one perfect destination. An enchanting island pulsing from day through to night, set against inspirational views.

GLOBAL GATEWAY

Sindalah's Red Sea location makes it a perfect hub for the international yachting community. The close proximity to Europe and the Mediterranean means easy access to our stunning 86-berth marina and the 75 additional offshore buoys for superyachts.

FIRST-CLASS EXPERIENCES

Sindalah is a 840,000m2 playground for the world's luxury travelers. With sophisticated cultural events, adrenaline-fuled sporting spectacles and glamorous social happenings, our exquisite island will always deliver something unique.

GAME-CHANGING DESIGN

A tech-driven destination where laidback island chic meets new-age luxury, Sindalah will be a responsibly designed haven built with great care for the environment. A vision brought to you by world-leading architects Luca Dini, positioned at the forefront of modern aesthetics.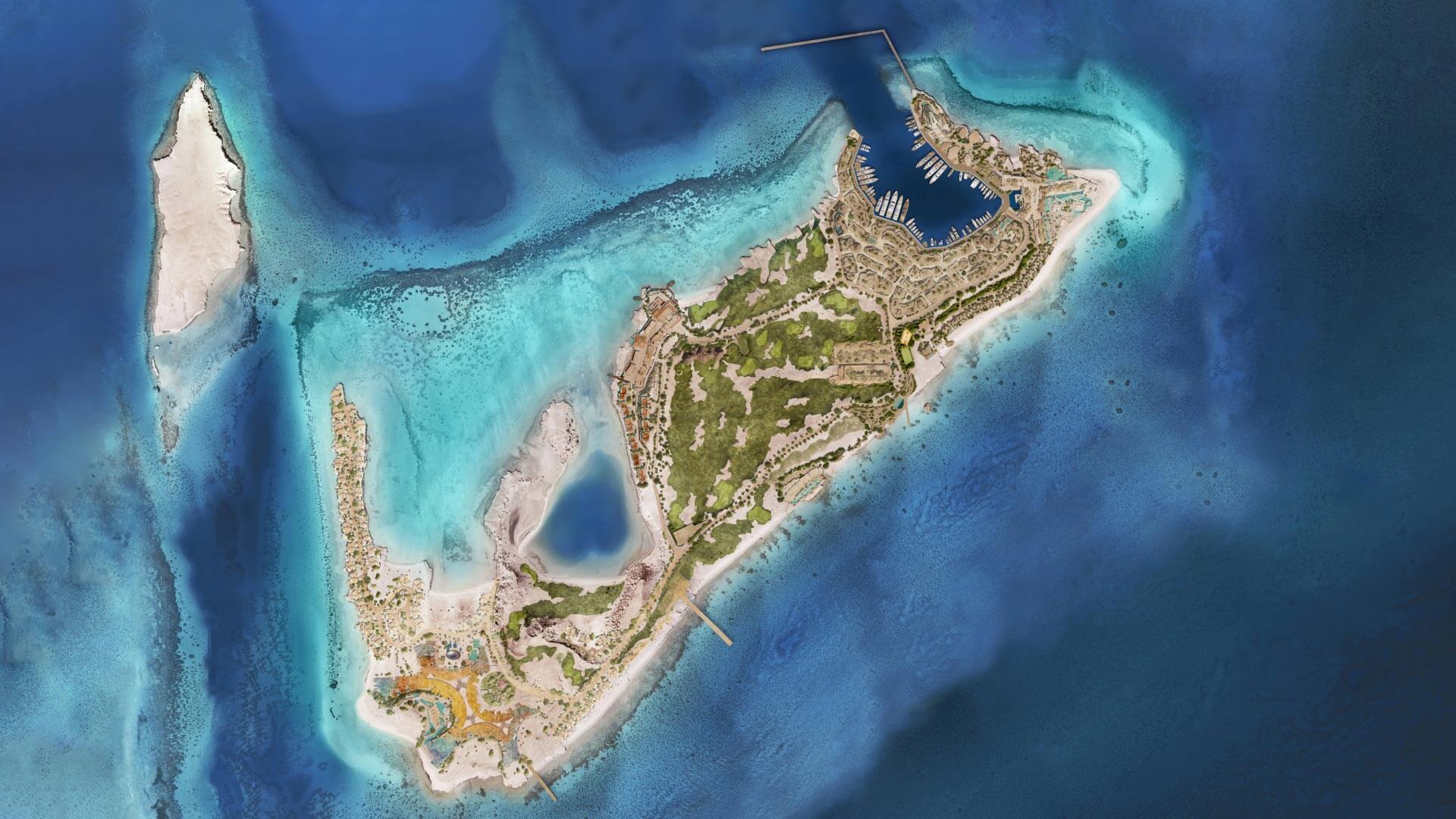 THIS IS SINDALAH
ISLAND LIFE REIMAGINED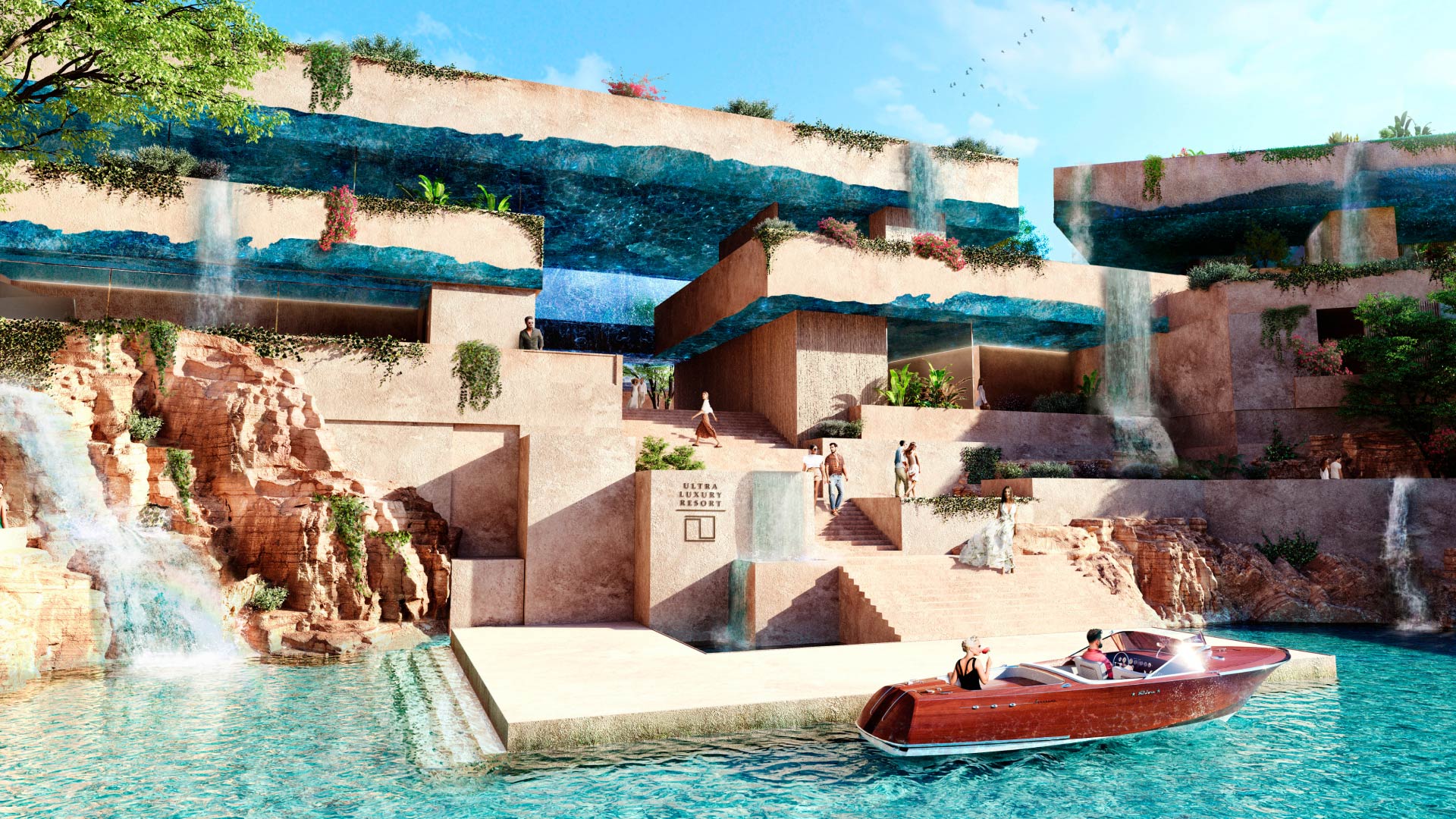 BROUGHT TO YOU BY NEOM
ONE INCOMPARABLE VISION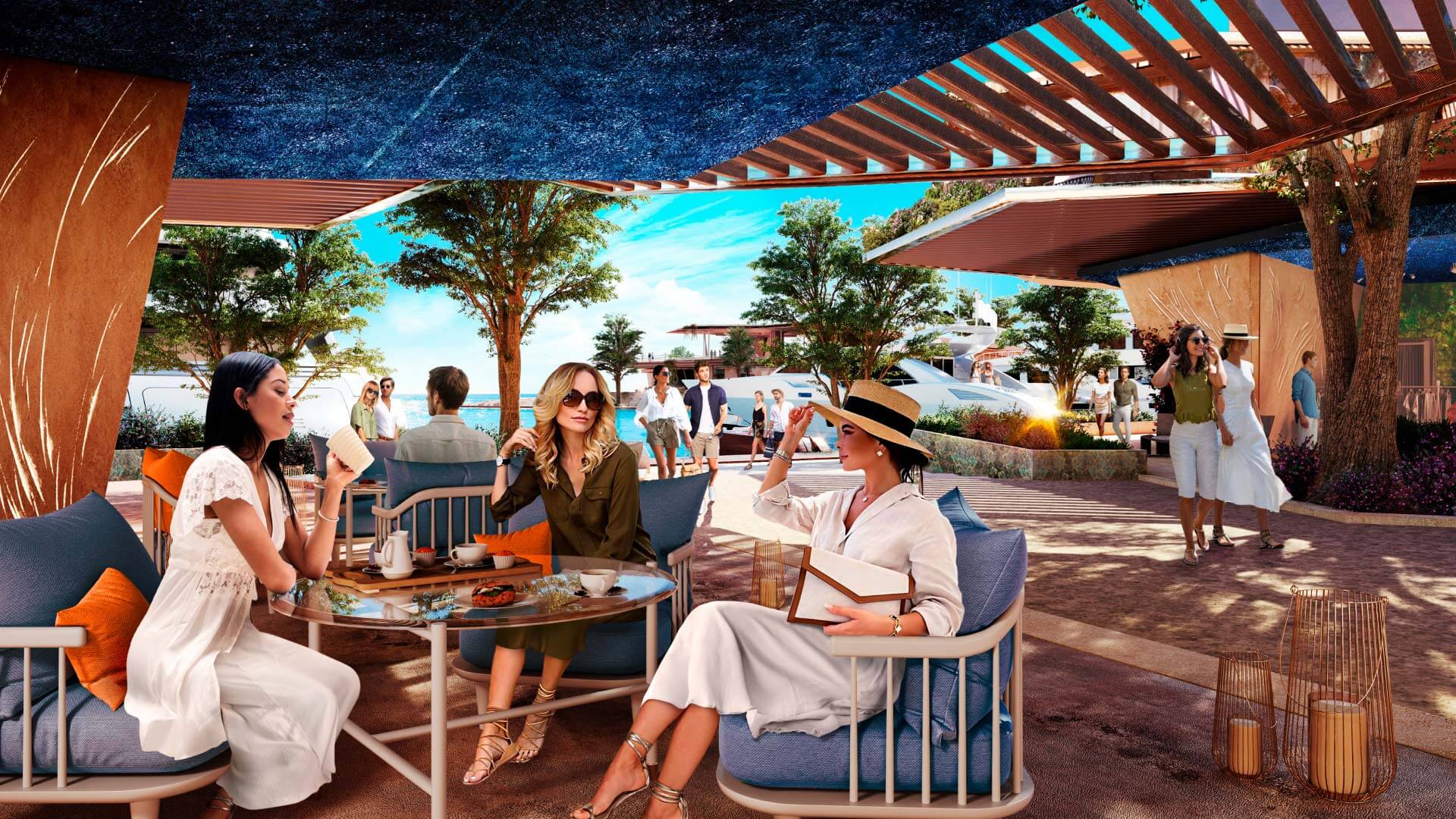 AN INTERNATIONAL HUB
FOR THE YACHTING COMMUNITY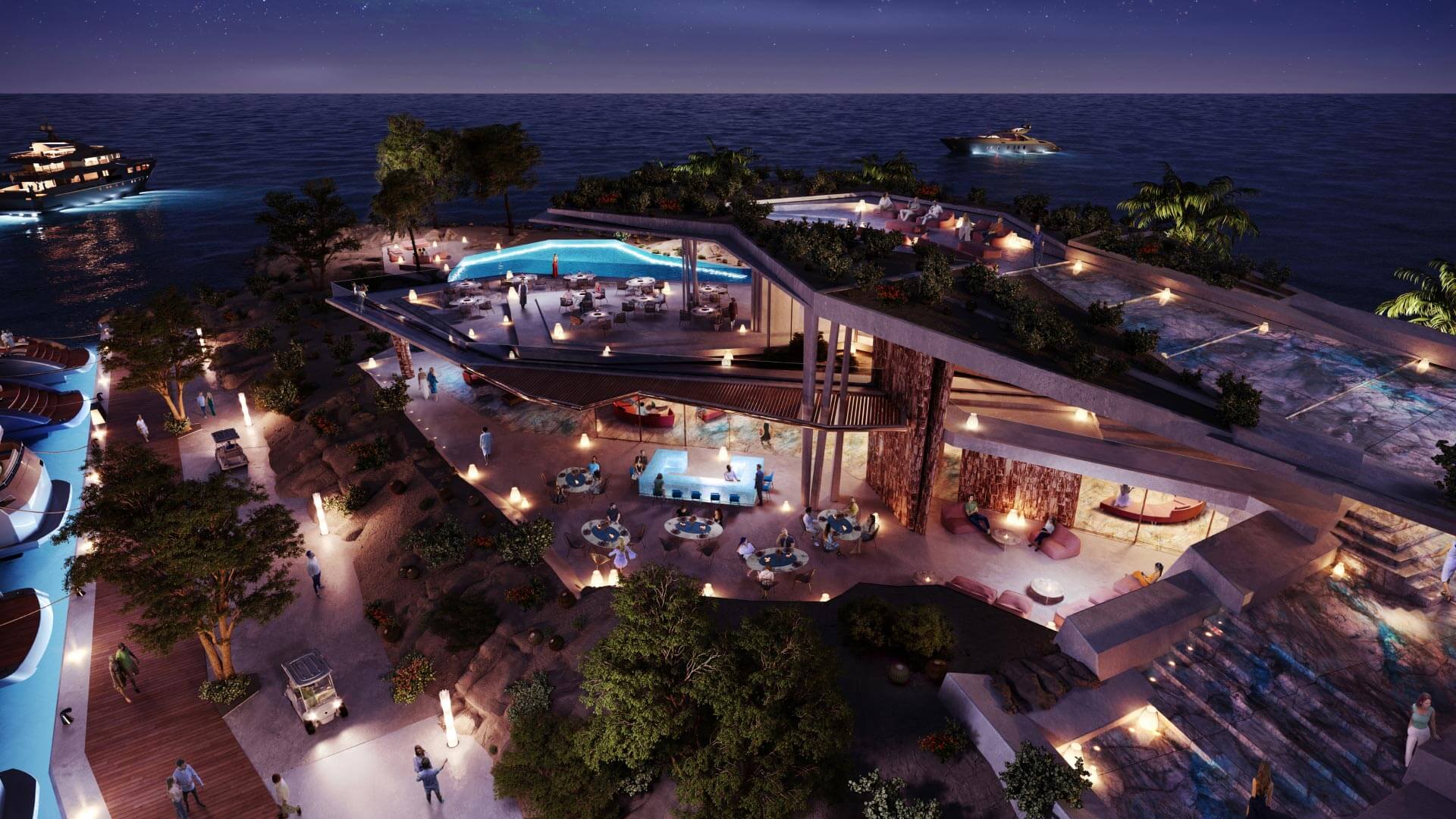 POWERED BY PROGRESS
CUTTING-EDGE SOLAR TECH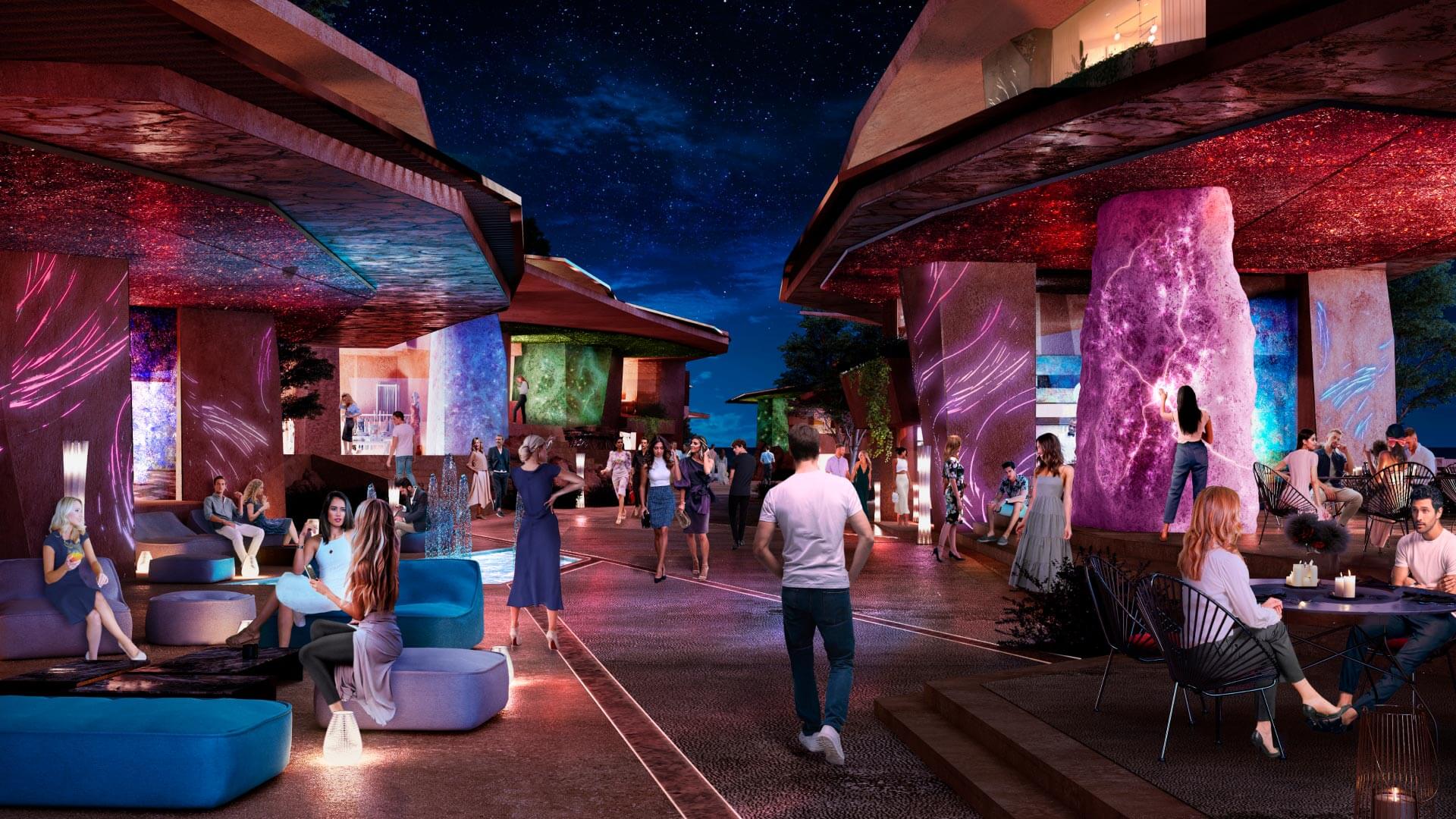 A VIBRANT ESCAPE
HOSTING YEAR-ROUND EXPERIENCES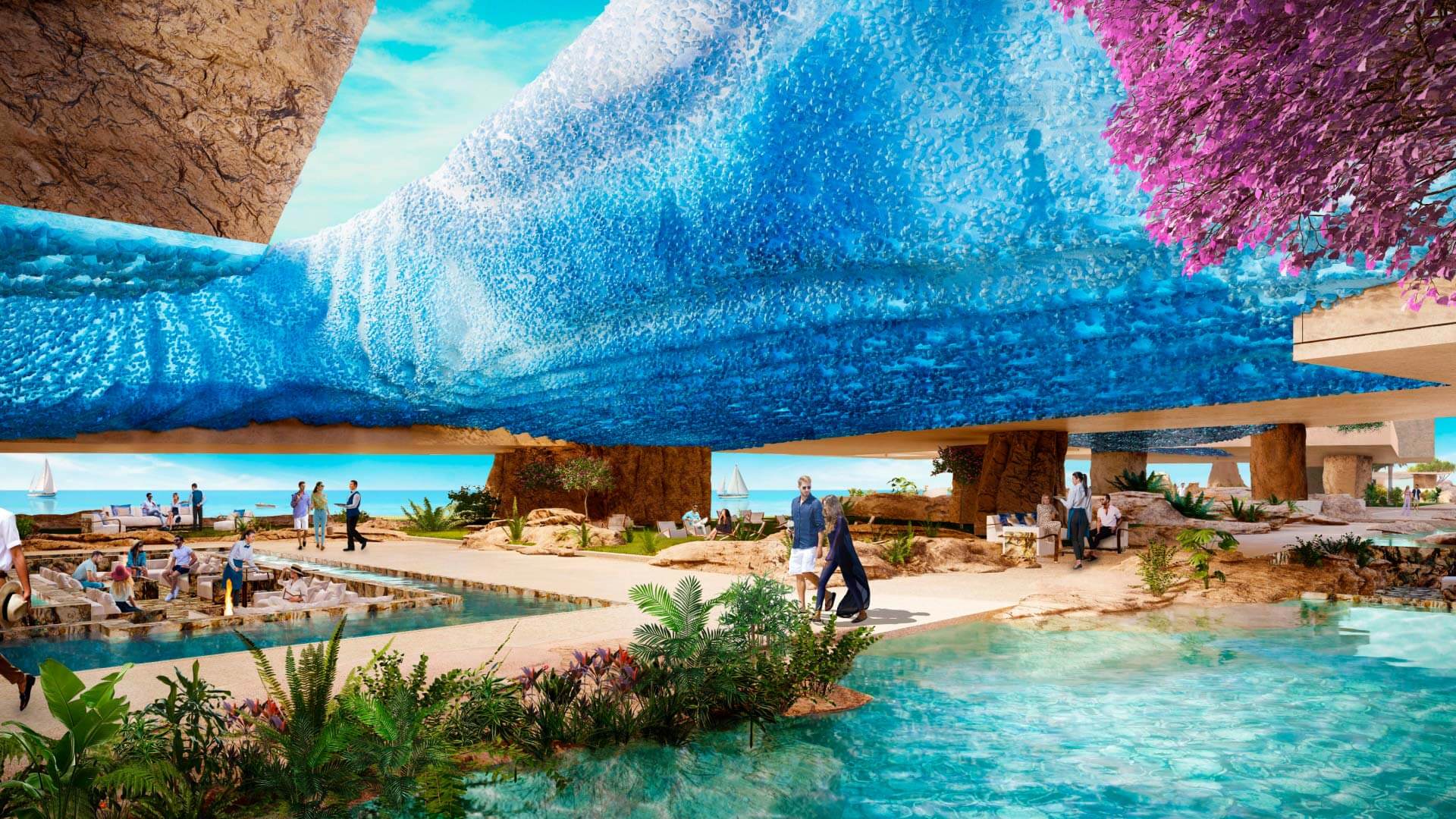 GROUNDBREAKING DESIGN
AN ARCHITECTURAL MARVEL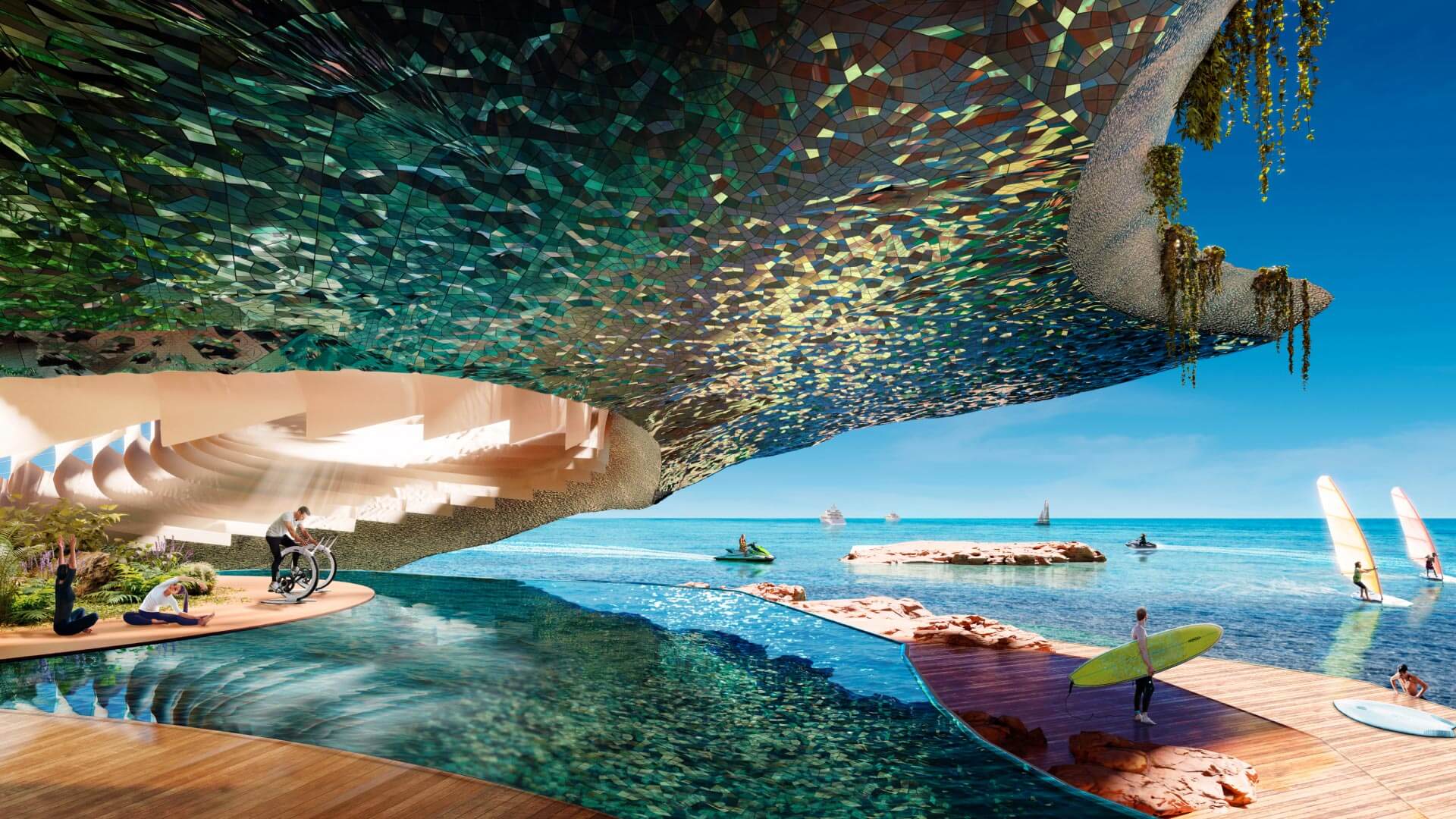 RESPONSIBLY CREATED
IN HARMONY WITH THE SEA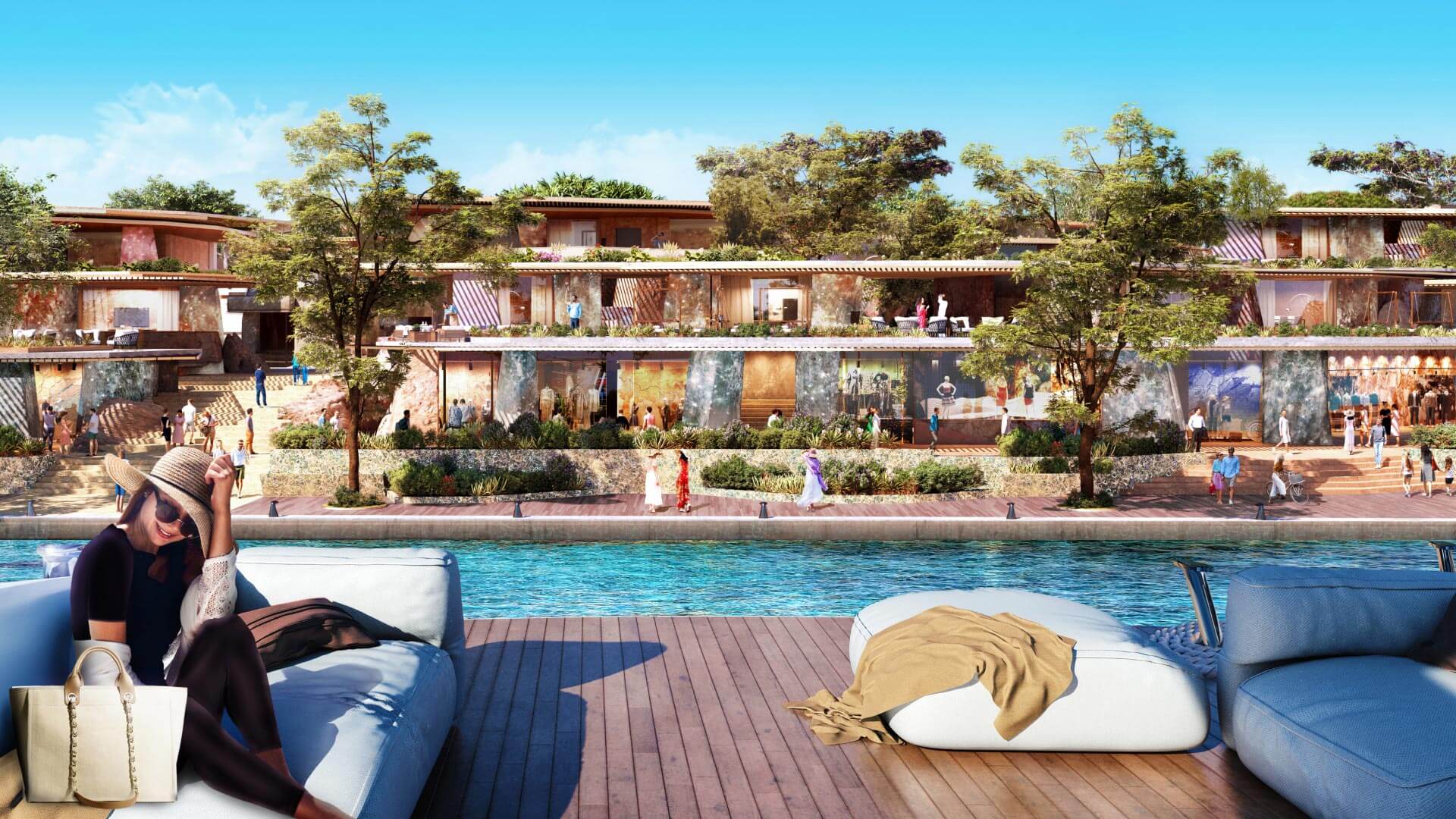 THE RED SEA AWAITS
A GLAMOROUS NEW GATEWAY
Antoni Vives

Chief Urban Planning Officer

01

Could you map out where Sindalah sits in the grand vision for NEOM and how integral it is to the success of the project?

02

What are the world firsts that your team is working on, given that Sindalah is aiming to redefine the luxury travel experience and create a new gateway to the Red Sea?

03

What will the connectivity to other parts of NEOM and Saudi Arabia look like – besides the amazing island, what other experiences and locations will visitors be able to enjoy?

04

Can you talk a bit about the nature conservation approach you will adopt?

05

People will ask how is it possible to build a new destination from scratch in such a short period of time – that is a huge challenge isn't it, as you race against the clock to launch in early 2024, while also maintaining responsible development standards?

06

What is the legacy you want to leave for future generations with Sindalah?

07

What is the timeline for the delivery of your goals and objectives on Sindalah?

08

The architect is Luca Dini. Perhaps you could tell us more about their vision and how it's been working with them?

09

How will the approach to the public realm be different from other islands around the world?

10

Sindalah is in the untouched pristine waters of the Red Sea. What challenges does that present when it comes to design and construction?

11

The world received news of Sindalah in a hugely positive way, but there is a small percentage of naysayers. What would you say to those who have yet to be convinced?

12

Sindalah will be the first island destination to go online in NEOM, but others will follow shortly after. Do you expect NEOM to become a destination for island hopping, as time goes on?

13

Saudi Arabia is now one of the fastest growing economies in the world, with a young population and a visionary leader looking to position NEOM at the forefront of growth. How exciting is it to be a part of this new future?

14

Could you tell us a bit more about your own profile and career – and why you decided to join NEOM?

15

How is life at NEOM for you on a daily basis?

Chris Newman

Hotel Development Executive Director

01

The combination of luxury, yachting and nature discovery on Sindalah is compelling. Why has nobody ever done this before?

02

Could you talk a bit about the fine dining and F&B offering on the island?

03

In terms of the landmark assets planned for the island, could you perhaps tell us a bit more about those – the golf course, the yacht club, the hotels and so on?

04

How will this change the game for the world of tourism – locally, nationally, and globally?

05

What sort of events program will we see on Sindalah – will there be festivals, sporting events and cultural happenings?

06

What sort of demographic and boats are you expecting to visit the island in terms of nationalities, socio-economic status, vessel size and so on – how exclusive and high-end are we talking?

07

Would it be fair to say that Sindalah will have the best quality of island experience on the planet?

08

And there will be 3,500 staff working on the island too right, that's a big boost for the economy in the region isn't it?

09

Do you expect Sindalah to become a new community for the global yachting crowd?

10

Saudi Arabia is now one of the fastest growing economies in the world, with a young population and a visionary leader looking to position NEOM at the forefront of growth. How exciting is it to be a part of this new future?

11

Could you tell us a bit more about your own profile and career – and why you decided to join NEOM?

12

How is life at NEOM for you on a daily basis?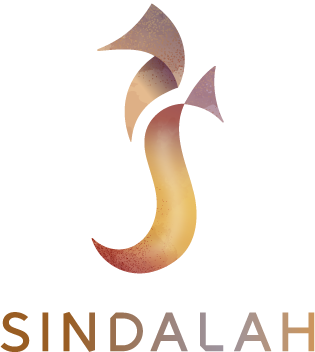 Our People
Sindalah is bringing together world-leading experts to help build a more sustainable future, preserving this limited natural resource through groundbreaking technology.
Antoni Vives

Chief Urban Planning Officer

Working at the intersection of strategy, planning and design since 2018, Antoni Vives has led the urban planning of NEOM. Former Deputy Mayor of Barcelona, he is a published author and lecturer, and worked as a global consultant shaping the smart transformation of cities around the world.

Aayush Killa

Activation, Urban Development – Integrations Executive Director

Aayush Killa has worked at the intersection between city and real estate development for more than 15 years. He is passionate about building businesses from scratch and is currently leading the development of all the islands of NEOM.

Raviraj Bhedase

Controls Director

With more than 20 years of development management experience across multi-billion dollar projects in the Middle East, Raviraj Bhedase is a passionate real estate strategist. He will drive Sindalah's development, ensuring it becomes a vibrant destination of exquisite experiences.

Chris White

Operations Director

With more than 30 years of experience in developing and operating luxurious five-star properties and mixed-use resorts, Chris White's specialisms include project planning and project management. He has successfully managed teams of up to 400 people in the UK, Turkey, Egypt, the UAE and Jordan.

Caroline Rowe

Head of Marketing and Sales

With over 20 years of experience in her field, Caroline Rowe is an award-winning marketing and erstwhile communications consultant – and an expert on travel, tourism, hospitality, luxury and real estate. She previously worked for APCO, The First Group and QUO.
VISIT SINDALAH
Uncharted waters await at Sindalah, a spectacular gateway for the world's yachting community and the first region of NEOM that will be brought to life.
With our luxury island now on the near horizon, NEOM would be delighted to keep you up-to-date with our journey – and to welcome you once we open.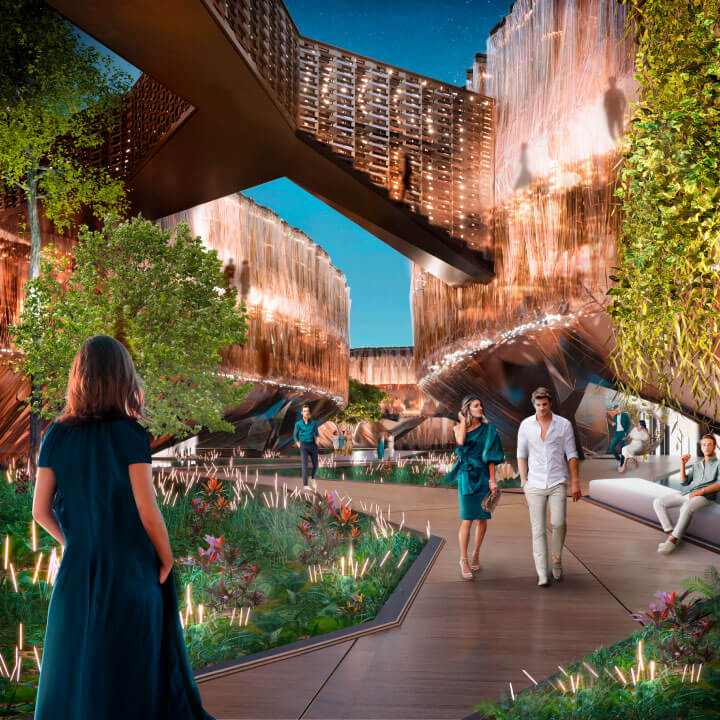 NEOM is the world's most ambitious tourism project. Built on a most ancient land, enhanced by world-leading design, immersive digital experiences and seamless travel.

It will challenge and shape the possibilities of global travel in the years to come. Nurturing the raw, untouched landscapes, luxury Sindalah island, majestic Trojena peaks and spectacular coastal waters – this will be a new model for sustainable tourism. From the revolutionary urban design of one of our flagship projects THE LINE – with no pollution and no traffic – to the regenerated and rewilded natural wilderness. It will be a destination like no other, enthralling and enticing the world's travellers.
Stay informed about Sindalah