A unique year-round mountain destination in NEOM
Trojena will be an iconic, world-class destination, blending natural and developed landscapes – and offering unique human-centric experiences for residents and visitors alike. The destination will house six distinctive development districts centered around tailored experiences that blend real with virtual architectural and engineering innovations. All to create a destination like no other on earth. 
WELLNESS SEASON
SEP-NOV

Wellness summit
Alternative medicine
Discovery week
Yoga retreat
Artist residency
Entertainment residency

WINTER SEASON
DEC-MAR

Skiing
Snowboarding
Winter fashion week
Ice skating
Music festival
Film festival

ADVENTURE SEASON
MAR-MAY

High-altitude training
Adventure triathlon
Yoga retreat
Mountain biking
Paragliding
Climbing

LAKE SEASON
MAY-SEP

Music festival
Food festival
Art fair
Cultural week
Light show
Yoga retreat

Trojena is part of NEOM's regional plan, located 50km from the Gulf of Aqaba coast in the heart of our nature region – with elevations ranging from 1,500m to 2,600m and covering an area of nearly 60 square kilometers.
Capitalizing on the different climate in the area, where winter temperatures drop below zero celsius and year-round temperatures are generally 10 degrees cooler than the rest of the region – with its clear fresh air and stunning views, Trojena will not only be a mesmerizing place to visit, but also a magical place to live and work.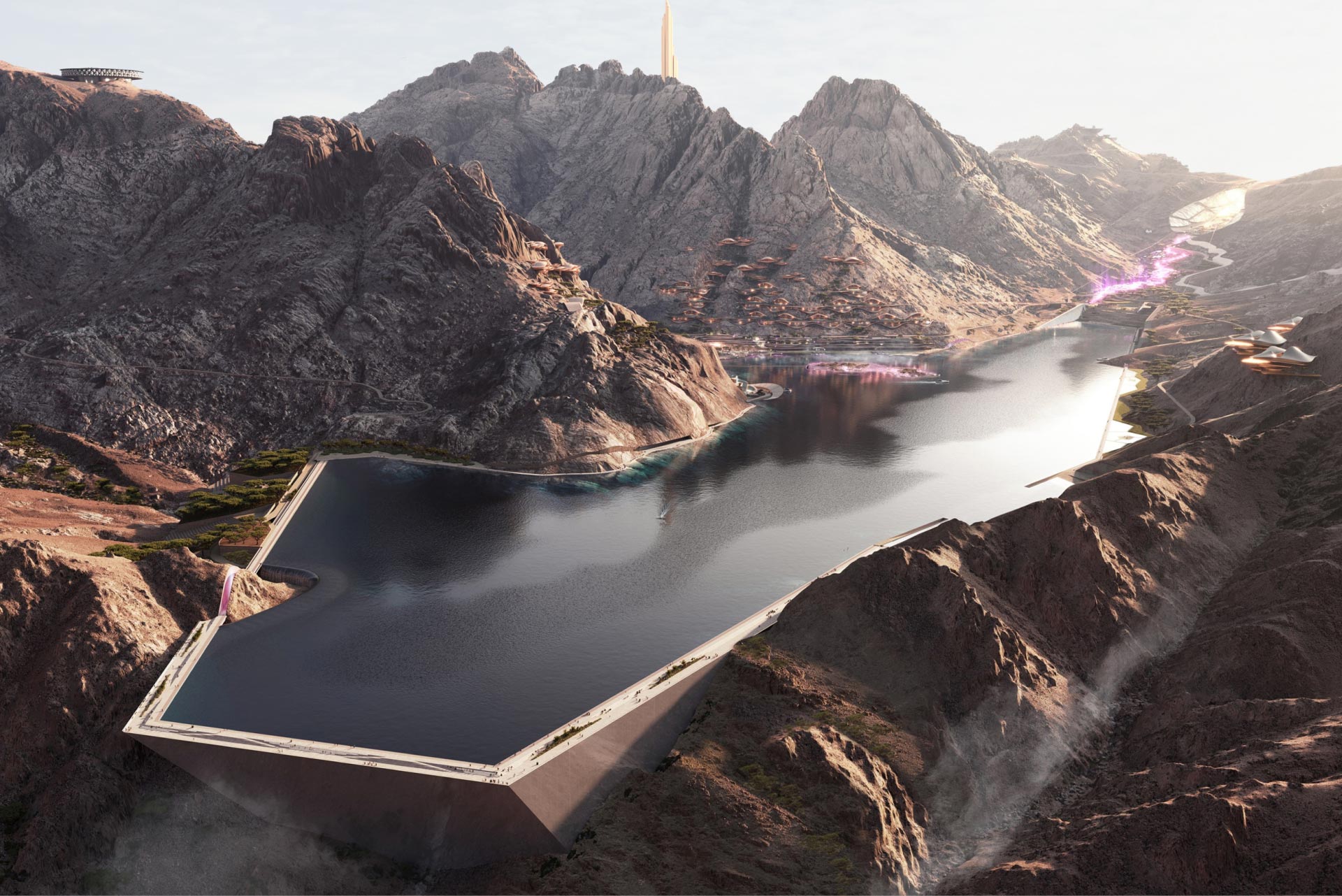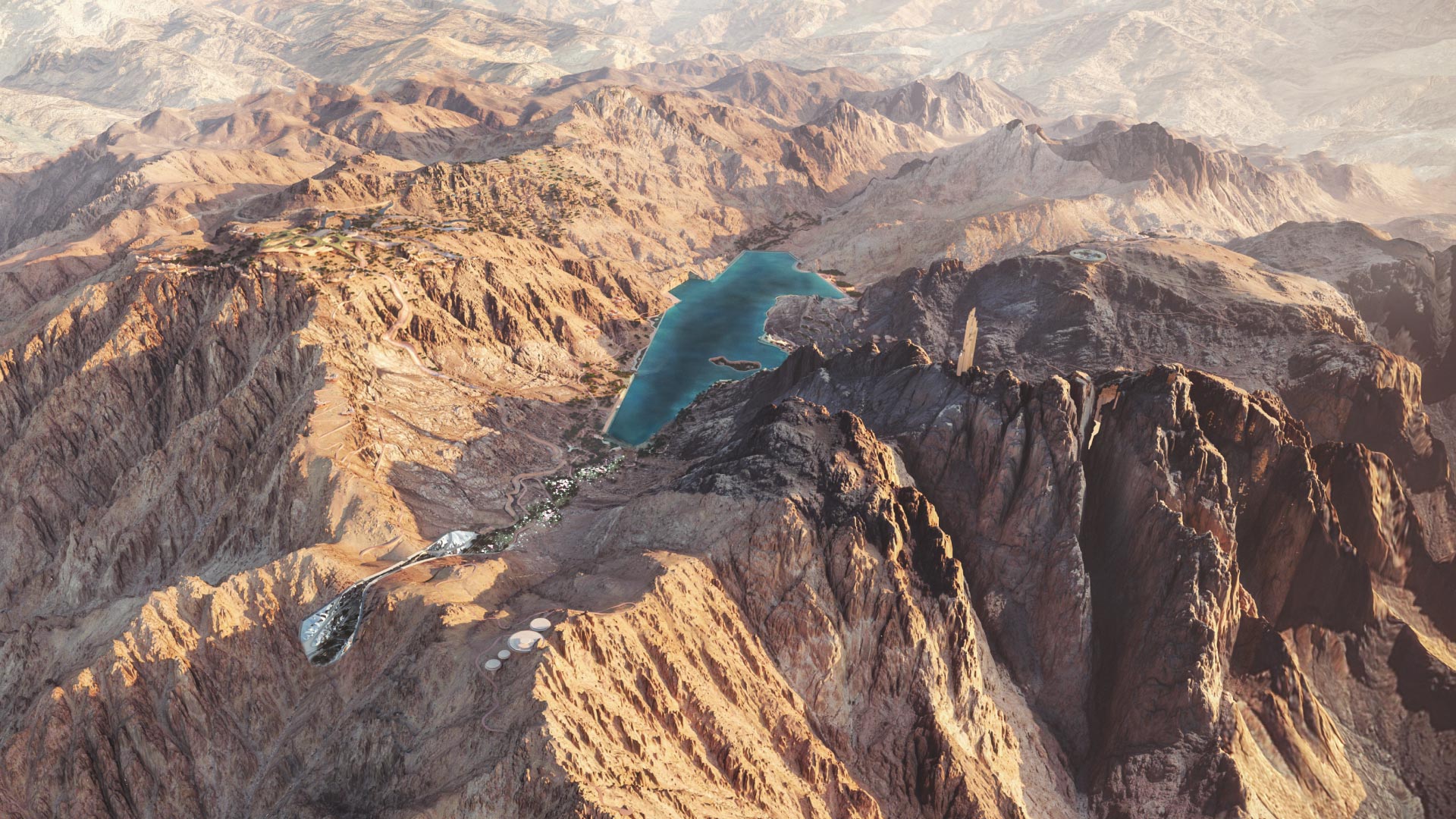 The Ultra-luxury mansions
Use gestures to explore the map OF NEOM
The project
Trojena will offer year-round outdoor skiing and adventure sports to be completed in 2026, an unrivalled experience and a global landmark for the Kingdom of Saudi Arabia. Highlights include a stunning man-made freshwater lake and 'The Vault'. It is a folded village fusing technology, entertainment and hospitality – as the main gateway into Trojena.
On completion, the development will also contain a broad range of homes. Including apartments, chalets and mansions plus hotels ranging from the ultra-luxury and experiential to wellness and family resorts. In addition, there will be a wide range of retail, leisure and dining options. Activities including year-round skiing, water sports, hiking and mountain biking will sit side by side with an interactive nature reserve.
Trojena will become one of the most dazzling destinations in NEOM and across the world. Infused with the ethos of NEOM with its bold ambition, built around technology and innovation. It will follow the principles of sustainability, state-of-the-art technology and astonishing design. It will provide extraordinary opportunities for residents and visitors looking for luxury, adventure, entertainment, livability and escape from the everyday.
"Trojena will redefine mountain tourism for the world by creating a place based on the principles of ecotourism, highlighting our efforts to preserve nature and enhance the community's quality of life, which is aligned with the goals of the Kingdom's Vision 2030. It also confirms our commitment to be part of the global effort to protect the environment. Trojena will be an important addition to tourism in the region, a unique example of how Saudi Arabia is creating destinations based on its geographical and environmental diversity. This forward-looking vision will ensure that mountain tourism will be another revenue stream to support the Kingdom's economic diversification while still preserving its natural resources for future generations."

His Royal Highness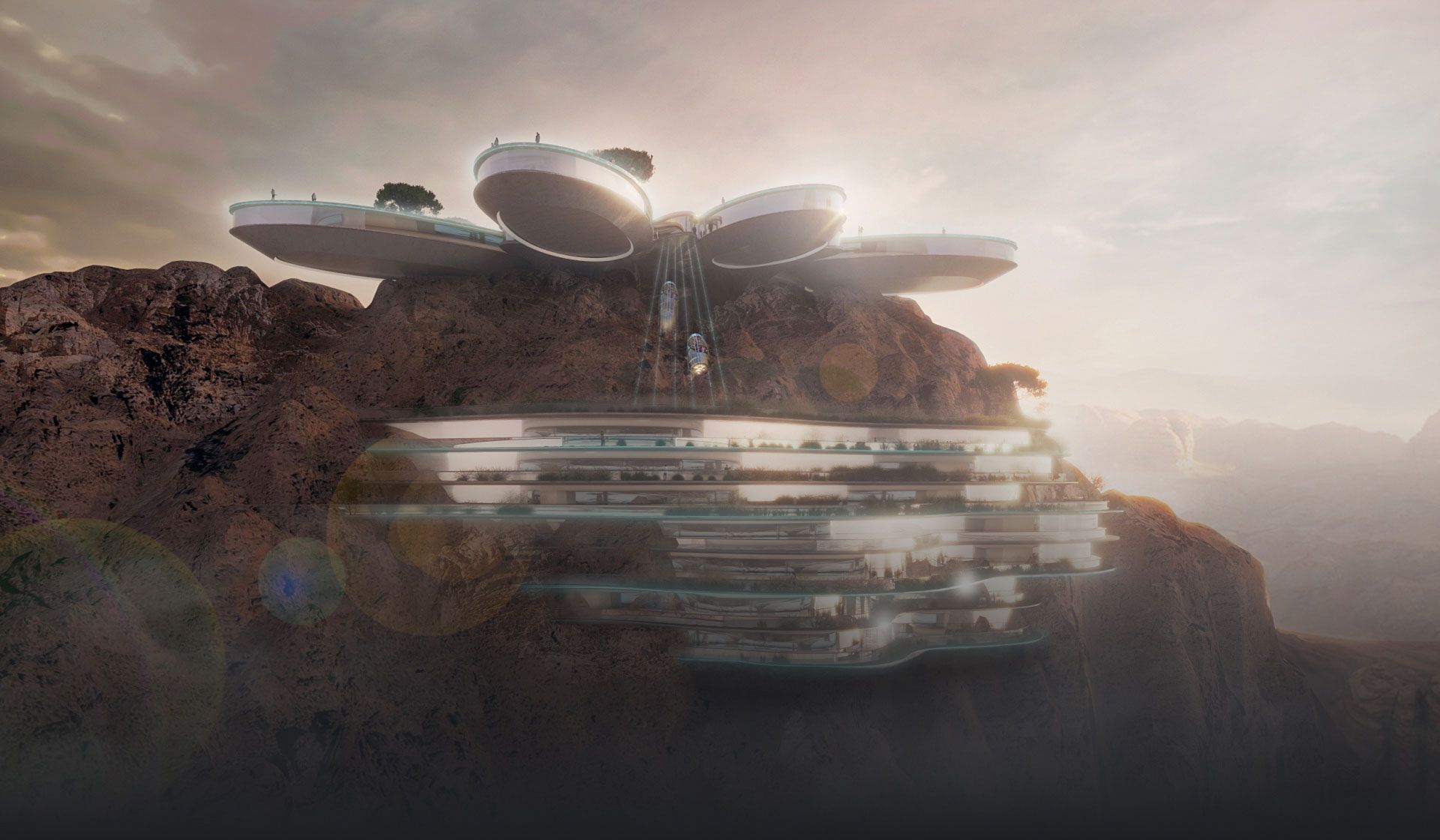 Setting New Global Standards in
ARCHITECTURAL EXCELLENCE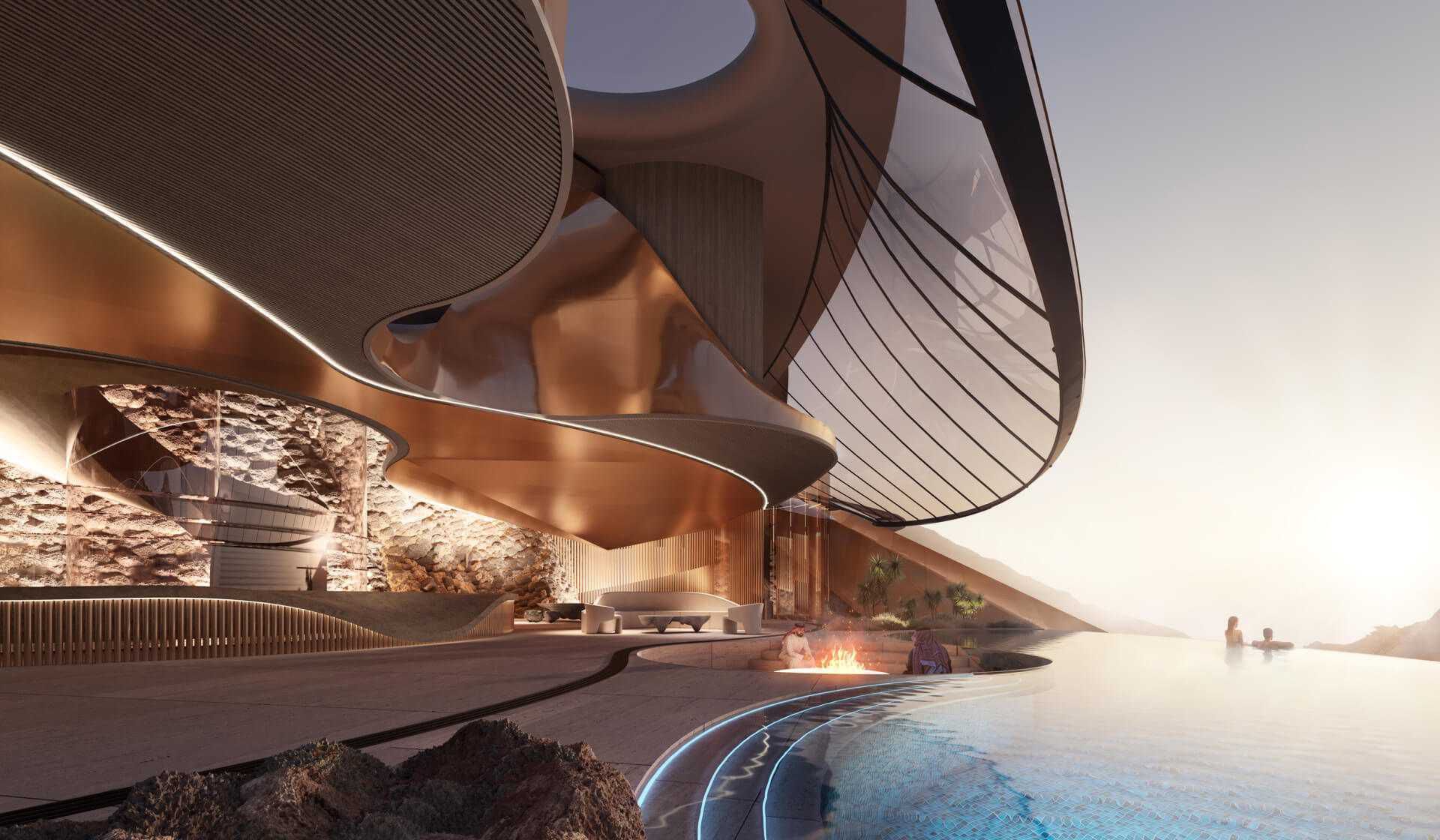 Setting New Global Standards in
REGENERATIVE
WELLNESS PROGRAMS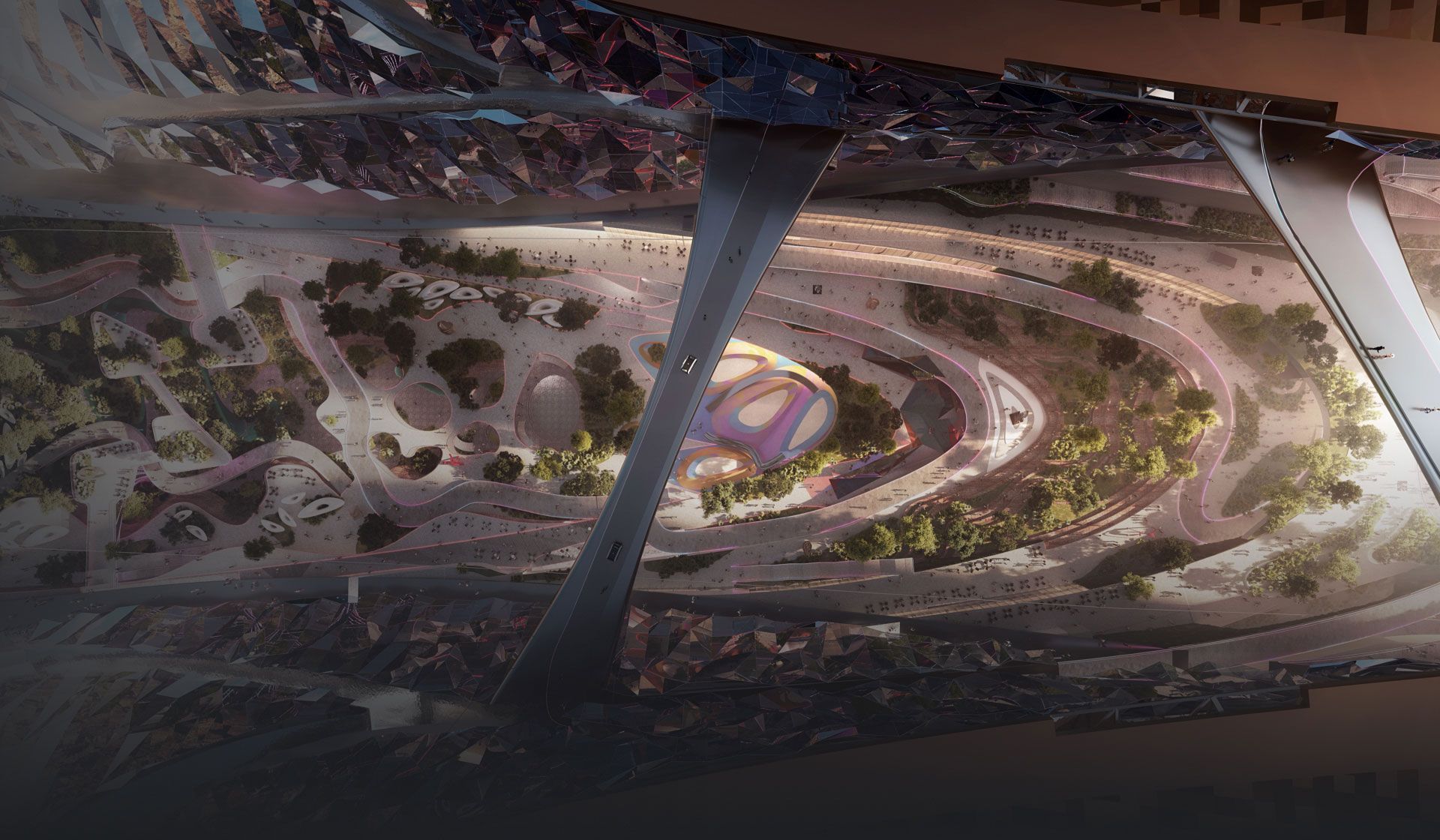 Setting New Global Standards in
TRANSFORMATIVE EXPERIENCES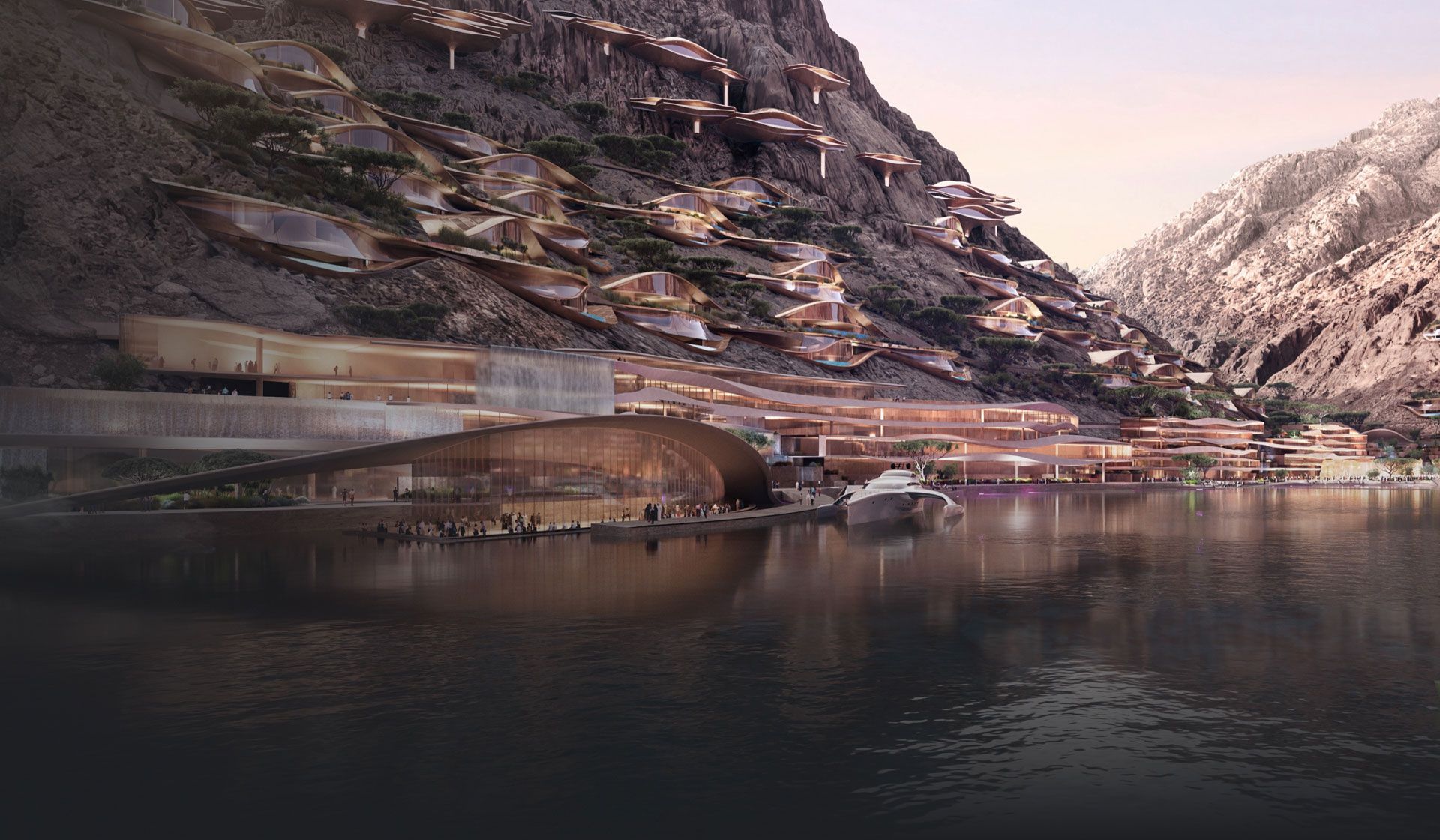 Setting New Global Standards in
PREMIUM
LUXURY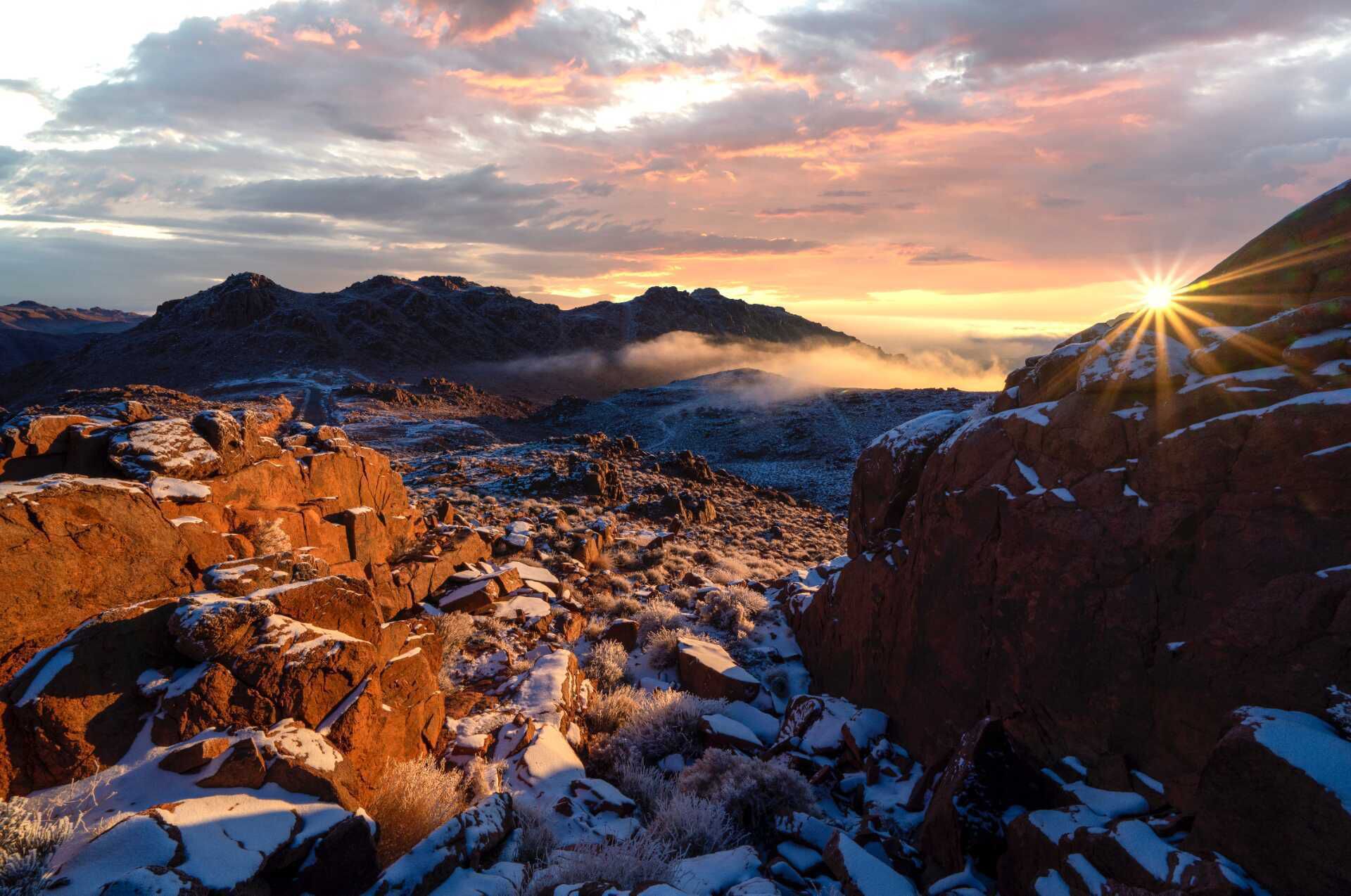 Setting New Global Standards in
PROTECTED
HERITAGE SITES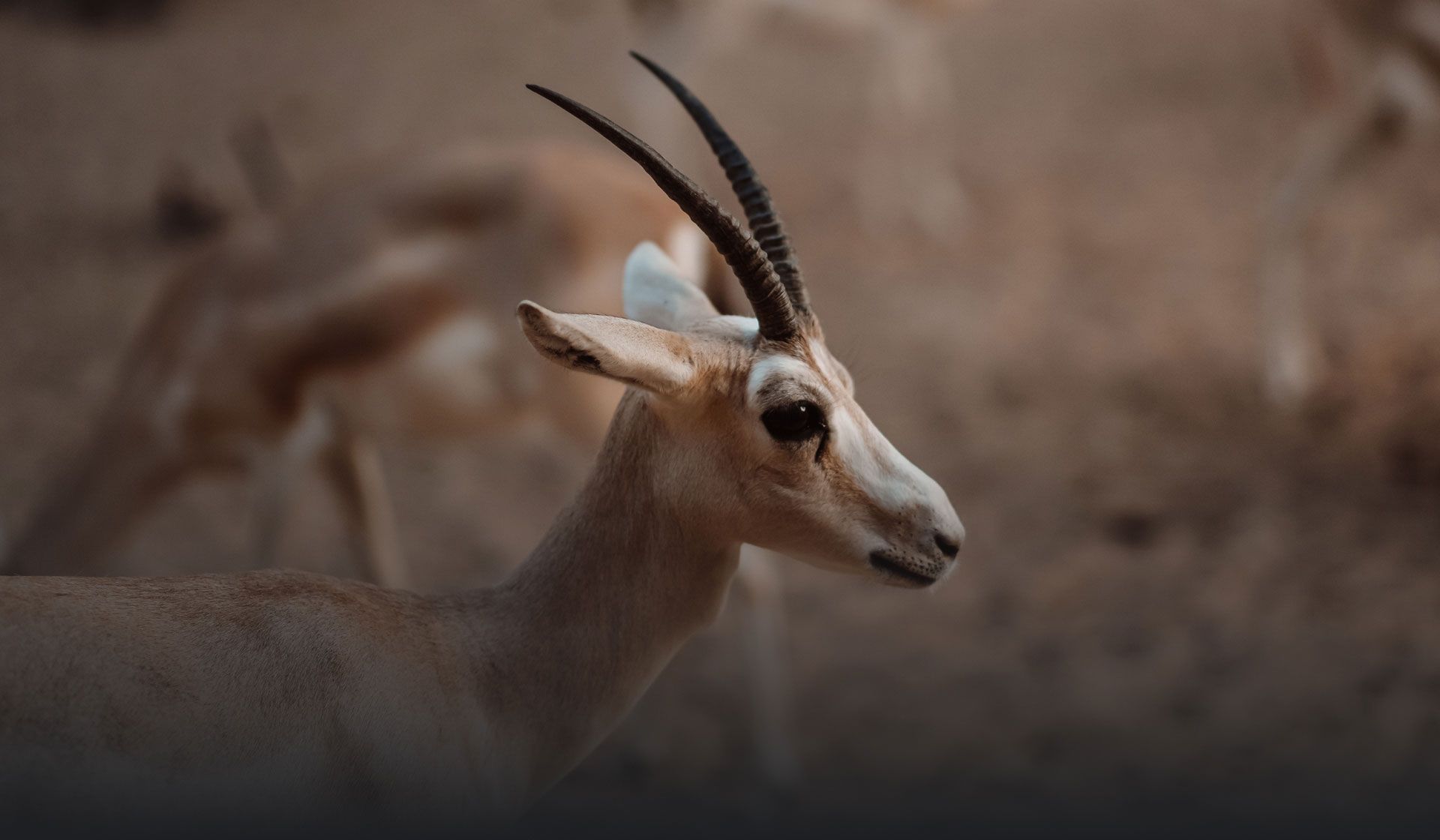 Setting New Global Standards in
THRIVING WILDLIFE
RESERVES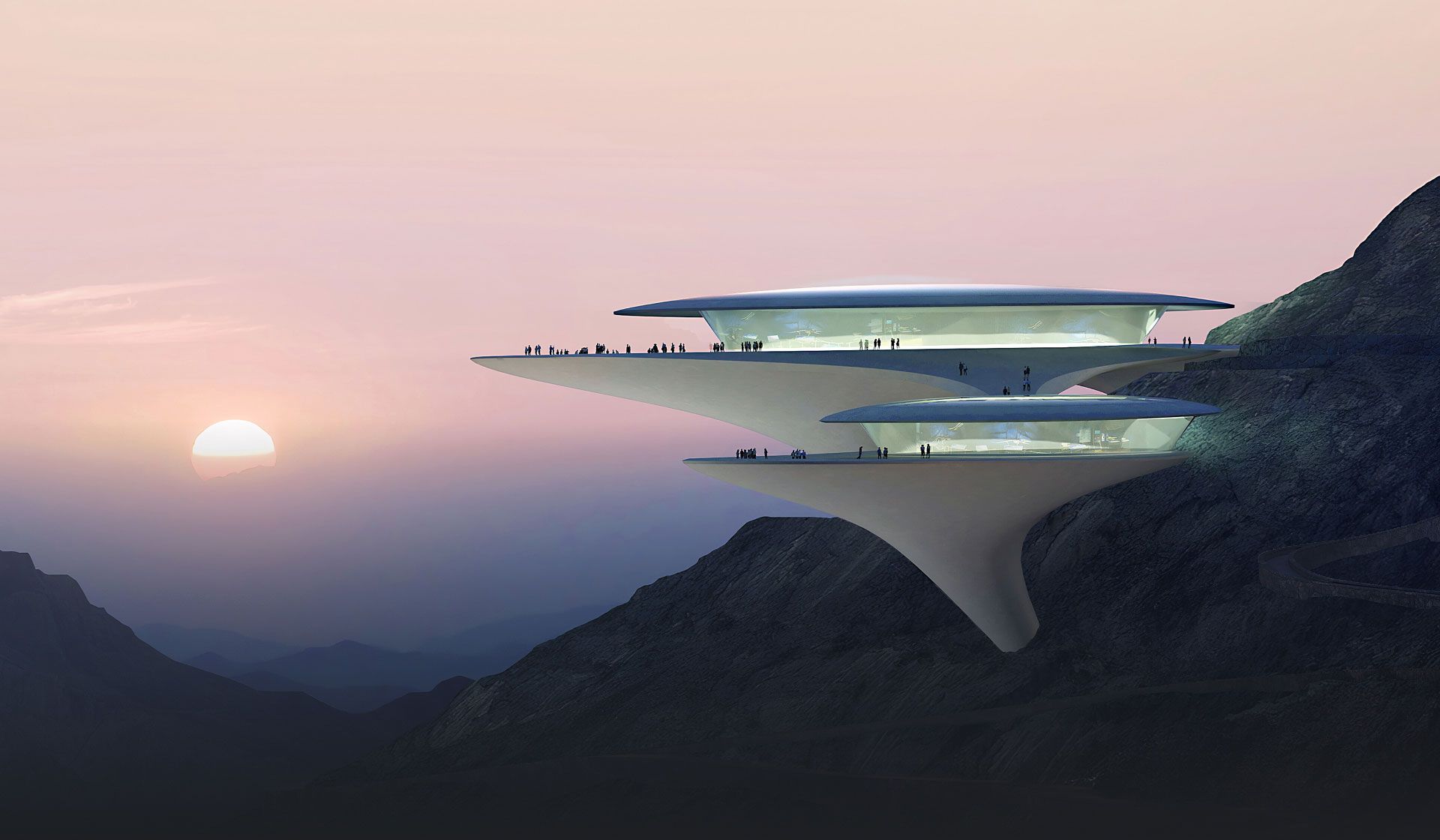 Setting New Global Standards in
ADVANCED TECHNOLOGY
OBSERVATORY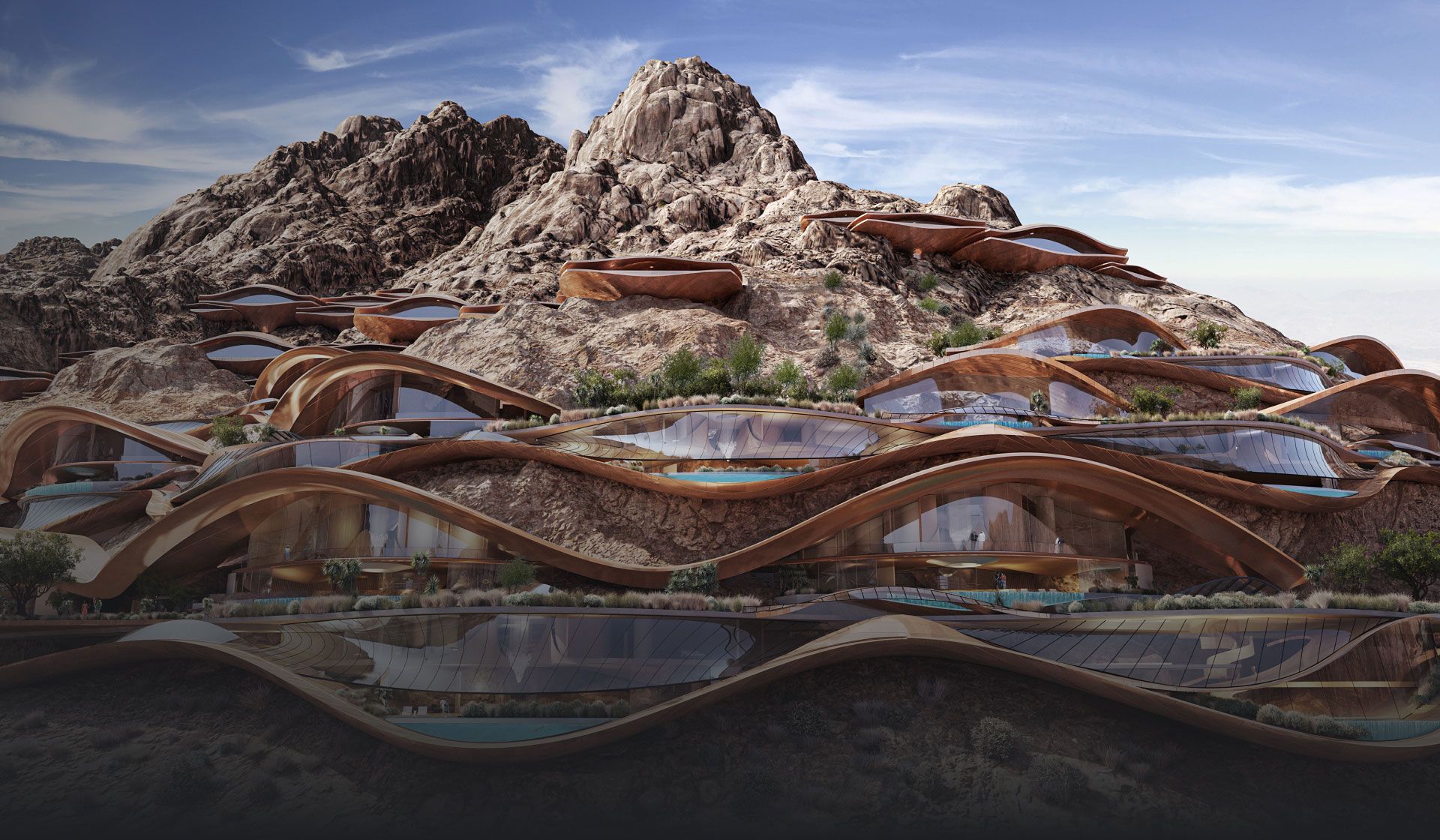 Setting New Global Standards in
EXCLUSIVE RESORTS, RESIDENCES & EVENTS
Philip Gullett

Trojena Executive Director

Trojena

We've got the opportunity to put new infrastructure into TROJENA – to build it, develop it and create a place from the start. A place where people love to live, work and play.

An interview with Philip Gullett

Could you map out where Trojena sits in the grand vision for NEOM and how integral it is to the success of the project?

It is one of 10 distinct regions within NEOM and provides a bit of a contrast to other projects because of the rich range of experiences on offer. Particularly, with regard to its natural features and the environment that will be developed within a high mountainous area. Plus it's got a very different climate because of the high altitude, with snow in winter and cooler temperatures in summer – by some 10 degrees. So it's integral because it exhibits an overall spectrum of what NEOM can offer – from the coastal beach developments and our car-free city THE LINE all the way to our automated port and the airport. And as a mountain development offering more than 100 activities for residents and guests, it is unique in many ways.

Could you map out the world firsts that your team is working on?

Well, it will be a resort with an extraordinary range of experiences – above and beyond any other mountain resort or destination in the world. We've got something very special here in terms of the natural environment, the range of recreational activities, sporting options and experiential opportunities. It's second to none in that regard. From the first outdoor skiing in Saudi Arabia to our vertical village 'The Vault'. So, we've got a number of things that are completely unique. Nothing like 'The Vault' has been created before. We have a new lake too, with its bow structure on the front that isn't just a conventional dam; it contains an extraordinary piece of architectural space and design. Not to mention life-affirming experiences such as mountain concerts. There's something for everybody. That's the appealing thing. There's a range of residences, hotels and opportunities for a broad range of people. For the high-net-worth crowd, we know that they love going to exclusive places. But also they want to go somewhere active and busy. A fully-activated place with a proper culture and community.

Trojena is aiming to be the pinnacle for new experiences and perspectives. Would you be able to map out what that means and how it's possible?

Some of the things that we're doing there create a new benchmark for mountain resorts – through the architecture, the experiences, the sports, the environment, the climate and the year-round attractions. That creates a new pinnacle. There are great resorts around the world, but they don't offer the range of experiences, sports, climate, nature and design on an extraordinary scale that we have here. It will be without comparison.

What will the world-class wellness programs include and focus on?

Similar to a normal program of health and wellness, but with high-tech medical treatments, recovery, training, human improvement and performance. So, it's enhanced above a normal offering. The digital elements are part of the place-making. Normally in place-making the key pillars are brand, design, the way a place operates and the services that are offered. Here, because it's NEOM and because of the tech and digital overlay, it becomes part of the cognitive city approach. This provides the potential to show people what Trojena actually is before they even are here – giving them the opportunity to experience it via the digital twin technology, whereby a virtual real-time representation will be created for real-time online experiences.

In the context of learning and development, will this be a place for leadership retreats and executive training as well?

We have 15 hotels and 3,600+ rooms, but it's not all about hospitality. Leadership retreats and conferences will be something that we will have in Trojena. We will have a collection of unique things here. That's the trick, making it work as a successful place rather than just scattering a bunch of assets across the masterplan and having a program of events and experiences. It's about making the whole thing work together from curation and branding to design and service standards. It's our job to bring that all together.

Vertical or folded villages are a new concept, please can you tell us more about the thinking here with 'The Vault'?

It plays into the whole concept of NEOM, with 95% of the land being reserved for nature. And in a way, it's similar in concept to THE LINE in that it's concentrating that vertical village or city in one place, minimizing the land take – and maximizing walkability – rather than spreading all those elements out across a large space. The Vault is one of our unique offerings. Its incredible design supports some of NEOM's important principles like sustainability, preservation of land and getting away from the normal approach to building cities on a grid that spreads out far and wide; taking up huge amounts of land and requiring lots of time in travel.

The combination of architectural excellence, natural beauty, and next-level luxury at the top of Trojena is compelling. Why has nobody ever done this before?

It's because mountain resorts just don't develop in this way. You don't get the chance to create something from a blank sheet of paper and that's what we're doing. I think if other mountain resorts were created afresh, then maybe they would have tried to do something like this. And there is the drive within NEOM that is all about a 'new future'. This is what the future could look like. We've got the opportunity to put new infrastructure into Trojena – to build it, develop it and create a place from the start. A place where people love to live, work, and play. We have come up with unique thinking and things that haven't been done before, but we have also learned from the past.

Which architectural firms are on board to help with this journey?

Our masterplan has been created by Lava Architecture, a German-based design firm. They came up with The Vault idea. Some of the other component parts are from Bureau Proberts, a Brisbane [Australia] based architect that came up with the lake idea. Plus the Zaha Hadid firm came up with other elements of the design. Then for the ski village we selected Aedas, a Hong Kong-based architect. While UN studio will design the ski slope residences. We're going with a broad range of architects and design styles within that overall master planning framework controlled by Lava. So that there is richness to the overall architecture and building form. And there will be more as we progress to the other development clusters. Of course, we have to be careful not to just have a complete mix of designers. It's safe to say, though, that Trojena will provide a rich architectural landscape.

In terms of the advanced technology observatory planned, could you perhaps tell us a bit more about that?

That's the stargazing camp, using high-technology telescopes and data. It's one of the Zaha Hadid elements. A place for people to come and look at the planets and the Milky Way with a clear sky and high-altitude location. All from from an amazing building. You can also visit during the day to learn about space and the galaxy, so it's a place to experience and learn. It's going higher where the air is even clearer and the views are incredible. From up there you can look over to the Gulf of Aqaba too. And over to Egypt as well as the whole NEOM region.

In terms of the exclusive resorts and residences, how will they be different from the others around the world?

There aren't many places around the world that come together so well and that are focused on that overall composition of place-making. That will set us apart from other mountain destinations and other destinations generally. Very often the branding consultant or marketing consultant, or the team that runs the estate or does all the events, comes in virtually as the development is finishing. We're doing that at the start so it's thought about early in the process. It's the key component parts that make a great place. You can have a great place and it can be well designed, but if it's dead at night or during the day it ceases to be great – especially if the environment is not well maintained and service levels are poor. The trick is to activate the place 24/7 throughout the year. That brings people to a location and makes it compelling. So it's thought about early and throughout the developmental creation process.

And what makes Trojena such an attractive proposition for tourists, residents, business partners and investors as well?

It's that combination. It's not just its design. It's how it's operated, how the events program works, the excellence of the design. So you are making people want to be there, rather than selling something to them. It's all those things, but I think the climate will play a big part; making a big difference in the quality of the air. Plus the views and stunning mountain scenery. It's about the ability to visit, live, work and play. There's a lot of amazing places around the world, but you know we've got the chance to do something even more amazing. Something unequalled because of the range of the offer and the environment that the place is in. Also the way it's run, designed, branded and curated. That gives us a real point of difference.

How will it be connected to the other regions and cities in NEOM?

We will have environmentally sustainable energy-powered vehicles running on roads and a funicular that brings people to the destination as well. We're in dialogue about how we can link to the airport, to get people there quickly. We anticipate air landing ships and drone ports. It'll be whatever is the most up-to-date transport system that we can use and that goes to NEOM's approach to advance transport systems, which minimize journey times. THE SPINE [high-speed rail link] on THE LINE will deliver amazing journey times down its length from the airport and we can then spur off the line or take people up into Trojena.

So how will NEOM protect the heritage sites and the wildlife that's so prevalent in that area around Trojena?

One of the significant things is that we will be surrounded by a nature reserve, we can take advantage of that and help support it as well. First and foremost though, during the development and construction period we have to be mindful of what we're doing and very sensitive about any intervention up there. You cut a new road through that environment and you'll never repair it. We are taking an approach whereby you realize the value that there is in the flora, fauna and animals. You have to respect the natural environment and treat it as something that adds value.

Are there any hotel, hospitality, or other commercial partners on board – or is it too early in the cycle?

We're close to appointing the first hotel operators. We've got Aedas appointed to design our ski village and there are two hotels in that first phase. So, we have to make sure we get the hospitality brand and the design right in our buildings, in order to suit those hotel operators or brands that we develop ourselves. Conversations are going on for The Vault hospitality operators.

People will ask how is it possible to take water up to a man-made lake on the top of Trojena – that is a huge engineering challenge isn't it?

We've got a significant volume of water to get up there, so the supply pipe is a meter in diameter. It's desalinated water coming from the sea too. The bow feature at the front of the lake is a big cantilever and is hollow inside, so you get this veneer of water across the top, which is about five meters deep and then people are living inside the bow. The height from the wadi floor to the prow of the bow is something like 150 meters and the Hoover Dam is 170 meters in height – so it's a big structure. It's achievable, but what we are planning pushes the boundaries. It's not that we're using technology that's never been tested before. Although it's on a big scale in a remote area, but the skills do exist to do it. One thing to say is all the excavated material removed carefully from the hillside to form The Vault will be recycled into the dam, so we're not carting away tons and tons of material. It's crushed down and used in the dam. So there's a relationship between the lake, the bow, the dam and The Vault. Things will work in symbiosis.

What is the legacy you want to leave for future generations with Trojena?

A legacy that speaks to the principles of NEOM. Creating something for the future that can continue to grow. We've got a 1.2 million square meter masterplan. We already know there's potential for more development in the Trojena region so in a way, we're just getting things going. But the legacy is going to be a great place where people want to be. That's the mark of success. It's making something that enables the future and can live on into the future beyond the development stage, so that Trojena can continue to grow and evolve.

Could you tell us a bit more about your own profile and career?

I'm a chartered surveyor by profession. It's the first time working in the Middle East and Saudi Arabia for me, but I've got 32 years of real estate development and regeneration experience. I was delivering projects for about 20 years as a development manager and a development consultant, and then I spent nine years at Battersea Power Station, in London, as the chief operating officer; part of the team bringing that 8,000,000 square foot master plan through planning and into the creation of a place. The three years before I joined the Trojena team, I was the managing director of development at Canary Wharf Group, in London's financial district.

How is life at NEOM for you on a daily basis?

We're extremely well looked after, we really are. The best thing is the range of people here, the different nationalities and diversity. Working with people absolutely at the top of their game across such a broad spectrum of skills and expertise is something that's really inspiring.

What was the clincher for you to join the project here in Saudi Arabia?

The opportunity to do something different. Like a lot of people here, who love the challenge of being the first on the ground and having that pioneering spirit. For me that is the appeal. Plus the joy of working in real estate and construction is you leave something behind. There's something tangible. You get to see the places you've helped create.
From the coast, you can ski & scuba dive on the same day. Just 2 of 100+ available activities

Of the world accessible within a six-hour flight

Cooler climate - on average - than the rest of the region

Inviting mountain-top lake with precision-engineered design
THE PLACEMAKERS
People with passion can change our world and create a better future. Let our experts tell you how in this thought-provoking film.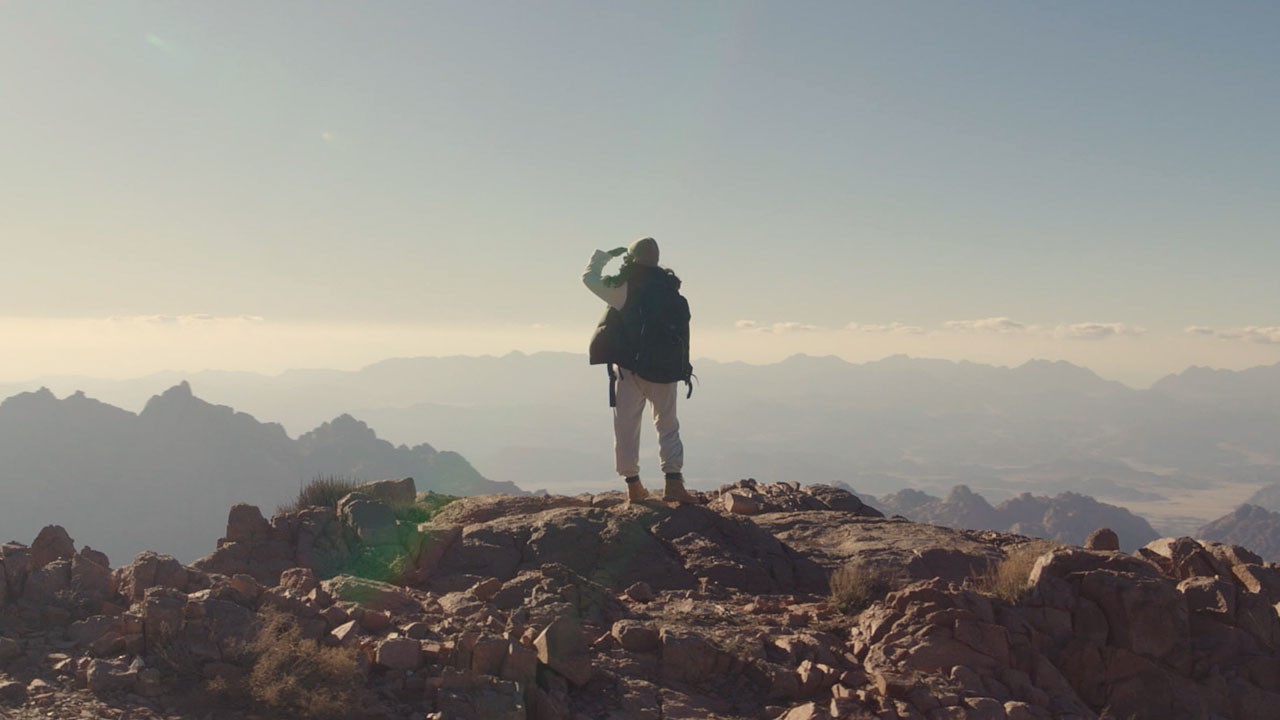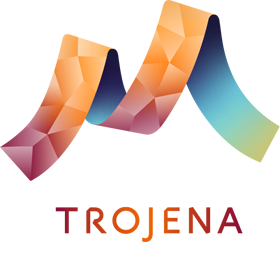 OUR PEOPLE
Trojena's world-leading experts are creating the place of the future here and now on earth today – with experiences and settings beyond imagination.
Philip Gullett

Trojena Executive Director

Philip Gullett is a chartered surveyor by profession. He has more than 32 years of real estate development experience and a track record in delivering high-profile projects, such as the regeneration of Battersea Power Station site in London. He was previously MD of development at Canary Wharf Group.

John Ward

Development Executive Director

John Ward is a business strategist with more than 30 years of experience leading mega-projects development in Europe, Asia, the US and Middle East. He has worked for organizations including Majid Al Futtaim, Qatari Diar and Bechtel.

Joseph Barnes

Development Management & Asset Design Director

Joseph Barnes has more than three decades of leadership experience with high-profile benchmark-setting community developments. At Disney, Celebration Associates, WestRock and, Qiddiya – he led the design, development and operations activities for real estate initiatives in the US and Saudi Arabia.
NEOM is the world's most ambitious tourism project. Built on a most ancient land, enhanced by world-leading design, immersive digital experiences and seamless travel.
It will challenge and shape the possibilities of global travel in the years to come. Nurturing the raw, untouched landscapes, majestic Trojena peaks and spectacular coastal waters – this will be a new model for sustainable tourism. From the revolutionary urban design of one of our flagship projects THE LINE – with no pollution and no traffic – to the regenerated and rewilded natural wilderness. It will be a destination like no other, enthralling and enticing the world's travellers.