CHANGING THE FUTURE OF MANUFACTURING
CHANGING THE FUTURE OF MANUFACTURING
Moving beyond tradition to Industry 4.0 with state-of-the-art approaches. Driving the circular economy, non-linear production, integrated supply chains and research-based innovation. A cleaner, smarter and world-defining business landscape.
Leading the world in

Circular economy

Leading the world in

Supply chain excellence

Leading the world in

State-of-the-art approaches

Leading the world in

Non-linear production

Leading the world in

Industry 4.0

Leading the world in

Green factories

Leading the world in

Lean manufacturing

Leading the world in

Advanced data & logistics
Vishal Wanchoo

Head of Manufacturing & Oxagon CEO

Changing the future of Manufacturing

Our advanced and clean manufacturing approach is our way of supporting industrial companies on their path to manufacturing excellence.

An interview with Vishal Wanchoo

Can you explain where manufacturing sits in the grand vision for NEOM and Oxagon, and how integral it is to the project's success?

Developing the future of manufacturing is an important part of the NEOM journey—to create the region's leading zone for advanced and clean industries, with state-of-the-art approaches like Industry 4.0 and the circular economy helping to create the factories of the future. In addition to driving the advancement of manufacturing technology, this will also provide numerous benefits to the broader ecosystem here as it creates the opportunity to attract innovative tenants that will drive jobs and GDP. I also see the national picture. A thriving manufacturing base at NEOM is a huge opportunity to enrich national and regional supply chains that are resilient—with widespread access to Gulf Cooperation Council, African and European markets.

You talk about advanced and clean manufacturing, what is that?

Our advanced and clean manufacturing approach is our way of supporting industrial companies on their path to manufacturing excellence — embedding the concepts of Industry 4.0 and the circular economy into their production systems, so that they gain competitive advantage. The 'advanced' part is focused on the opportunities of the Fourth Industrial Revolution – typically called Industry 4.0 or '4IR'. It builds on the digitization and automation of the Third Industrial Revolution, though this time enhancing the interconnectedness of machines and systems. Ultimately, it's about achieving self-adapting and optimizing factories. The 'clean' part is focused on circularity, to create sustainable factories and ecosystems. Here, the companies are focused on reducing, recycling, reusing and removing materials at every stage of the design and manufacturing process. Additionally, we look at how individual plants work together as a green ecosystem — supporting each other where the outputs of one become the inputs of another. That's what we call 'horizontal symbiosis'.

This sounds like a huge challenge, can you please explain what this would look like from the ground up?

As you might expect, with NEOM being an accelerator of human progress and a sustainable city of the future, we are building our project with all the elements that will enable manufacturing companies to harness these latest approaches. It's clear to me that by doing this, we will provide manufacturers based here with the best tools, platforms and support to get better at what they do. Allowing them to scale-up, invest in new lines of business, train their employees in highly-skilled jobs and contribute to the world's green circular economy.

What is the legacy you want to leave for future generations?

NEOM represents the vision of a new future and my part is to bring this to life through the most advanced manufacturing, port and supply chain infrastructures and capabilities. I truly believe that by looking at things differently — through the lens of technology and the environment — we can work, live, and serve our communities better than we have ever done before. The legacy will be far-reaching. In fact, it will amount to a new way of thinking about manufacturing and how businesses utilize natural resources. The implications for the consumer, the environment and the sustainable business model will be historic.

Is there a common misconception people have about NEOM?

I very much hope that NEOM and its objectives are crystal clear and well-communicated. It offers a new way of life and an opportunity for Saudi Arabia and the rest of the world. The clarity of purpose that everybody has here is clear for all to see — in what we are doing, how we do it and how we communicate our values and goals.

What is daily life like in the NEOM community right now?

Life here is buzzing. In addition to the rapidly evolving NEOM community, every day brings exciting new challenges. On a macro level, it is intense. There are huge ambitions and a lot is happening all at once. On a granular level, the project is exceptionally well-managed by truly incredible talents from across Saudi Arabia and other nations. There is a tangible feeling of the scale of opportunity we face and the urgency to make things happen. We live, eat and breathe NEOM and when you are building a high-performing team, it's key to have everyone here at our new headquarters.

The pull of NEOM as an undertaking is clear, but what was the clincher for you to join the project here in Saudi Arabia?

When I looked at the project, I saw a very clear focus and set of core values; they just fit so well with my own. Right at the very heart of it all is a respect for what humanity is capable of, the precious nature of our environment, and of course, the enormous business opportunities. I saw it as a way to give something back, as well as doing something no one else has done before. How could I not join NEOM?
Like nowhere else on earth, this pioneering cognitive city is a place where businesses, industries and lives are built.
It will be home to the most forward thinking and visionary companies. Forget what you know about the polluted and congested industrial ports of the past, this is a giant leap forwards – breathing new life into manufacturing. Seamlessly integrating nature with technology, it will be the launchpad where moonshots become reality. The setting for leaders and their teams to push beyond traditional boundaries. And the blueprint for the future of work, living and sustainability. If you are an innovator at a game-changing company, this is the community you should be a part of. It is time to pivot beyond the norms. Let's change the optic on work and life together.
The
Changemakers
People with passion can change our world and create a better future. Let our two experts tell you how in this thought-provoking film.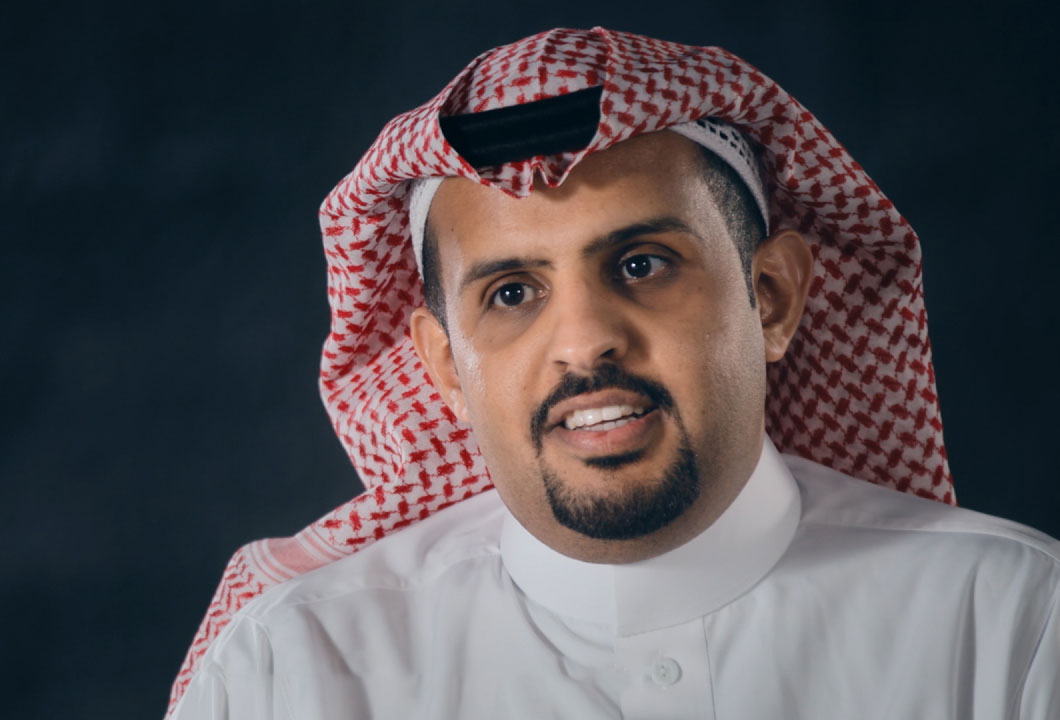 01

Lead the transformation toward industry 4.0

NEOM will offer the world's first fully integrated physical and digital port and supply chain network enabling manufacturers full transparency of the end-to-end value chain - taking the adoption of Industry 4.0 to a new level.

02

Build a circular carbon economy

By encouraging the transition to green product design and production technologies, NEOM shows leadership in achieving a higher, cleaner standard for manufacturing. The focus is on building sustainable but profitable manufacturing industries to transform NEOM into an environmentally conscious place through and through.

03

Creation of advanced workforce with a focus on tomorrow's needs

Qualified human labour can bring opportunities for businesses, the economy and society. NEOM will provide the necessary technical skills development to ensure implementation of advanced manufacturing, while also upskilling workers and expanding the employment market.

04

Promote an industrial breakthrough through innovation

NEOM will build a cutting edge research and innovation campus, pushing the boundaries of advanced products and processes to accelerate technology adoption by anticipating the future - catalyzing on a radical shift to smart manufacturing.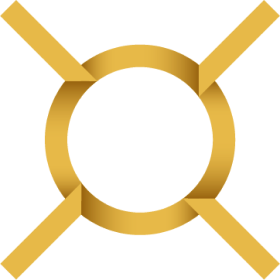 Our people
NEOM rallied a community of experts and leaders in sustainable and future-forward manufacturing to build a campus focused on innovation in Industry 4.0, circular economy and talent development.
Vishal Wanchoo

Head of Manufacturing & Oxagon CEO

Vishal Wanchoo is managing the world's first fully-integrated physical and digital supply chain at NEOM. During his 40-year career, he held executive leadership positions at General Electric. He has contributed to growing businesses across numerous sectors including healthcare, energy and aviation.

Lisa Norcross

Industrial Innovation Director

Lisa Norcross has 26 years of experience in operations, leadership and transformation across Europe, the US and Asia. She previously worked for E.ON, McKinsey and Ford. She is establishing a research and innovation campus for developing industrial businesses at Oxagon – from labs through to market.

Mark Hallum

Advanced Manufacturing & Innovation Director

Mark Hallum is responsible for the creation of NEOM's advanced manufacturing. Having led multiple projects across the automotive, aerospace, technology and banking sectors in several international markets – he has worked at companies including Volvo and McKinsey & Company.

Joshua Steiner

Development, Partnerships and Investments Executive Director

Joshua Steiner is responsible for development – attracting investors, residents and visitors to Oxagon. He previously worked as an equity partner for EY Switzerland, and also for Deloitte in Europe, the US, Asia, and the ME – across the automotive, manufacturing, life sciences and consumer sectors.

Jakob Olsson

Investor Attraction Director

Jakob Olsson is responsible for attracting international manufacturing companies to NEOM. He has had a career spanning three continents with commercial roles within the automotive industry – including at Volvo Cars and Mercedes-Benz – in Sweden, the US and China.

Fahad Alnuhait

Head of Industrial Investments and Funding

In a career stretching across 18 years, Fahad Alnuhait has led investment companies the world over. He has built an expansive network of senior contacts throughout the world of finance – lending his expertise to firms like International Finance Corporation, Dussur and Kuwait Investment Authority.