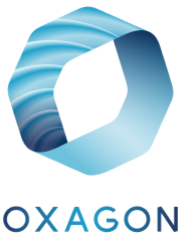 Reinventing the way
we live and work
Oxagon is designing a new model for urban living. Redefining the traditional industrial city, we have a greenfield opportunity to develop mixed-use communities centered around people, innovation and sustainability.
Mobility & active lifestyle
Our team
Meet the experts designing the city of the future
Joshua Steiner

Executive Director - Development

Joshua Steiner is responsible for development — attracting investors, residents and visitors to Oxagon. He previously worked as an equity partner for EY Switzerland, and Deloitte in Europe, USA, Asia and the Middle East, across the automotive, manufacturing, life sciences and consumer sectors. 

Johann Schumacher

Development Director – Oxagon Village

Johann Schumacher has more than 25 years' experience on projects across the globe, including the landmark developments of Palm Jumeriah and Dubai Creek Harbour. With his expertise, he will help deliver NEOM's first permanent residential development.

Phillip Yim

Director – Retail, Hospitality and Commercial

Phillip Yim has been working in project management for 25 years, throughout Australia, Hong Kong, Singapore and Malaysia, with groups such as Lendlease and Temasek. He has extensive experience in greenfield mixed-use developments, including retail, commercial, hospitality and residential.

Raymond Phillips 

Design Director 

Raymond joins Oxagon with over thirty years' experience designing world class projects, and has worked in the UK, USA, China and the Middle East. At Oxagon, Raymond oversees the overall architecture of key assets and infrastructure.

Emma McCreery Breen

Senior Development Manager

Emma is a Senior Development Manager with over a decade of experience in the complex field of masterplan projects in the GCC and UK. At Oxagon, she will oversee the strategic development of the second mixed-use residential community.