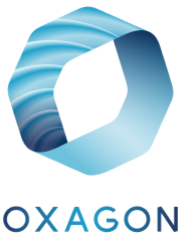 Transforming industries across
the region & beyond​
Oxagon will be the gateway to advanced and clean industries in NEOM, bringing together state-of-the-art approaches to enable factories of the future to create products of the future. We are creating an ecosystem with end-to-end support for companies on their journey to best-in-class manufacturing.
Autonomous & sustainable mobility
Sustainable food production

Health, wellbeing and biotech
Guidance through the investor journey
We provide exceptional support for manufacturers to successfully establish operations at Oxagon
A unique launchpad for businesses: Your path to advanced manufacturing
01

Our state-of-the-art manufacturing facility

Our Advanced and Clean Manufacturing Center will give tenants a competitive advantage with access to Oxagon's full suite of manufacturing services. The state-of-the-art-facility comprises of four main zones: Expert Services, Factory Experience Zone, Manufacturing Talent Academy, and Innovation and Development Labs.

02

Our Advanced and Clean Manufacturing System™

Our proprietary approach will encourage resilience, using digitization and automation while embedding circularity principles throughout the manufacturing process. Our system centers around five design principles:​ - Self-learning organization​ - Resilient processes​ - Connected and transparent flows​ - End-to-end synchronization​ - Circularity

03

Innovating the future of manufacturing

Manufacturers can bring their ideas to life at the Oxagon Research and Innovation Campus, using our cutting-edge facilities to accelerate ideas from lab to market. Tenants can also access industry experts at the Advanced and Clean Manufacturing Center to develop innovative solutions for their businesses.
Our team
Meet the experts creating an advanced and clean manufacturing ecosystem
Mark Hallum

Advanced Manufacturing & Innovation Director

Mark Hallum is responsible for the creations of NEOM's advanced manufacturing. Having led multiple projects across the automotive, aerospace, technology and banking sectors in several international markets, he has inspired teams at companies including Volvo and McKinsey & Company. 

Jakob Olsson

Director, Manufacturing Ecosystem Development

Jakob Olsson is responsible for attracting international manufacturing companies at NEOM. He has a career spanning three continents with commercial roles within the automotive industry including Volvo Cars and Merceds-Benz in Sweden, USA and China.