THE FUTURE OF
EDUCATION
The NEOM culture is about learning by doing, combining knowledge, creativity, and critical thinking with the latest technology and a digital mindset; to solve the problems of tomorrow. At NEOM, we live and breath this culture by developing a bespoke learning ecosystem.
01

Establish a world class Education, Research and Innovation system at NEOM

At NEOM, education is an enabler for economic and social progress. All residents will have access to life-long education through schools, university colleges, applied research institutes, and vocational training colleges. Here at NEOM, we aim to attract and inspire the world's best minds to join this vibrant and enriching community.

02

Set the foundations for the intellectually-engaging education of the future

NEOM educational programs adapt to a society infused with technology. Starting from early childhood, throughout higher education, and extending to life-long learning, education will be an experimental and personalized experience. It will be enhanced by digital innovations, advanced physical spaces, and a creative atmosphere that will foster hands-on and out-of-the-box thinking.

03

Create a living laboratory where innovators and pioneers can experiment to develop new technologies

NEOM is the land of the future. To push the boundaries in science and technology, NEOM will establish several Applied Research Institutes (ARI). ARI will foster cutting-edge research in several fields, and motivate many Research and Development initiatives. In addition, NEOM residents will have several opportunities for upskilling and lifelong learning in various fields through Talent Academy and the vocational training institutes.

04

Develop NEOM Academic and Co-Curricular programs that can be exported anywhere

We envision a learning ecosystem that will combine best teaching practices with our pioneering spirit; while ensuring that all international standards are met. We are building an easily transferrable and highly adaptive program, that will allow NEOM Schools to operate worldwide.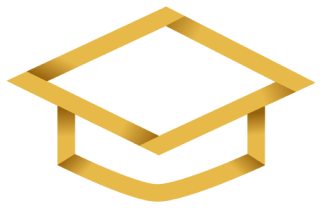 Our people
The Education, Research and Innovation Sector aims to transform education into a lifelong experience that utilizes cutting-edge, high-tech, and personalized learning capabilities, and inspires the world's greatest minds.
Dr Andreas Cangellaris

Founding President, NEOM U

An expert in computational science and electronic design automation, Professor Andreas Cangellaris has spent the last 25 years at the University of Illinois, Urbana-Champaign, where he occupied top leadership roles, most recently as Vice-Chancellor for Academic Affairs and Provost.

Dr Donal Bradley

Executive Director, ERI Foundation

A distinguished applied physicist, consultant, deep-tech entrepreneur, and academic leader, Professor Donal Bradley is recognized for his pioneering research and innovation, and for being a changemaker at leading institutions, including Imperial College London and the University of Oxford.

Dr Justin Mynar

Executive Director, NEOM U & Research Programs

An academic and administrative leader with over 16 years of experience, Justin Mynar has worked in internationally acclaimed educational institutes worldwide, applying remarkable business and technical skills in an innovative, practical and commercial way to build outstanding facilities and teams.

Christopher Tompkins

Executive Director, K-12 Education

Christopher Tompkins has 33 years of experience as an accomplished educational leader, teacher, fundraiser, speaker, and author at independent and international schools in the USA, Latin America and the Middle East.