The last great industry disruption and the ultimate driver of a 'new future': Education, education, education
For too long, our education systems have been responding to change rather than leading it – but the time is now ripe for a revolution in learning, writes NEOM University's founding president
Some legacy industries are rigidly locked into systems, stakeholders or history in such a way that it becomes impossible to change them. Removing the accompanying monopoly behavior that prevents true progress seems to be a lost cause. Education is often considered to be in that grouping.
Potential of artificial intelligence
Until now, that is. A new breed of technology, educator and institution is emerging – creating a compelling opportunity that rides the wave of the fourth industrial revolution to enable new ways of learning, research and discovery. These can elevate our curiosity, imagination and humanity; leading to lifetime learning as a driver for a prosperous future. Nowhere more so than here at NEOM where our goal is not to move the dial, but to change the game completely. We plan to do this with a cradle-to-retirement approach, meaning that in the future you could well be born in NEOM, educated here, have multiple careers here and then retire here – if you are so minded to.
On top of that, we will introduce our own education systems that are much more aligned to the individual needs of people, as well as the requirements and opportunities of the digital age. To give a very practical example, we want everyone to study 'CS-X' at NEOM University. That means no matter what your chosen subject [X], you also receive a solid foundation in computer science to enrich your potential. For no career or vocation will be possible going forwards without an understanding of how artificial intelligence and advanced technology augment everything we do.
Then on top of that we will emphasize experiential learning and a sense of things like social responsibility, sustainability, the circular economy and the importance of wellbeing. And we will empower our students with design-thinking skills to ask the questions of what, why and how. Because, ultimately, they are the ones in charge of the future. Our students will be fortunate to not just learn this, but also live it – due to our physical campus being located on NEOM's flagship linear city THE LINE.
Disruption through personalization
When you look at the digital world and things like the metaverse, the world is hungry to leverage tech. This appetite provides us with a transformational opportunity, so we have to think carefully about how we educate the next generation. The approach should be consistent, starting in early childhood and running all the way to continuing professional education in adulthood. That will definitely all happen at NEOM through our schools, the university and then our Talent Academy.
At the moment, education is extremely rigid across the world when actually we need to serve the educational needs of individuals with personalized programs that continue throughout their lifetime; upskilling them at every critical juncture in their lives. That is the only way to future-proof our relevance.
We have all been talking about disruptive education for a long time. But to move forward with an inquiry-based approach as the bedrock, you need ideas; you need to experiment. And that's what educators like to do. So do children and young people. And at NEOM, we are lucky enough to have a blank slate. Plus an international community with powerful catalysts for change in terms of the diversity of cultures, experiences, aspirations. These are all essential ingredients for the different optic to traditional learning methods the future needs, moving from a reactive to a proactive mindset. One whereby you stimulate progress, rather than waiting for it to happen to you. This is the living laboratory approach to learning we want.
Opportunity for all
Today, the pathways to a degree or training and career are so varied. And the age at which you better yourself in life no longer matters. The current education system is not too comfortable with that. Well, we want to eliminate all the hurdles standing in the way of an individual to advance their skills and pivot their career no matter where they are in their life. To do that, you need extremely flexible programs for a broad audience across a wide spectrum of subjects – whether it is a degree, vocational training or executive education.
The aim is to create a 360-degree education, research and innovation ecosystem that serves individuals, companies, industries and the public sector. All in a way that inspires, fulfills and empowers. An ecosystem that thrives on the promise of pioneering ideas and on the engagement of all citizens in stewarding its prosperity.
Imagine how many times people with no education credentials come up with amazing ideas that were then lost. They are often being held back purely because of a lack of accreditation. I don't believe this is the future we all deserve. We need a future where everyone who has a great idea is given the opportunity to test it, learn how to move forwards and even build something impactful. We shouldn't be restricting those in society not lucky enough to attend an Ivy League college.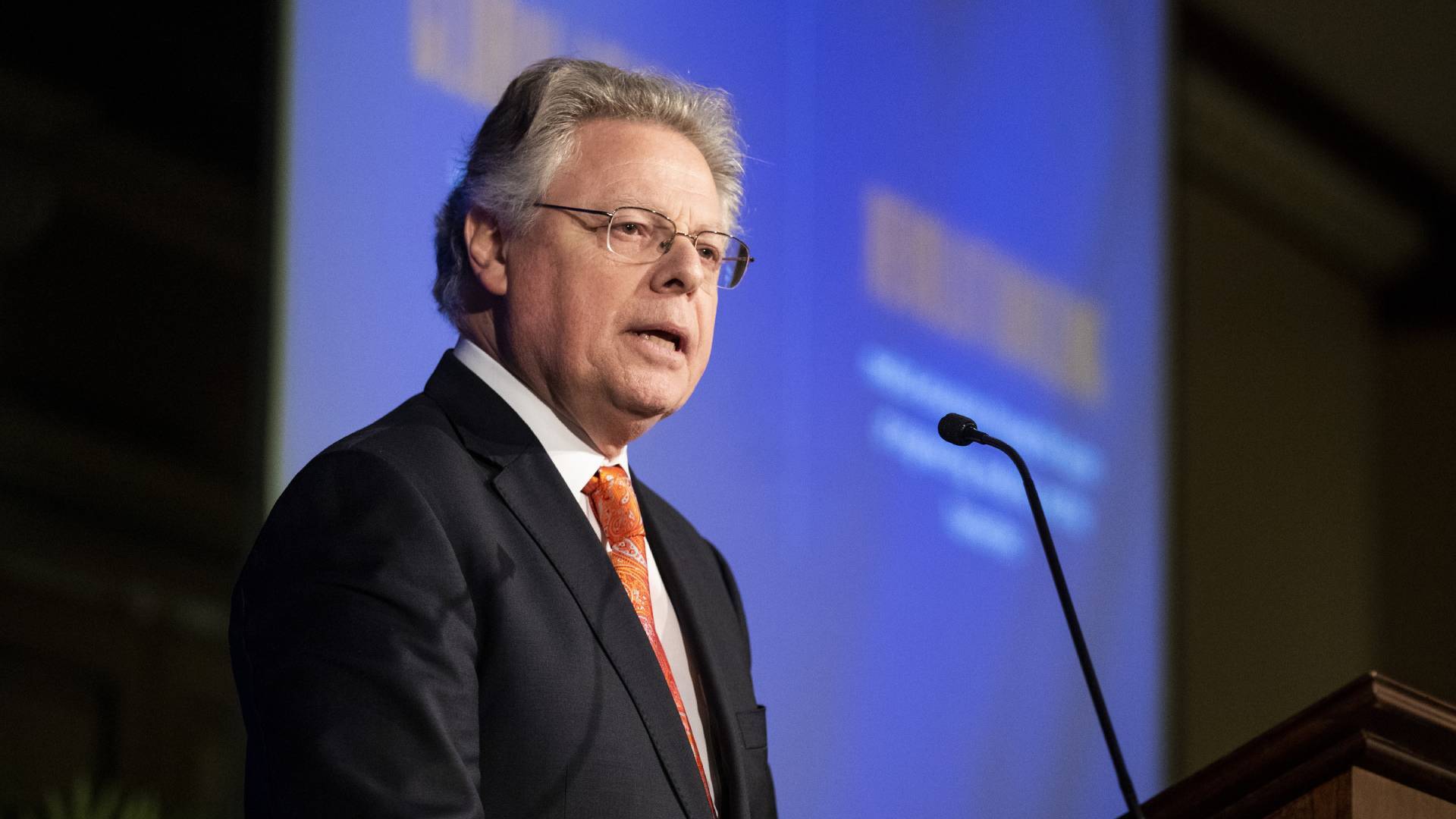 NEOM appoints Founding President of its flagship university, NEOM University
NEOM, the sustainable regional development in northwest Saudi Arabia, announced today the appointment of Dr. Andreas Cangellaris as the Founding President of NEOM University – NEOM's first university.
A destination for learning
Our NEOM schools are already open. By 2025, NEOM University will be running classes. The vocational talent academy will be charging ahead. Five years from now, we will have a physical campus in THE LINE.
Ultimately, NEOM will become a destination famed for advancing the frontiers of learning. Our education and research facilities will stand out as a beacon of the commitment to a living laboratory, crafting a sustainable future for all. None of us in the world of education should be resisting change, as has too often been the case historically. Instead, we need to grasp the nettle and lead it – for the sake of a better tomorrow, for everyone.
Professor Andreas C. Cangellaris is the founding president of NEOM University and has had an illustrious 35-year academic career in the United States