THE NEOM
INNOVATION HUB
NEOM is building an Innovation Hub and Center of Excellence. Designed to attract leading related industry expertise and research, the center aims to become a global leader in water technology.
NEOM's Innovation Hub will house Centers of Excellence focusing on applied and commercial research for water specific R&D projects. Right now, we're focusing on renewably powered advanced desalination of seawater, zero waste and recycled water reuse. Longer term interests include advanced water recycling treatment, brine processing, smart sensors and smart water usage, industrial demand reduction processes, and stormwater harvesting.
NEOM
PROJECTS WE'RE
CURRENTLY WORKING ON
01

Desalination technologies

A Global reference to showcase new and innovative approaches to desalination, including high recovery membrane technologies, low energy systems, and integration with renewable energy supplies

02

Brine processing for minerals

World Class full seawater processing (brine mining) for high-value minerals and by-products such as magnesium metals and high purity salts, thereby achieving zero waste while generating strong economic value.

03

Renewable energy integration

100% renewable energy will be utilized for desalination and mineral recovery processes via concentrated solar power, waste heat, and renewable energy-sourced electrical grids.

04

Brine usage for greenhouse cooling

Concentrating brine by evaporative cooling in seawater greenhouses thereby enabling high-value crop production and mineral recovery delivering the greatest benefit for its customers
PROJECTS WE'RE FOCUSED ON
Focused on improving water supply performance sustainably, by building off the implementation of state-of-the-art innovative brine management technologies in NEOM's Water Innovation hub comprising several experimental test beds

02

Wastewater resource harvesting for nutrients, cellulose, and gas

NEOM Wastewater & Treatment will be at the forefront of water technologies by redefining the value chain from the traditional linear approach to apply a strong emphasis on circularity, resource recovery and innovation.

03

Smart monitoring technologies

NEOM will aim to limit leakages to less than 3% by implementing state-of-the-art predictive leakage detection, predictive maintenance, anomaly detection, and automated root-cause analysis systems.

04

Providing Mineralized Water at the tap

NEOM will provide healthy mineralized drinking water directly to its customers through a piped network, thus eliminating the need for the purchase and consumption through plastic bottles – a major step forward in addressing plastics pollution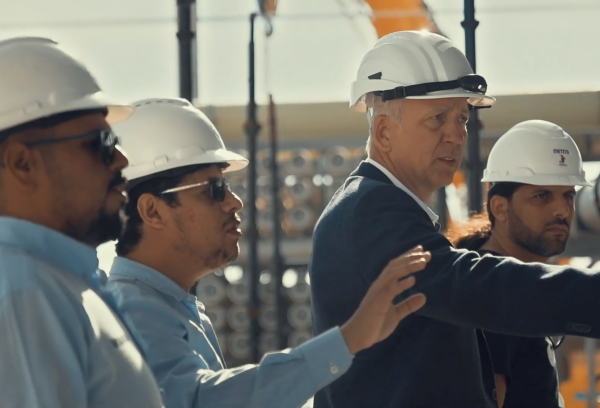 PARTNER WITH US ON
GROUND-BREAKING PROJECTS AT THE INNOVATION HUB
We are looking for developers, operators, equity investors, debt providers as well as Public-Private partnership to participate in developing and testing innovative water supply, management and usage solutions.

We are looking for start-ups, developers and operators, alongside equity investors, debt providers and Public-Private partnerships to participate in developing and evaluating solutions, ready to bring to market.