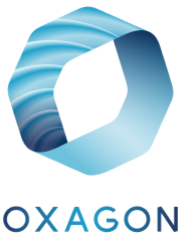 The world's first integrated & automated supply chain
Oxagon is developing the world's first fully integrated supply chain to deliver innovative and customer-centric logistics solutions to NEOM and beyond. Pioneering new technologies to redefine the global industry, our supply chain ecosystem will operate on a single physical and digital network to serve NEOM.
Digital & smart technology
Our team
Meet the supply chain and logistics experts transforming the way businesses operate.
Jan-Willem Adrian

Executive Director of Supply Chain Logistics

With over 22 years of experience in the supply chain industry, Jan-Willem Adrian is leading NEOM's Supply Chain and Logistics Unit. He has worked at multinational companies such as Bain, DHL and NUPCO – the latter having helped distribute Saudi Arabia's COVID-19 PPE and vaccines. 

Paul Ryan

Director of Customer Solutions

Paul is responsible for driving customer centricity within the supply chain & logistics function by supporting customers in delivering sustainable and automated solutions. Paul previously led the global customer relationship strategy with one of the world's largest SC&L organizations.