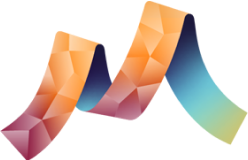 THE HEIGHT OF LUXURY
Stunning lake views and pure mountain air helps make Trojena perfect for holidays, second homes and permanent residences. While providing unmatched wellness, sport, entertainment and hospitality options, Trojena will use renewable energy to balance sustainable luxury with respect for nature.
Trojena, the mountains of NEOM, will be home to people who dream big and want to be part of building a new model for sustainable and prosperous living. From bespoke designs to innovative and tailored experiences, Trojena will create a new benchmark for mountain resort living.
Situated across the mountain slopes, lake fronts and golf course fairways, Trojena's residential offerings will include ultra luxury mansions, mansions, chalets, villas and apartments, spread across Ski Village, Slope Residences, Lake Village, Water Village, The Vault, and the golf course.
Apartments

Trojena will offer luxurious apartments spread across four picturesque locations: Lake Village, Water Village, Ski Village and The Vault. Designed by world-class architects and leading interior designers, these unique developments will provide an elevated living experience in the heart of nature.

Chalets

Trojena will encompass luxury chalets interspersed across different development areas: the Slope Residences, the Water Village and the Lake Village. Designed by world-class architects, these intimate luxury residences will range in size from three to seven bed, providing a private access to the natural beauties of the mountain.

MANSIONS

Each mansion is a unique statement of ultimate 21st century design. Combining striking exteriors with luxurious and spacious interiors, they are located close to the villages of Trojena with breathtaking views from the mountain slopes. While individually styled, every care has been taken to integrate them into their natural environment.

ULTRA LUXURY MANSIONS

In harmony with Trojena's natural environment, your ultra luxurious new home will have an immediate and impressive grandeur. Situated in micro-neighborhoods on the best plots within the slopes, they encompass the pinnacle of extravagance. While every design has been created in harmony with the mountain setting, each one is its own masterpiece, representing the very best in contemporary architecture.
MOVE TO TROJENA
With its expansive views, heritage features, rich flora and fauna, as well as world-class architectural and engineering innovation, Trojena will set a new benchmark for the future of mountain developments. Be part of a new future within NEOM.