December 16, 2021
80 Saudi and International climbers join the first edition of NEOM's 'Rise 100' challenge
Participating at the pilot rock climbing event, renowned international climber Emily Harrington delivered an exclusive inspirational speech, while scaling several of the new Grade 8a routes 

Rise 100 sets the stage for NEOM's diverse adventure sport offerings rooted in its wider regenerative philosophy, educating adventure seekers beyond just the sport 
NEOM, Saudi Arabia, December 16, 2021 – Developing 100 sport and traditional rock-climbing routes on the sandstone pillars of Jabal Hisma, NEOM is set to emerge as the latest world-class climbing destination. Creating a new home for adventure sports in the Arabian Peninsula, NEOM hosted over 80 climbers from Saudi Arabia and the region to trial the new routes and discover the natural beauty of NEOM.
Jan Paterson, Managing Director of Sport at NEOM, said: "NEOM is a diverse and expansive region with unlimited opportunities for adventure sport for everyone. With the establishment of these rock-climbing routes, we are more dedicated than ever to creating an adventure playground where people can become completely immersed in the incredible natural beauty of NEOM, while engaging in activities that promote physical activity and wellbeing. We aim to be a fully adaptive and completely sustainable adventure sports environment for everyone. Rise 100 is an incredibly exciting kick-off for us, and we are so pleased that we are delivering this with the Saudi Climbing and Hiking Federation."
The 100 world class routes, range in difficulty from French Grades 5 to 8a, and will attract both beginners and experienced climbers alike, with multiple areas developed specifically to support the training of new climbers and discover the natural beauty of NEOM.
Joining the line-up of participating global athletes was five-time US national champion climber, Emily Harrington, completing multiple routes over the three days, including a grade 7b+ challenging route. Harrington was also joined by fellow female climber and pioneer, Yasmin Yousef Gahtani, the executive director of the Saudi Climbing and Hiking Federation (SCHF) and the first Saudi-certified Climbing Wall Instructor.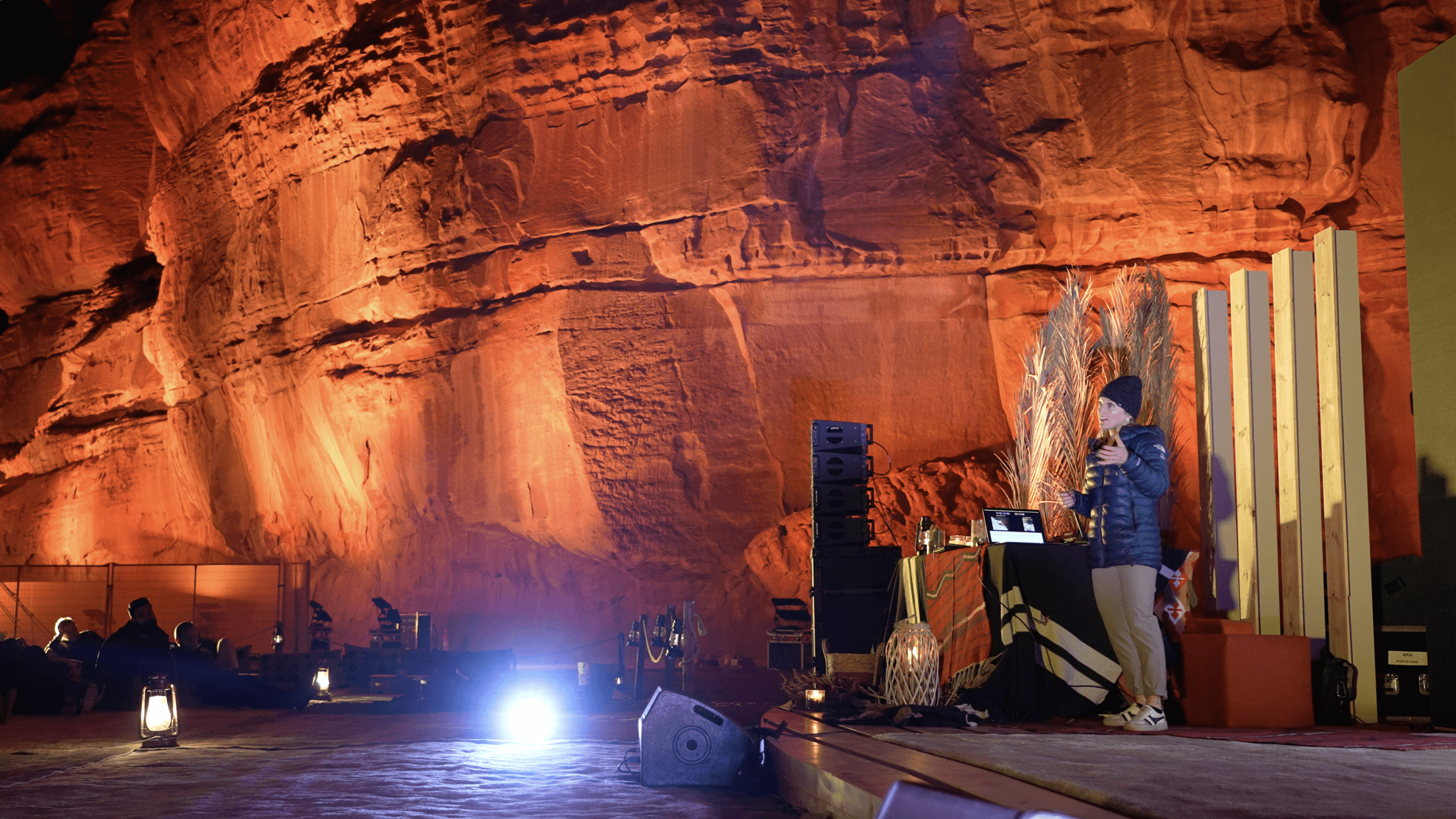 Yasmin Yousef Gahtani, Managing Director of the Saudi Climbing and Hiking Federation, said: "Rock climbing is a fast-growing sport in Saudi Arabia and the region, and we are happy to work with NEOM to develop this incredible new destination for both local and international climbers. As a Saudi climber who's climbed across Europe and the US since 2013, I am excited to be a part of this journey to create a new rock-climbing destination in the Kingdom and share the wonders of my own country with the rest of the world."
NEOM has prioritized sustainability in the new climbing area, or 'crag,' ensuring that care for the local environment takes precedence over development in the area. It has also involved local communities in the planning and maintenance of the crag. Both natural and historical heritage of the surrounding areas will be clearly marked, and visitors in the future will be asked to maintain strict adherence to guidelines for their preservation. 
The Hisma crag sits at an altitude of 1,000 meters, with numerous climbing options for all seasons. With its soft sand base and iconic rock structures, this picturesque canyon is especially appealing in the winter months. The crag features desert sandstone that offers unique features and phenomenal texture, while catering to diverse climbing styles. 
The pilot sport climbs in the Hisma crag were equipped in June 2021 by NEOM following the guidelines established by the Saudi Climbing and Hiking Federation. The area is being developed by a team, including project leader and author Read Macadam, as well as accomplished climbers and route developers Carlo Giuliberti, Piergiorgio Lotito and Alex Ruscior. Once the trials are complete, it is expected that the crag will be open to climbers from around the world towards the end of 2022.
NEOM has committed 95% of its land area for natural preservation and regeneration, and its new climbing destinations are located within the NEOM Nature Reserve, which is dedicated to the protection and restoration of nature to showcase the best of Arabian biodiversity.