A luxury island destination in the Red Sea
AN ESCAPE LIKE NO OTHER
Promising the finest experiences life has to offer, Sindalah will be the first physical showcase of NEOM – as our vision becomes a reality. An incomparable island destination, it will be an exclusive gateway to the stunning Red Sea. We will welcome the global yachting community, as well as visitors looking for exquisite luxury.
A place where enhanced nature meets responsible design, advanced technology and inspirational architecture. With unforgettable experiences above and below the water and great connectivity to the nearby Mediterranean, in addition to spectacular golfing, Sindalah will provide year-round delights thanks to its perfect climate. 

Whether you are looking for vibrancy, a buzzing atmosphere or pure adrenaline the diverse offerings on the island will cater for you. Our goal is to take high-end tourism to new levels. The resort will include a beach club, yacht club, spa and wellness centre plus 51 luxury retail outlets – in addition to luxury hotels and a large marina. Expect only the best in this new year-round destination, where the weather is always enjoyable – meaning your enjoyment will no longer be dependent on the seasons.
THE ISLAND

ENHANCING NATURE

A special getaway filled with unforgettable sights, sounds and moments. A location powered by the world's latest tech and complemented by exhilarating natural beauty.

THE COMMUNITY

YACHTING HUB

An unmatched destination for boat owners and yachting enthusiasts, Sindalah's 86-berth marina and 75 offshore buoys will become a new spot for the world's most spectacular vessels; ideally-located in the Red Sea.

THE HABITAT

IMMERSE YOURSELF

With the Red Sea around Sindalah being home to more than 600 native species, adventurers can discover the rich marine life and biodiversity. All as we follow NEOM's strict sustainability and responsible design practices.
Home to three breathtaking hotels, offering 413 rooms – including 88 villas – as well as 333 serviced apartments, Sindalah will combine world-class hospitality, fine dining and curated events in one perfect destination. An enchanting island pulsing from day through to night, set against inspirational views.

Sindalah's Red Sea location makes it a perfect hub for the international yachting community. The close proximity to Europe and the Mediterranean means easy access to our stunning 86-berth marina and the 75 additional offshore buoys for superyachts.

Sindalah is a 840,000m² playground for the world's luxury travelers. With sophisticated cultural events, adrenaline-fuled sporting spectacles and glamorous social happenings, our exquisite island will always deliver something unique.

A tech-driven destination where laidback island chic meets new-age luxury, Sindalah will be a responsibly designed haven built with great care for the environment. A vision brought to you by world-leading architects Luca Dini, positioned at the forefront of modern aesthetics.
THIS IS SINDALAH
ISLAND LIFE REIMAGINED
BROUGHT TO YOU BY NEOM
ONE INCOMPARABLE VISION
AN INTERNATIONAL HUB
FOR THE YACHTING COMMUNITY
POWERED BY PROGRESS
CUTTING-EDGE SOLAR TECH
A VIBRANT ESCAPE
HOSTING YEAR-ROUND EXPERIENCES
GROUNDBREAKING DESIGN
AN ARCHITECTURAL MARVEL
RESPONSIBLY CREATED
IN HARMONY WITH THE SEA
THE RED SEA AWAITS
A GLAMOROUS NEW GATEWAY
Antoni Vives

Chief Urban Planning Officer

Sindalah

This will be the first physical project in NEOM that opens. It will open to the public before the other regions. Therefore, Sindalah will be a taste of what else is to come at NEOM, so it's hugely important in the wider vision.

An interview with Antoni Vives

Could you map out where Sindalah sits in the grand vision for NEOM and how integral it is to the success of the project?

NEOM is creating the land of the future, where we want to bring together the greatest minds and provide the best quality of life in the world. Sindalah sits at the center of this. It is also going to be a next-generation yachting destination. In fact, with the year-round pleasant climate, it will also provide a new yachting season. At the same time, we will be protecting and conserving the environment. Plus, this will be the first physical project in NEOM that opens. It will open to the public before the other regions – THE LINE, Trojena and Oxagon. Therefore, Sindalah will be a taste of what else is to come at NEOM, so it's hugely important in the wider vision.

What are the world firsts that your team is working on, given that Sindalah is aiming to redefine the luxury travel experience and create a new gateway to the Red Sea?

The first thing is the experience of the Red Sea itself, which is relatively unexplored and untouched – a beautiful place at the hinge of the world where east meets west. I see it as the last exotic frontier. Experiencing it is a discovery in itself. The views, the nature and the culture will combine with bespoke experiences and a unique vibe that the island will provide, making for something truly special and next-level. It will be very hard to find such a destination like it anywhere else on Earth.

What will the connectivity to other parts of NEOM and Saudi Arabia look like – besides the amazing island, what other experiences and locations will visitors be able to enjoy?

When we talk about connectivity, we look at the fact that NEOM is just three or four hours away on a plane from the big capital cities of Europe. Then 40% of the world is just six hours away. In NEOM itself, people will be able to go from Sindalah to THE LINE easily – with a population of more than one million by 2030. Plus, Trojena and OXAGON will be accessible through our impressive transport network. We are also seeing a critical mass of complimentary giga-projects reshaping the Saudi Red Sea coast with AMAALA, the Red Sea Project and permanent improvements in Jeddah. So, there will be interesting routes for people to take, hopping from one destination to another. Sindalah is where you will start, and potentially, finish your trip, because NEOM is the gateway between the Mediterranean and the Red Sea.

Can you talk a bit about the nature conservation approach you will adopt?

We are very much enhancing the pristine environment that nature has gifted us. Everything is going to be built and managed to the highest environmental standards. We truly believe in sustainability at NEOM. That's why we are adopting the circular economy across our projects. We will also in the future be using the green hydrogen plant in NEOM, which will be the biggest and cleanest on Earth, and we are developing solar and wind power. The clean energy strategy is firmly in place.

People will ask how is it possible to build a new destination from scratch in such a short period of time – that is a huge challenge isn't it, as you race against the clock to launch in early 2024, while also maintaining responsible development standards?

Thankfully, we have the guidance of our CEO Nadhmi Al-Nasr and the vision and leadership of His Royal Highness Mohammed bin Salman, Crown Prince and Chairman of the NEOM Company Board of Directors. That is crucial and the reason we are able to make this happen at such a pace. The new construction methods and technologies that we are using mean we are rewriting the rules, in a good way. We've taken a new approach to design, facilities management and product management. The combination of everything together makes it more than the sum of its parts.

What is the legacy you want to leave for future generations with Sindalah?

Sindalah is a new frontier for leisure, exploration and self-fulfillment. We want to provide new and improved experiences in this world – with sustainability, connectivity and joy in mind. If we achieve this, anything beyond that would be added value.

What is the timeline for the delivery of your goals and objectives on Sindalah?

The program we are working on is to launch in early 2024 and I have confidence that we are going to achieve it. The island will be up and running then.

The architect is Luca Dini. Perhaps you could tell us more about their vision and how it's been working with them?

Luca has been working with us for some time. He is a true leader, a bold designer and a genius with a very good team. Luca combines his deep knowledge of architecture with a deep knowledge of the yachting industry. He is one of the best on the planet in the field of yacht design, which is a great compliment for the architectural discipline. That is what will help deliver the vibe, experiences and next level we are looking for – through the different assets.

How will the approach to the public realm be different from other islands around the world?

Like The LINE, our aim is to achieve a five-minute walk to all the important services and amenities that people need. There will be no roads or cars. The public realm approach will be about enabling social interaction, inspirational views and amazing experiences – all supported by advanced technology. Interestingly, the island is in the shape of a seahorse, and that's a great metaphor, because like that creature, the island is superbly unique and different.

Sindalah is in the untouched pristine waters of the Red Sea. What challenges does that present when it comes to design and construction?

The challenge is how we intervene in the place to enhance it. We work closely with our colleagues in the NEOM environment team. The reality is that they are our bosses and we are under their watch – in a very positive way. We have to deliver quality in everything we do – with the hotels, shops, villas, swimming pools and so on – but at the same time with great care.

The world received news of Sindalah in a hugely positive way, but there is a small percentage of naysayers. What would you say to those who have yet to be convinced?

Well, my message to people is to come and visit us once we open Sindalah. When they do, they will see with their own eyes how incredible it is in this part of the world. We will offer a great welcome and then they will truly understand what a beautiful place it is and how unique the experiences we offer will be.

Sindalah will be the first island destination to go online in NEOM, but others will follow shortly after. Do you expect NEOM to become a destination for island hopping, as time goes on?

Absolutely, yes. You will have a number of islands, all with great personalities, within easy reach of each other and the mainland attractions of NEOM, plus the rest of the Red Sea region. That flexibility is key to our value offering. And NEOM will offer the islands, THE LINE and the mountains with snow in the winter. It delivers on so many fronts.

Saudi Arabia is now one of the fastest growing economies in the world, with a young population and a visionary leader looking to position NEOM at the forefront of growth. How exciting is it to be a part of this new future?

In short, very exciting. The country has a leader under the age of 40, and I am approaching 60, so it really is energizing to be here. NEOM in general also has a young talented team and Saudi Arabia is evolving at an incredible pace, unmatched in history. We have Saudi Vision 2030 and NEOM is a key part of that. I'm a foreigner here and I have been adopted by the country, as if I were a part of it. The level of intellectual and cultural generosity that you find here has almost no comparison.

Could you tell us a bit more about your own profile and career – and why you decided to join NEOM?

I have been working on cities for a long time. I was a consultant and I've been a deputy mayor of Barcelona. But with the ambition and scale of this project, this is where I need to be. It's a very special place.

How is life at NEOM for you on a daily basis?

We work hard, but we are treated very well. You are working with highly intelligent people, who think differently and are passionate about the project. It is a festival of intelligence and determination, really. A place for dreamers and doers.

Chris Newman

Hotel Development Executive Director

Sindalah

SINDALAH will be tailored to be a next-generation experience for guests. It will be about luxury, ambience, incredible architecture, unrivaled views, the abundance of everything and the spirit of the Red Sea.

An interview with Chris Newman

The combination of luxury, yachting and nature discovery on Sindalah is compelling. Why has nobody ever done this before?

To be fair, the likes of Capri and Portofino have embodied this spirit for years now. With Sindalah, we've drawn inspiration from such iconic destinations and are bringing their soul and vibe to this part of the world – and that has never been done before. What we're creating for the global yachting community is effectively a new season. Traditionally, yachts tend to sail around the Mediterranean during the summer months and it's a relatively short season. Then they move across to the Caribbean for winter. But a lot of people don't always want to do that huge crossing and that's where Sindalah comes in.

Could you talk a bit about the fine dining and F&B offering on the island?

We are going to do high-end dining in our own style. That means creating one-off concepts that are completely unique, in partnership with some of the most renowned brands in the business. Additionally, we will build homegrown concepts. We're working closely with the Culinary Arts Commission in Riyadh on this, as they are implementing some phenomenal initiatives in the culinary space, helping develop the next generation of future chefs. This is a cause that is close to our hearts at NEOM Hotel Development - we are laser focused on encouraging vocational training among young Saudis.

In terms of the landmark assets planned for the island, could you perhaps tell us a bit more about those – the golf course, the yacht club, the hotels and so on?

With our anchor assets, we are creating something that is unique for Sindalah and NEOM. And we want the energy of the island to be buzzing. The golf course for instance is going to be a challenging and beautiful course for players. I can't reveal too much about the other assets as these are being finalized with our respective partners, but what I can say is that we are leaving no stone unturned in our quest to collaborate with the world's leading hospitality brands. Rest assured that when complete, it will be a place with best-in-class hotels, dining, experiences, entertainment, sporting, shopping, beautiful views – everything you can imagine along with the soul, spirit and excitement that comes along with it.

How will this change the game for the world of tourism – locally, nationally, and globally?

With this new winter yachting season – in addition to our summer offering – we are building something that quite honestly hasn't been done before. It will also act as a catalyst for more investment into the luxury yachting business within the region so that it can compete with more established destinations the world over. With its strategic position in the Red Sea near the Gulf of Aqaba and the Suez Canal, it will be one of the first stops and your last stops when you come to NEOM by boat. It really will be a gateway destination.

What sort of events program will we see on Sindalah – will there be festivals, sporting events and cultural happenings?

Yes, it will be very active with food and shopping festivals, sports events – plus promotional events, the beach club, golf course, yachting events and so on. There will always be things going on here on the island. As well as tourists, people living in NEOM cities like THE LINE will want to visit often – as it will be easy to get to for them. It will be the place to be.

What sort of demographic and boats are you expecting to visit the island in terms of nationalities, socio-economic status, vessel size and so on – how exclusive and high-end are we talking?

The marina can take some pretty decent sized yachts, but the mega yachts will moor just outside it in dedicated spaces. The idea is to host all, from the smallest to the largest vessels. Early on, we anticipate 70% of visitors will hail from the GCC. As the destination matures and word spreads, that will change, and we can expect people from around the world to make the journey. Especially when NEOM will have such great airport connectivity too – as 40% of the world can get here within six hours by plane. This combined with the fact that we won't have an off-season, makes us an incredibly attractive option. Especially for visitors from Europe who deal with closures for eight months of the year.

Would it be fair to say that Sindalah will have the best quality of island experience on the planet?

It will have its own character and style that will be very much unique to this part of the world. Sindalah will be tailored to be a next-generation experience for guests. It will be about luxury, ambience, incredible architecture, unrivaled views, the abundance of everything and the spirit of the Red Sea – an area that is relatively unexplored.

And there will be 3,500 staff working on the island too right, that's a big boost for the economy in the region isn't it?

Our creation of quality jobs in the hotel and tourism sector – and workforce education strategy – is critical to the success of NEOM. Eventually, NEOM will create approximately 50,000 jobs in the hotel industry alone, many of which will be filled by Saudi nationals. For me personally, this is one of the most rewarding aspects of the project.

Do you expect Sindalah to become a new community for the global yachting crowd?

Indeed, people tend to come back time and time again to their favorite destinations. People are creatures of habit once they stumble on something experiential. As other NEOM islands come online in the future as well, it'll become even more of a magnet for people. They'll want to visit us, have fun, and then island hop. That's the beauty of having a yacht in the first place.

Saudi Arabia is now one of the fastest growing economies in the world, with a young population and a visionary leader looking to position NEOM at the forefront of growth. How exciting is it to be a part of this new future?

Ultimately, it's what brought us all here. It was a no-brainer, too good an opportunity to miss. Nobody could ever question the vision and the ambition. There is nothing like it on the planet. Plus, you are working with the best talents in the world at NEOM, which means you challenge each other to do amazing things. Being able to develop young Saudi talent is a real privilege too. Empowering women in the workforce here, this is one of the country's strengths going forwards. We take it very seriously. We want to make a difference in the world.

Could you tell us a bit more about your own profile and career – and why you decided to join NEOM?

I've done nothing but hotels my entire life, from starting as a cleaner at the age of 14 through to doing a degree in hospitality management. I became the youngest general manager in the world for Meridien when I was aged 30. As I climbed the ladder, I was with Starwood opening hotels around the world for eight years. My previous roles gave me autonomy and the freedom to challenge the norms. NEOM has empowered me to do the same, but ten-fold. I enjoy being here because it challenges me, but at the same time lends itself to my ability to go against the grain – for the better.

How is life at NEOM for you on a daily basis?

Listen, it's incredibly fast-paced. But I love it here, the climate, the sports and the nature. I was born for the outdoors and adventure. NEOM is like a playground for me personally. I feel it is genuinely my home and I feel very blessed and fortunate to be here.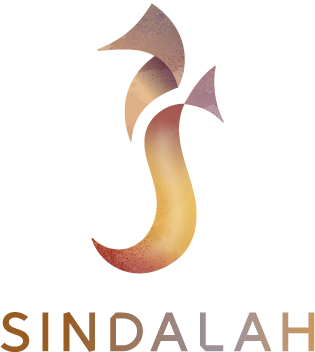 Our People
Sindalah is bringing together world-leading experts to help build a more sustainable future, preserving this limited natural resource through groundbreaking technology.
Antoni Vives

Chief Urban Planning Officer

Working at the intersection of strategy, planning and design since 2018, Antoni Vives has led the urban planning of NEOM. Former Deputy Mayor of Barcelona, he is a published author and lecturer, and worked as a global consultant shaping the smart transformation of cities around the world.

Aayush Killa

Activation, Urban Development – Integrations Executive Director

Aayush Killa has worked at the intersection between city and real estate development for more than 15 years. He is passionate about building businesses from scratch and is currently leading the development of all the islands of NEOM.

Raviraj Bhedase

Controls Director

With more than 20 years of development management experience across multi-billion dollar projects in the Middle East, Raviraj Bhedase is a passionate real estate strategist. He will drive Sindalah's development, ensuring it becomes a vibrant destination of exquisite experiences.

Chris White

Operations Director

With more than 30 years of experience in developing and operating luxurious five-star properties and mixed-use resorts, Chris White's specialisms include project planning and project management. He has successfully managed teams of up to 400 people in the UK, Turkey, Egypt, the UAE and Jordan.
VISIT SINDALAH
Uncharted waters await at Sindalah, a spectacular gateway for the world's yachting community and the first region of NEOM that will be brought to life.
With our luxury island now on the near horizon, NEOM would be delighted to keep you up-to-date with our journey – and to welcome you once we open.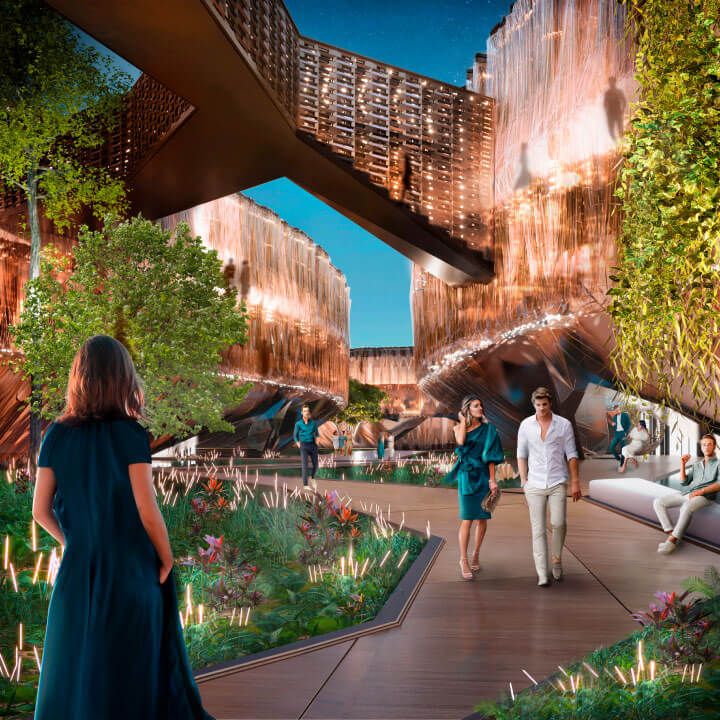 NEOM is the world's most ambitious tourism project. Built on a most ancient land, enhanced by world-leading design, immersive digital experiences and seamless travel.

It will challenge and shape the possibilities of global travel in the years to come. Nurturing the raw, untouched landscapes, luxury Sindalah island, majestic Trojena peaks and spectacular coastal waters – this will be a new model for sustainable tourism. From the revolutionary urban design of one of our flagship projects THE LINE – with no pollution and no traffic – to the regenerated and rewilded natural wilderness. It will be a destination like no other, enthralling and enticing the world's travellers.
Stay informed about Sindalah