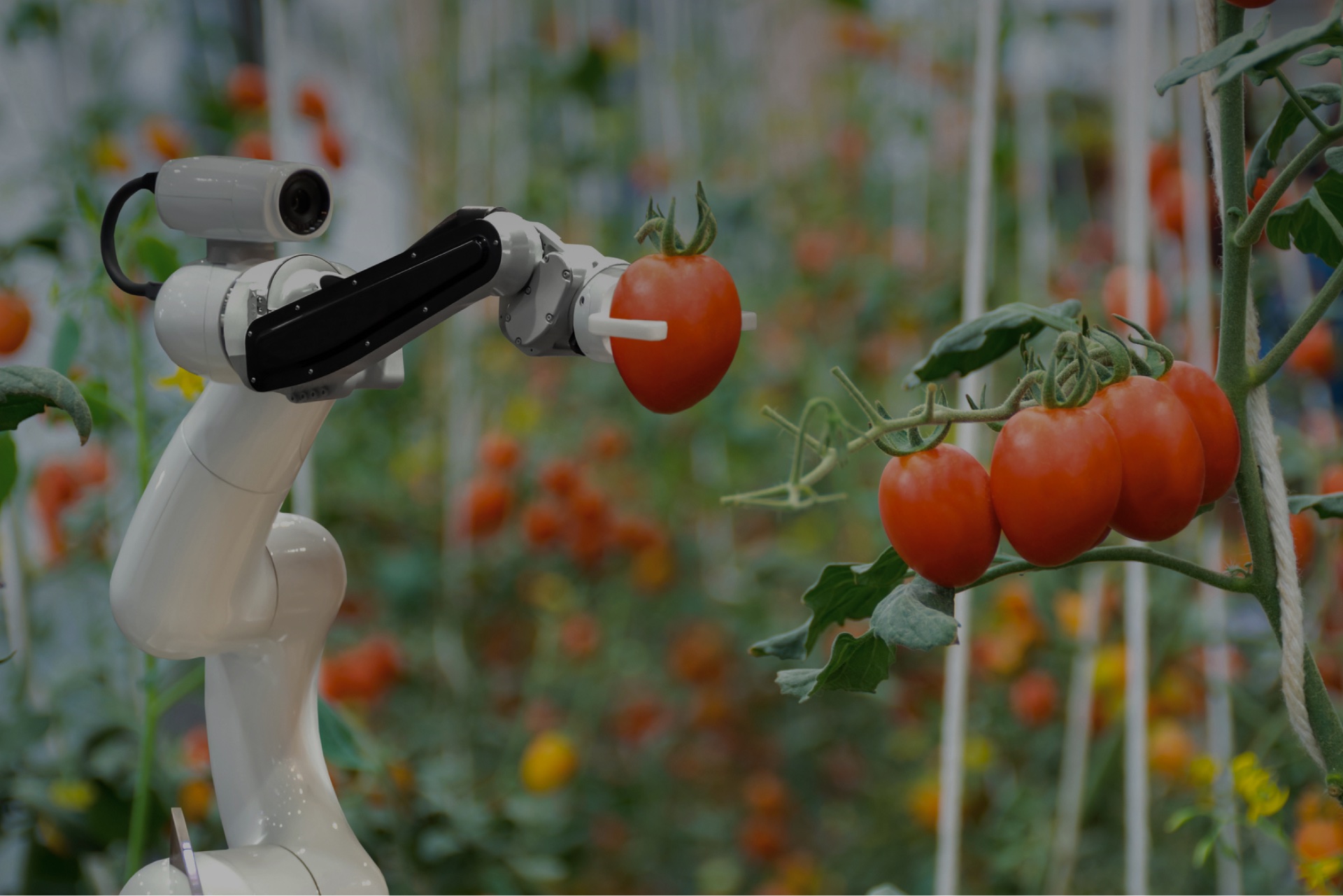 THE FUTURE OF FOOD
NEOM strives to become the world's most food self-sufficient city, able to nourish residents with diverse, healthy food while preserving natural resources and reducing waste. To do this, NEOM will integrate new and existing technologies designed to transform the way we grow and consume food.
01

Preserve natural resources through state-of-the-art climate-proof agriculture

NEOM will shift the paradigm of extraction-based agriculture. Through regenerative and technologically-advanced farming, we strive for a sustainable, climate change-proof, and profitable food system with minimal environmental impact.

02

Biodesign the aquaculture of the future on NEOM's Red Sea coast

Set along the Red Sea coast, NEOM will tap into cutting-edge biotechnology to promote responsible and sustainable aquafarming. Genomic intervention technologies in hatcheries will fast-track productivity while preserving the sea ecosystem.

03

Develop personalized and genomically-tailored nutrition plans

NEOM will represent a virtuous circle, growing and farming nutrient-dense foods while, also, offering residents targeted nutritional services tailored to their genomic and microbiome data. This proactive approach to wellness will benefit public health, the economy, and the ecosystem.

04

Foster a shift to alternative proteins to create healthier and more sustainable eating habits

Plant-based alternatives to meat and dairy are key for NEOM's food industry. Developing alternative proteins is the next step on the road to self-suffiiciency, sustainability, and a healthy lifestyle.
6,500HA

of open field operations

500HA

of high-tech commercial greenhouses

18HA

of innovative vertical farms and greenhouses

3,000HA

of aquaculture production facilities

100HA

cutting-edge food park
NEOM's vision for 2023 is to create a sustainable and profitable food system under challenging environmental conditions. Achieving this means accelerating these 12 key initiatives.
Create and implement key technologies, policies, and regulations across NEOM's food system, including a central mission and overarching business model.

Create the first 18 hectares of NEOM's Food Innovation Hub. This will house initial greenhouse and vertical farm systems and refine the scalable criteria that will be used to roll out the remaining 500 hectares.

Create the largest and most modern hatchery in the region, sustainably harvesting the high-value Red Sea finfish species.

Foster food processing and bioreactor parks that promote business opportunities for novel foods and alternative proteins.

Define the policy and regulatory framework for NEOM's infrastructure, investment landscape, and business support services to best support food security, sustainability, and biosecurity strategies.

Foster agritourism across local former farms which, currently, span more than 1,500 hectares of land.

Implement certification and commercialization mechanisms for sustainable food, creating fair value across the whole chain.

Use genomic and microbiome technologies to build out customized nutrition plans that promote healthier food choices at the individual level.

Develop traceability and labeling initiatives for sustainably-grown food, and organize sourcing to help consumers make informed decisions about their personal food supply.


Attract the world's best food and nutrition startups, creating a global Food Accelerator and think-tank that aims to solve some of the most pressing food systems issues.

Design the operations and infrastructure for the Food Accelerator, incentivizing technology innovation in the region and beyond.


Develop an effective consumer research platform to identify the most efficient, novel, and sustainable food commercialization models and branding mechanisms worldwide.

Our people
NEOM Food connects experts around the globe to transform the way we grow, process, transport, distribute and consume food. The result? The world's most self-sufficient cities.
Juan Carlos Motamayor

Executive Director, Food

Maria Mosqueira

Research & Development Scientist

Andrew Yip

Manager - Food Digital Technology

Ge Gao

Business Strategy Lead

George Harrigan

Manager - Food and Functional Ingredients Manufacturing

Hille Meetsma

Manager - Business Development - Personalized Nutrition

Hosam Makhdoom

Food Initiatives Coordinator

Jason Scott

Manager - Business Development - Aquaculture

Ibrahim Alshubaily

Machine Learning Engineer
Downloads
Register as a Vendor

New Supplier Registration Guide,
Supplier Code of Conduct,
Non Disclosure Agreement (NDA)


ZIP file 2.2MB
Your career at NEOM
Join a team of dreamers and doers that are changing the world.
find a job in neom
Your career at NEOM
Join a team of dreamers and doers that are changing the world.
find a job in neom