Building the airport of the future – free of legacy and monopoly thinking
Going through an airport is rarely a pleasure due to the rigid global aviation industry, but new disruptive solutions can move the dial on the customer experience and at the same time boost economic growth – writes NEOM Airports CEO John Selden
Most passengers arrive at an airport with one thing on their mind: How quickly can I get out of here? For the sake of enhanced customer experience and increased capacity, it makes sense for airports to be much more about freedom of movement and much less about keeping people captive, in order to overcharge them for bottled water and cold sandwiches.
Airports as a public good
In fact, the provocative question should be asked as to whether airports should even be for-profit at all. Perhaps they might, instead, be looked at as a public good. Simply there to generate benefits for citizens, places and economies.

Especially when you consider that today airports are struggling in the aftermath of COVID. The pandemic meant they temporarily lost their passenger base and workforce. I used to run Atlanta, the busiest airport in the world, and we went from 2,400 flights a day – with 320,000 passengers – to almost nothing overnight when the virus hit. As customer demand has quickly bounced back after the restrictions were lifted, the capacity to scale back up again has been lost due to employee shortages. It takes time to vet, hire and train new staff.
Smart airports are the future
Expect worse to come. By 2050, forecasters are predicting that the number of passengers will grow by a factor of 2.5 on the pre-COVID levels of 2019. If we carry on regardless, it will mean chaos for airlines, airports and worse still customers. Ticket prices will rise through the roof. Pollution levels will escalate. Noise pollution will blight lives. And urban sprawl will be unstoppable.
Bigger airports, expanded budgets and limitless runways are not the answer. And even if you do build bigger terminals, passengers don't want to travel 45 minutes to get to their gate. This untrammeled expansion is simply not the way to go. Smart airports, progressive design and advanced technologies with a human touch are the areas where our energy must be channeled.
Legacy-free technology
To my mind, airports shouldn't be looked at primarily as a profit center all about locked-in corporate systems that are in effect a monopoly. They are there to help people and to stimulate economic growth for communities, cities and countries. So all passengers should be viewed as VIPs, not cash cows or self-loading cargo. We must build these legacy-free airports and focus on enabling quicker and faster passenger journeys.
A disruptive mindset, best-in-class data and leading-edge tech can, of course, help. The usual sources of delay – such as immigration, baggage handling and boarding – can be optimized. Biometrics will allow us to unlock time savings across the board. Facial recognition, for instance, means you can link faces to bags in the terminal as people walk through – so that baggage never gets lost and security alerts are limited. Beyond that, such tech could even open up the possibility of delivering bags straight to the destination whether it be a home or a hotel – rather than passengers having to awkwardly carry them around.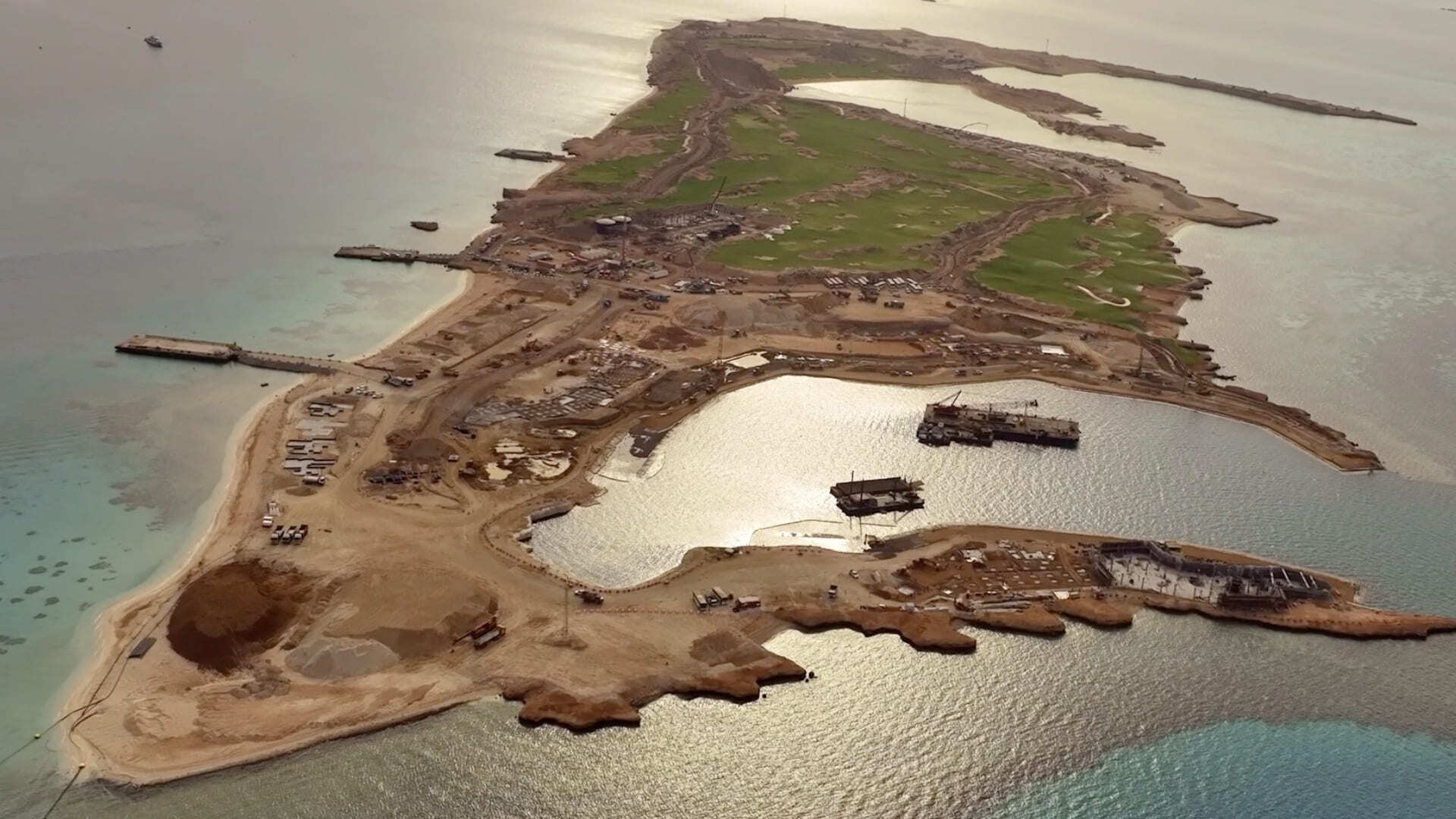 NEOM RELEASES FIRST PROGRESS FILM, SHOWING CONSTRUCTION SO FAR – UP TO JANUARY 2023
With NEOM having moved to the building phase of the project and the first destination – Sindalah – due to open its doors in 2024, a progress film has been released. It shows real-world footage of the large-scale construction across NEOM regions including THE LINE, Trojena, Sindalah and Oxagon.
Next-gen passenger experience
Artificial intelligence, meanwhile, can guide passengers around the airport in the same way that Google Maps gets people to their destinations. It should be that easy to find somewhere to change your currency, buy a coffee or find an Uber by simply looking at an app on your phone.
For that matter, while you're in the air on a plane, there is no reason free dependable 6G shouldn't be the norm. If I'm a regular traveler, why do I have to choose from 50 movies I've already seen? Why can't I have 200 movies I may not have watched? Why can't I use the time to catch up on emails or watch Netflix? Although not all solutions require expensive tech. Imagine if we board passengers by window, middle and then aisle seats – rather than by seat number or zone. That sort of simplification saves so much time, pain and effort.
We want to see all these next-gen features and more besides in our NEOM airports. Luckily, we have a blank sheet of paper, so if anyone can do it we can. This will extend to our NEOM airline too, meaning we can create continuity of service from destination-to-destination – including time on the plane. It will be completely integrated and seamless because both the airline and the airport will be serving the same vision, same owner and same passenger. Innovations in the air might even include horizontal seats in all classes and perhaps a better way to manage hand luggage that doesn't require you to store a bag above your head.
For every customer should feel like an honored guest. And every trip should feel like a pleasure. That way, people will arrive at their destinations with an overwhelming feeling of positivity. If we can do all that, people might not feel that they want to exit an airport as quickly as is humanly possible. Although, to unlock more capacity, we will probably want them to.
John Selden is NEOM Airports CEO and previously ran the world's busiest airport in Atlanta, in the United States