Changing the Future of Food
Changing the Future of Food
NEOM aims to redefine the ways we produce, distribute and consume food. Using the desert as a testbed, we're pioneering more efficient solutions to food production in water-scarce environments, developing scalable models for the rest of the world as climate change accelerates and arable land retreats. We're creating a community of dreamers and doers to deliver food-security solutions that expand access to high-quality nutrition and empower consumers to live healthier lives. NEOM Food represents a bold new future for food, built on sustainability and innovation.
01

To become a lighthouse for the world in shaping the future of food.

NEOM is a living laboratory, in which we are collaboratively developing the forward-looking technologies needed to build a world-class sustainable food system to feed the region and ultimately become a global leader in food production for extreme weather in a world facing climate change.

02

To pioneer more efficient and scalable food production solutions in water-scarce environments.

NEOM is an innovation hub and testbed where companies can develop, demonstrate and implement new sustainable food technologies and services that can be transferred and scaled up to improve our food systems.

03

To support food security and self-reliance in the Kingdom, and help diversify its economy.

NEOM Food's innovation-led approach is set to play a key role in the transformation of Saudi and global food ecosystems. It contributes to creating a more thriving, diverse, and sustainable economy in KSA through the creation of jobs and opportunities for the region's new skilled workforce.

04

To empower people to live healthier lifestyles and make more sustainable food choices.

NEOM aims to drive the transition towards a better food future by promoting the adoption of alternative products and novel ingredients in KSA and across the broader Middle East market, and providing the services needed to empower consumers to make informed and responsible food choices in a seamless fashion.
Climate-proof agriculture

Cultivation that maximizes the value of every drop of water.

Regenerative aquaculture

Producing high-value seafood while protecting the marine environment.

Novel foods

Developing new, sustainable food sources to meet consumer preferences.

Personalized nutrition

Providing world-leading holistic nutrition services to meet every individual's unique needs.

Sustainable food supply & ESG

Reimagining food supply chains to meet the standards of tomorrow.
Hear from the experts
Thought leadership
The
Changemakers
People with passion can change our world and create a better future. Let our two experts tell you how in this thought-provoking film.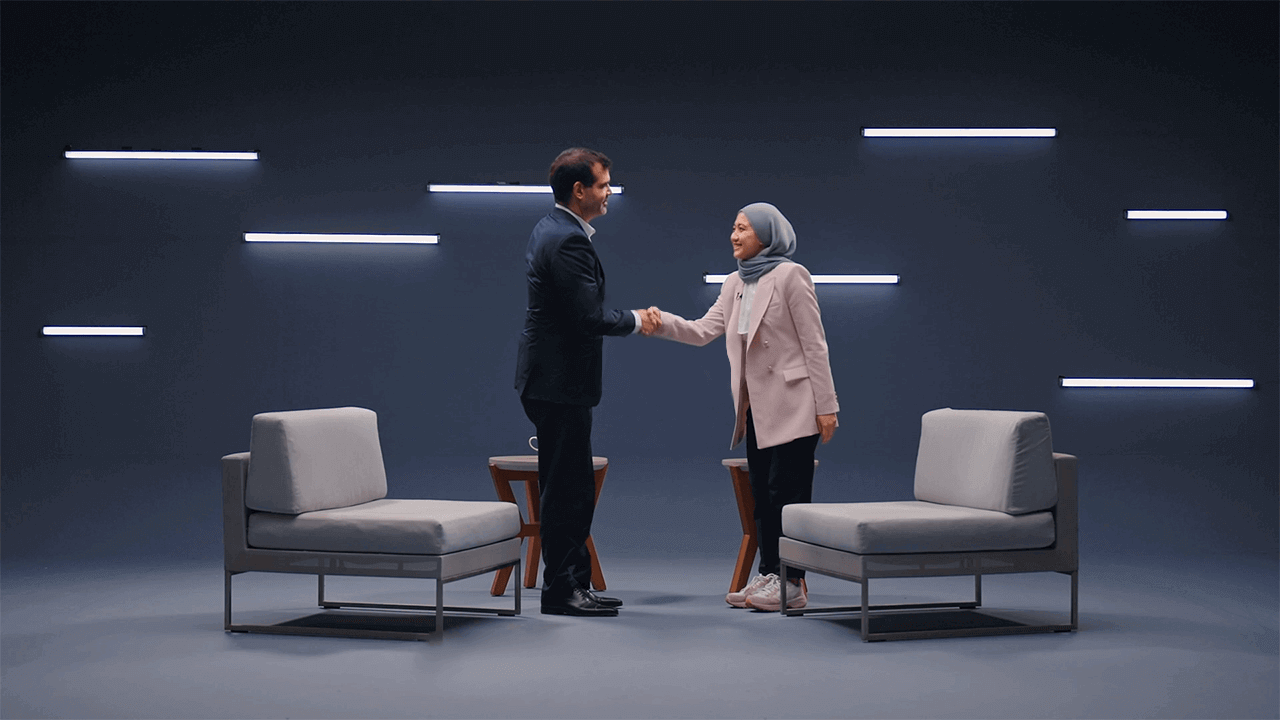 NEOM Food Innovation Ecosystem
We're creating an ecosystem where innovation can be ignited, socialized, engineered, and tested at different levels of technology maturity or readiness. We provide all the support needed to nurture ground-breaking ideas into reality through our Water and Food Innovation Hub, Aquaculture Innovation Center, Agriculture and Aquaculture Consortia and Food Accelerator program, with more initiatives in the pipeline.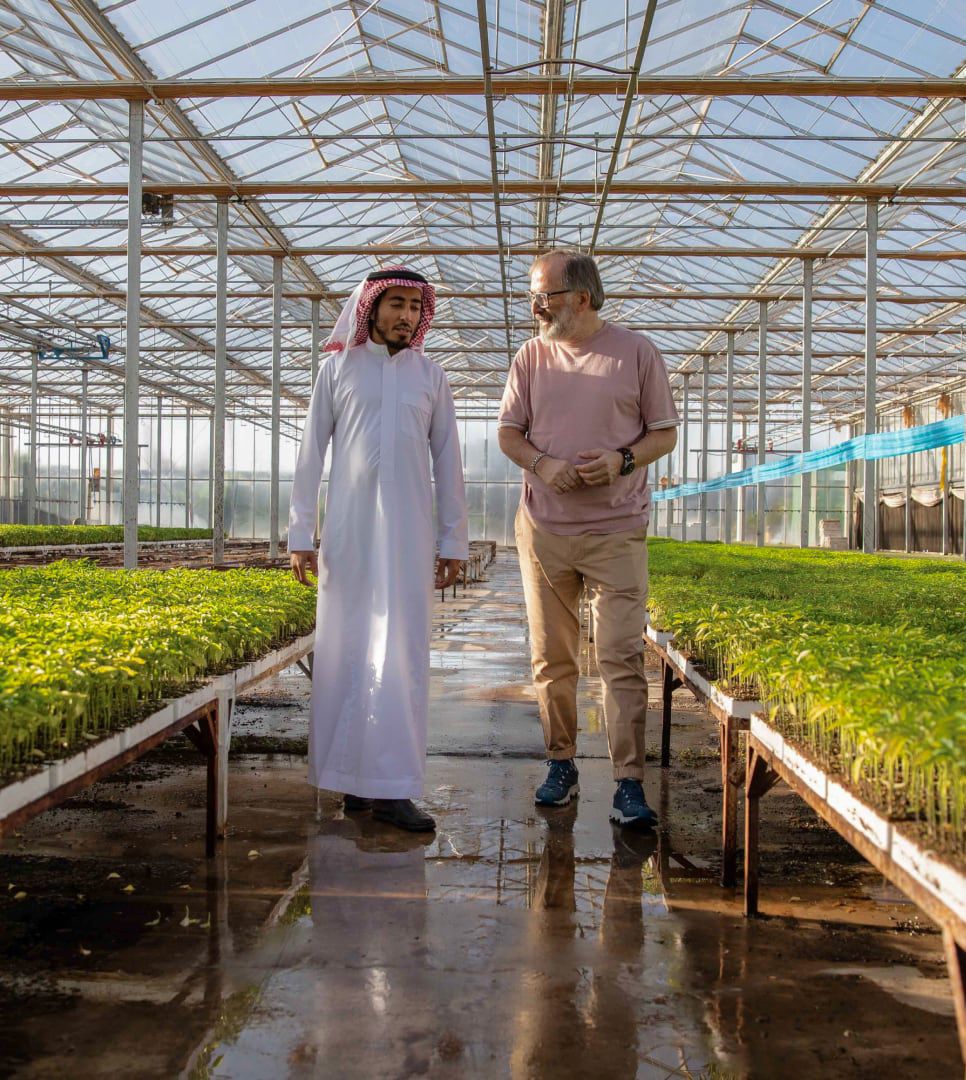 Our initiatives
Agri-FoodTech
Accelerator
This groundbreaking program will help transform the future of food. A first of its kind in the GCC, the scheme propels start-ups into a vibrant ecosystem of corporates, investors and researchers. Through world-class mentorship, cutting-edge technology and sponsorship – NEOM is transforming climate-proof agriculture, sustainable aquaculture and personalized nutrition. It's time to change the perception of food.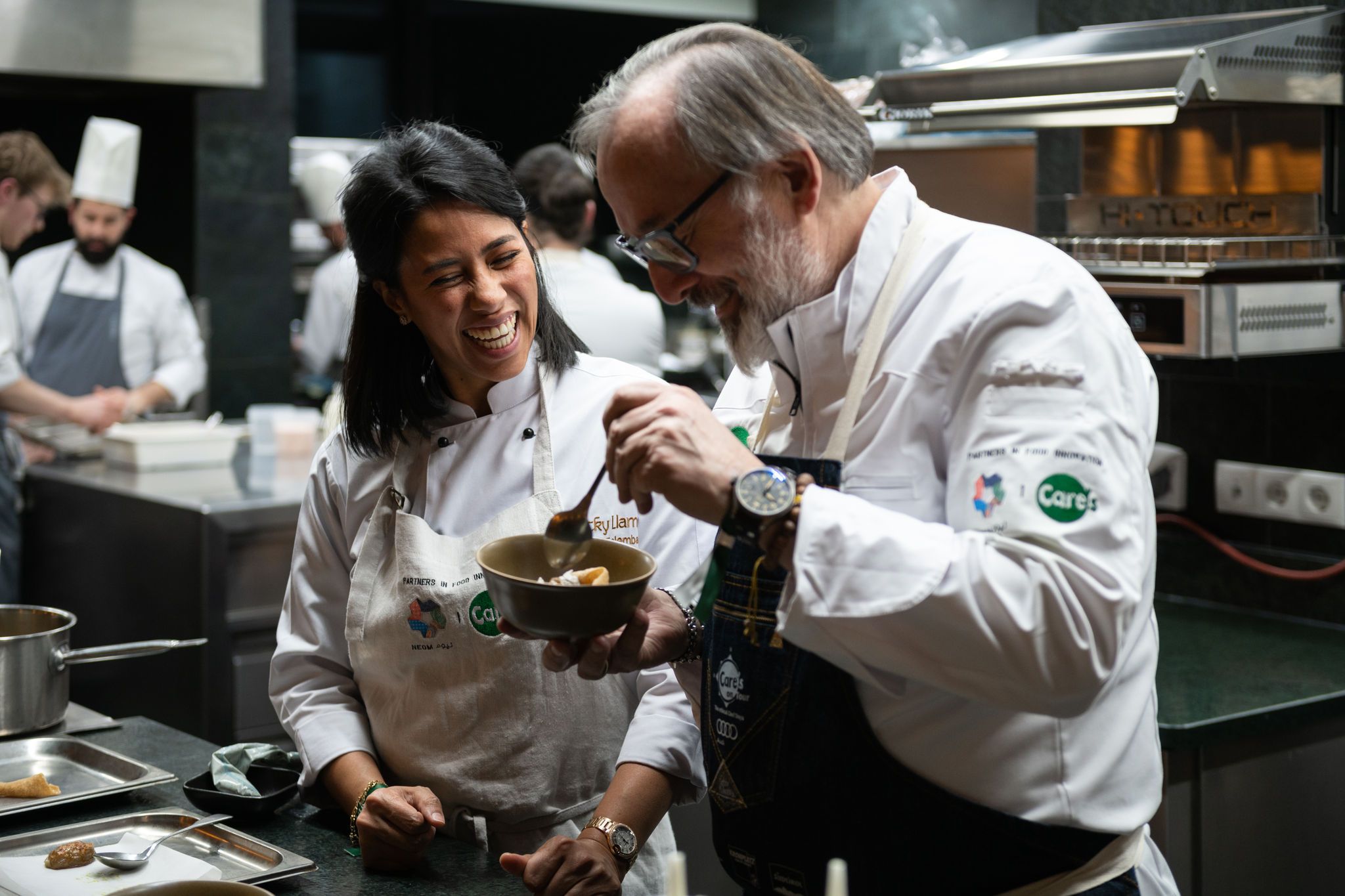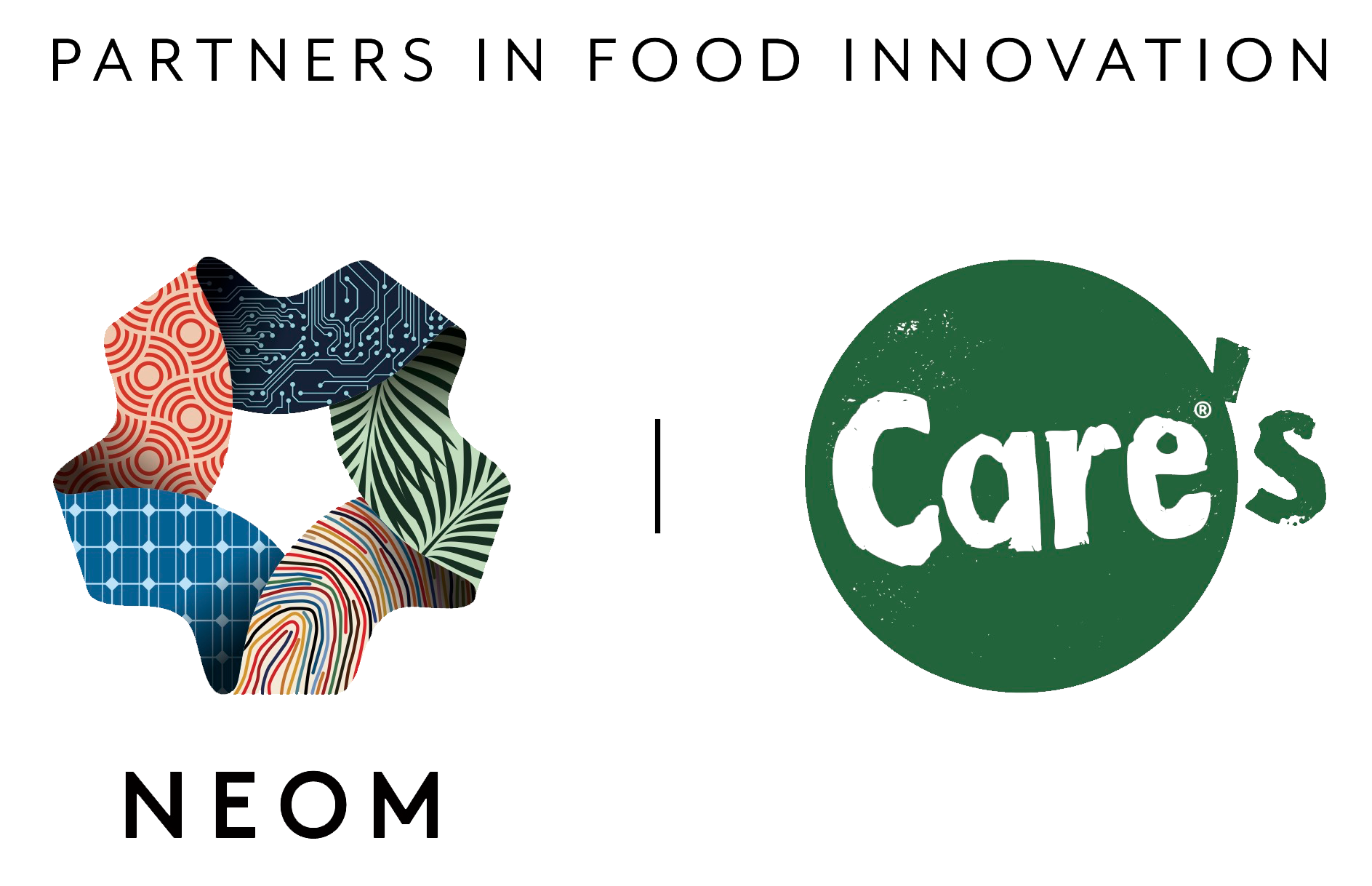 PARTNERS
CARE's
The NEOM and CARE's partnership is a testament to both party's commitment to identify, nurture, train and develop the future generation of Saudi chefs. Together they aim to inspire Saudi Arabia and the rest of the world to think differently about sustainable food.
Our people
NEOM brings together international experts and leaders to develop world-class infrastructure, service facilities and a sustainable workforce for a flourishing food sector.
Dr Juan Carlos Motamayor

Head of Food

With 20 years' experience across the food industry worldwide, Juan Carlos leads NEOM's food sector. He previously worked at global food leaders in agriculture, aquaculture and sustainable-business-development roles; and worked as a scientific advisor for governments and organizations.

Klaas Jan Veltink

Chief Financial Officer

Klaas Jan Veltink has over 20 years of international business and financial leadership experience working at Unilever in postings around the world. He is keen to build a more sustainable food industry and brings a wealth of experience in Food and Consumers goods in Emerging and Developing markets.

Duncan Malyon

Business Development Director

Duncan Malyon is responsible for driving a more sustainable food industry for producers and the environment. Having held executive board-level roles at major international companies, he brings to the table a strong commercial background in food and consumer goods.

Susanne Mosmans

Director, Partnerships, Communications and Marketing

Susanne has over 26 years of experience working in the FMCG and agriculture sectors. She's worked in senior marketing and commercial roles across Europe in companies such as Unilever, Philips and Mars. She has a Masters in Policy and Management from the University of Groningen.

Woody Ang

Director, Food Ecosystems

Woody has over 16 years of experience designing and implementing collaborations in the private and public sectors in outcome-driven transformation, strategic advisory, delivery ecosystem design and activation. He's worked in SE Asia, the Middle East and Africa.

Dr Pierre Broun

Director, Climate-Proof Agriculture

Dr Pierre Broun previously led plant science for food companies in Europe, and served as Nestle's R&D director in France. He co-founded Ninole Cacao to apply science in harmony with nature. He has an agronomy degree from AgroParisTech, and a PhD in Plant Breeding and Biometrics from Cornell.

Ruben Alvarez

Director, Regenerative Aquaculture

Ruben is a leader in the global aquaculture industry with over 30 years' experience in research and innovation in aquaculture to improve animal welfare, biosecurity and environmental conservation. He was CEO of Petuna. From Chile, he worked in Norway, the UK, New Zealand, Australia and Saudi Arabia.

Dr George Harrigan

Director, Novel Foods

Dr George Harrigan has 30 years' industry experience including positions at Pfizer, Monsanto, and Coca-Cola. He holds a PhD in chemistry and has published 80+ scientific papers and authored two books. In 2004, George co-founded The Metabolomic Society, which now has over 1,000 members worldwide.

Dr Graeme Smith

Head of Personalized Nutrition

Graeme has over 10 years' experience as a senior scientist helping global brands develop innovative personalized nutrition strategies, products and services. He is an expert in personalized nutrition, publishing comprehensive reviews in high-impact nutrition journals on precision nutrition.

Flavio Alzueta

Head of Sustainable Food Supply & ESG

Flavio is very experienced in the agri-food sector. He's worked on production for a big cooperative in Spain, and was head of global operations for GLOBALGAP. In the past five years, he has focused on defining and delivering corporate sustainability. He has an MBA from IE Business School in Madrid.
At NEOM we are working to create The Land of the Future. Food rests at the heart of this. Civilization has historically been dependent first and foremost on Food Security. We need to ensure that we can provide food innovatively and efficiently to match sustainable food delivery with demand. This is why we have five focus areas in our strategy: climate-proof agriculture, regenerative aquaculture, novel foods, personalized nutrition and sustainable food supply. These are essential to address the demands not only of society today, but also tomorrow.

We have set up an innovation hub and testbed where companies can develop, demonstrate and implement new sustainable food technologies and services that can be built and scaled up to improve our food systems. We have created the region's first Food Agritech Accelerator, to give start-ups around the world the seed funding they need to fund the seeding of the world.

For the last 10,000 years, farmers were asked to do one thing – produce more food. This has now changed. Farmers today must produce not only more but even better food. We are transforming food systems by developing new agricultural and aquacultural technologies and working with our partners to do ground-breaking R&D, create novel solutions and launch their products.

NEOM will be achieving this goal first by locally producing the food that makes most environmental and economic sense, and second, by sourcing in the most sustainable way the categories of food that cannot at this time be produced in the region in a cost-efficient manner, for example because they require too much water. Through the way we grow, process, transport, distribute and consume food, NEOM will promote new approaches to enhancing our health and the environment. We want to achieve an optimal food system that can nourish both people and the planet.
We will use genomic tools in multiple ways. In aquaculture for instance, the few species that have been domesticated are not native to the Red Sea. We can use genomic information to accelerate the domestication of Red Sea species by selecting the best traits for this. For agriculture, we need new species or varieties that are adapted to drought or are salt tolerant. We will develop them using both genomic and gene-editing technologies.

We believe that using a circular approach to business is essential for sustainable development. In a circular economy, we replace the 'end-of-life' concept. This will open up new opportunities from strategies to reduce, reuse, recycle and recover resources and materials along the entire supply chain. This is especially important in desert environments, where organic matter should be considered a precious resource. As well as reusing and recycling packaging, will minimize food waste while maximizing the conversion of organic waste into agricultural inputs – for example, fish feed from insect protein and soil amendments to improve water retention.

Part of our mandate is to create and incentivize the consumption of alternative plant-based products – not only locally, but regionally and eventually globally. We believe that, due to climate change, we need to work on changing consumer behavior towards more sustainable meat and dairy alternatives.

Our legacy will be based on not having a legacy. We intend to redefine livability by blending cutting-edge science with a commitment to nature preservation. We're redefining business by We have a greenfield opportunity to create sustainable green fields and aquaculture farms by digitizing all our operations and supply chains, making new ways of strengthening ESG to reimagine food supply chains to meet the standards of tomorrow.
Contact Us
We intend to redefine the Future of Food. If you want to learn more, please provide your details.